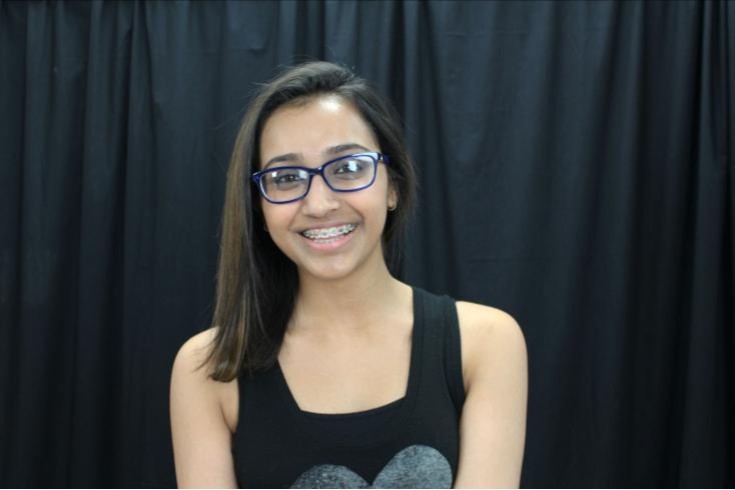 Divvya Seernani is currently a senior at CHS. This is her second year with The Round Up.
Dance is her passion. She has been learning Kathak (a classical Indian art form) for the past 12 years, but enjoys pursing other dance styles as well.
Divvya's favorite sport is football, and she is a die heart Houston Texans fan. In addition, she loves to travel. Her favorite city is Austin, Texas, and her favorite vacation spot is Switzerland.
Divvya Seernani, Managing Editor
Apr 26, 2017

STUCO elects Sarah Fung executive president for 17-18 school year

(Story)

Apr 21, 2017

Students look forward to summer adventures

(Story)

Apr 18, 2017

Senior reflects on the past four years

(Story)

Apr 05, 2017

Seniors count down days to Prom

(Story)

Mar 07, 2017

Green foods bring festive light to St. Patrick's Day

(Story)

Mar 01, 2017

Protect others by driving safe

(Story)

Feb 17, 2017

Fourth-year theatre, one act plays – genius direction from students

(Story)

Feb 08, 2017

Make the flu fly bye bye

(Story)

Feb 03, 2017
Jan 25, 2017

Evelyn Huang kicks off girls varsity soccer season with positive outlook

(Story)

Jan 13, 2017
Dec 07, 2016

Popular holiday gifts make shopping easier for everyone

(Story)

Dec 07, 2016

Houston hosts winter activities for holidays

(Story)

Nov 17, 2016

Favorite fashion season creates trend reaction

(Story)

Nov 17, 2016

Macy's Presents 90th Annual Thanksgiving Day Parade

(Story)

Nov 07, 2016

NHS veteran activity lasts whole month

(Story)

Oct 20, 2016

UH Cougars take over Houston

(Story)

Oct 10, 2016

Pete, bearded dragon, becomes new school pet: UPDATE- PETE'S A GIRL!!

(Story)

Sep 20, 2016

Colin Kaepernick gives nation a wake up call

(Story)

Sep 07, 2016

MEGA Lunch. MEGA Change?

(Story)

May 09, 2016

This year's experience shared with next year's juniors

(Story)

Apr 04, 2016

Parking lot monitor maintains cheerfulness

(Story)

Apr 04, 2016

Shailee Modi's goal(ie) is success

(Story)

Mar 01, 2016

Social media school censorship not needed, students need to learn to handle

(Story)

Mar 01, 2016

Shayan Rasolkhani: Swing to Success

(Story)

Jan 22, 2016

Is this the perfect date?

(Story)

Jan 22, 2016
Dec 07, 2015

It's Crunch Time!

(Story)

Nov 09, 2015
Oct 26, 2015

What Are You Thankful For?

(Story)

Oct 22, 2015

What Is the Most Embarrassing Thing That Has Happened to You?

(Story)

Sep 29, 2015

A guide to the SAT: Its Past, Present, and how to help make it a bright part of your Future.

(Story)