Battle of the Boba: The Rematch
In September, we ranked six different popular boba shops in the Sugar Land area in an attempt to rank how they performed based on their interpretation of the classic milk tea drink. We based the ranking on taste, atmosphere/seating,  price, size, and price per oz. However, a half a year later, we wanted to re-evaluate how they've improved or failed to, as well as include new spots. For our new evaluation, we looked to see if any issues with the store we saw previously as resolved, if their prices had changed, and visited The Teahouse and MTea. 
If you have not checked out our first article click here!
| Store | Exact Drink | Price | Size | Price per oz |
| --- | --- | --- | --- | --- |
| The Teahouse  | #1 Teahouse Cream Tea | $3.50 + tax | large 22oz | $16.0 c/oz |
| MTea | Black Sugar Milk Tea | $4.65 +tax | Unspecified | Unspecified |
| Feng Cha | Milk Tea with Boba | $4.75 +tax | large 24oz | $0.20 c/oz |
| Teapioca Lounge | Cream Black BlasTea with Boba | $9.96 +tax | large 44oz | $0.23 c/oz |
| Sharetea | Classic Pearl Black Milk Tea | $5.50 +tax | one size 24 oz | $0.23 c/oz |
| Kung Fu Tea | KF Milk Tea with Boba | $6.90 +tax | large 22oz | $0.31 c/oz |
| Creamery Teahouse | House Cream Tea with Boba | $6.20 +tax | large 32oz | $0.19 c/oz |
| Kokee Tea | House Milk Tea with Honey Boba | $6.19 +tax | one size 24oz | $0.26 c/oz |
#1 – The Teahouse: 3536 Hwy 6, Sugar Land, TX 77478
The Teahouse is located off of Highway 6 and offers a wide variety of drinks. Including iced or hot teas, smoothies, and iced or hot coffee. Of the spots on this list, they have the most extensive menu and offer food. Unlike most of the other boba places, The Teahouse is open until 11pm everyday, except Saturday when they are open until 12am. Their unique combination of high quality tea, an extensive menu, and late hours makes The Teahouse a great place for both drinks and late-night cravings. 
The interior of The Teahouse has a calming interior with many soothing options. There are booths, tables, and a second room that can all seat large or small groups. They have a specific area for studying, where customers are encouraged to bring study materials and stay quiet. 
#2 MTea and Coffee (3737 Hwy 6, Sugar Land, TX 77478)
This spot is tucked away in a strip down Highway 6. It's a quaint room with a generally quiet atmosphere, as it is a less busy shop. They offer a somewhat wide selection of drinks, but their main appeal is the quality of their drinks and the atmosphere. The dining area is very nicely decorated and relaxing, perfect for studying. As a smaller shop, they're open less often than the other big chains. The quality of their drinks is also excellent, and is our favorite spot for mango green tea. 
#3 – Feng Cha: (13540 University Blvd #400)
Feng Cha defends its place as second due to their consistency and quality tea. While a chain, each drink is made relatively the same no matter who mixes it. Their prices have been relatively consistent since our last review.
#4 – Sharetea (3227 Hwy 6 Ste.) and Kung Fu Tea (13509 University Blvd #A300)
These two tea shops tied for third for a few reasons. While the ambiance is nice, Kung Fu Tea does not mix its drinks consistently and Sharetea is always freezing cold in addition to not having the best milk tea. 
#5 – Teapioca Lounge (1914 Wescott Ave Suite 120)
While the atmosphere and quality of Teapioca Lounge is still pleasant, their price has almost doubled since our original review. For this, we moved them from 3rd to 5th.. 
#6 – Creamery Teahouse (350 Promenade Way, Ste 850)
Creamery Teahouse has been bumped from first to sixth because after being revisited the bathrooms had not been fixed and continued to make the store smell. In addition, it was found to be generally dirtier than the other tea shops. The sticky floors, out of order bathrooms, and foul smell leads us to question the sanitation of the kitchen. 
#7 – Kokee Tea: (16535 Southwest Fwy – in the First Colony Mall next to the food court)
Kokee Tea remains last because their drinks are not particularly special or high quality, but still have the highest price per oz. This is still only a convenient option if you're in the mall already.
Leave a Comment
About the Contributors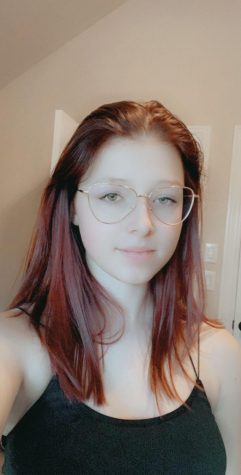 Tori Wojciechowski, Reporter
Hi, I'm Tori! I am a senior at Clements and this is my second year on the RoundUp. In my free time, I crochet and take karate. This year I'm looking forward...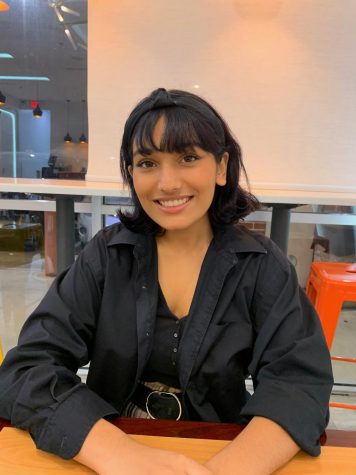 Eira Mann, Reporter
I'm Eira Mann, a senior at Clements and this is my second year on The Round Up! I'm super excited to be back for my senior year.