Battle of the Bobas
Boba has taken Sugar Land by storm with tea shops popping up on every corner, strip, and neighborhood. What is this new fascination? What exactly is boba? And where is the best place to study with bubble tea in hand? 
Boba is known by many names, a few of which include bubbles and tapioca. Boba started in the late '80s, but its origin is still heavily debated. Milk tea was already popular in Taiwan and shaved ice and tapioca were considered a dessert. At some point in time, someone thought to combine the three popular items into one drink. As the drink started to grow in popularity, toppings such as grass jelly, almond jelly, egg pudding, and red bean started to be introduced and added into milk tea.
Many drinks are found at different tea shops, one of the most popular being milk tea, a simple combination of milk and tea. While milk tea is typically made with black tea, there are also variants with both types of tea and flavors like green tea milk tea or coffee milk tea. In addition, there are regular teas and sometimes even coffee, slushies, and smoothies depending on which store you visit.
| | | | | |
| --- | --- | --- | --- | --- |
| Store | Exact Drink | Price | Size | Price per oz |
| Creamery Teahouse | House Cream Tea with Boba | $4.30 +tax | large 32oz | $0.13 c/oz |
| Feng Cha | Milk Tea with Boba | $4.50 +tax | large 24oz | $0.19 c/oz |
| Teapioca Lounge | Cream Black BlasTea with Boba | $7.91 +tax | large 44oz | $0.18 c/oz |
| Sharetea | Classic Pearl Black Milk Tea | $5.23 +tax | one size 24 oz | $0.22 c/oz |
| Kung Fu Tea | KF Milk Tea with Boba | $5.25 +tax | large 22oz | $0.24 c/oz |
| Kokee Tea | House Milk Tea with Honey Boba | $5.95 +tax | one size 24oz | $0.25 c/oz |
*price is based on the largest drink size available
#1 – Creamery Teahouse: 350 Promenade Way, Ste 850 
Creamery Teahouse is a cozy place and has a nice environment for studying, getting work done, and hanging out with friends and family. They offer a variety of popular drinks such as milk tea and fruit smoothies, in addition, they also offer drinks common in East Asia such as pennywort, Thai tea, and Vietnamese coffee. Creamery also has a wide variety of toppings, meals, and snacks that you can choose from. It is also kid-friendly with games and cards to play with as you wait for or enjoy your drink.
We ranked this 1st on our list because Creamery Teahouse has a wide option of popular and traditional East Asian drinks and foods to choose from. Their prices are reasonable and on the cheaper side at approximately 13 cents per oz. if you buy a large 32 oz House Milk tea with Boba. Creamery also has a decorated photo area to take fun photos and memories.
#2 – Feng Cha: 13540 University Blvd #400 
Feng Cha, a Chinese phrase meaning "Serve tea respectfully," is a franchise primarily based in Texas. They offer a dining space with tables for studying, playing games, and relaxing with friends. Their drinks include a variety of milk and fruit teas and several choices of toppings. The customer base in the dining area is usually studying high school and college students. 
We ranked this second on our list because Feng Cha offers not only a wide variety of drinks, but also specialty drinks that only Feng Cha offers. Additionally, they offer desserts as an accompaniment to your drink. At 19 cents per oz, it's also a more affordable option. Overall, Feng Cha is a good option for customers looking for a relaxed space with drinks and food options for an affordable price. 
#3 – Teapioca Lounge: 1914 Wescott Ave Suite 120
The Teapioca Lounge is a popular chain and heavily based in Austin, TX. It offers a wide range of cream (milk) tea, fruit tea, and toppings. They also offer the popular Taiwanese dessert called shaved ice. Teapioca Lounge keeps in mind that each customer is different and has a variety of healthy teas, fresh fruit juices, and different flavors of milk teas. There are many chairs and tables to study, relax, and hang out. The atmosphere at Teapioca Lounge on Wescott is quite cheerful and bright.
Even though Teapioca Lounge has a large selection of drinks and is a nice place to hang out, they often run out of certain ingredients/items, therefore making the menu limited. They also sell macaroons, but it is only sold at select locations. Their unique option of shaved ice and drinks, welcoming and cheery atmosphere, and their price, 19 cents per oz, is what rescues the Teapioca Lounge from being at a lower rank.
#4 – Sharetea: 3227 Hwy 6 Ste. 
Located off Highway 6, nestled in a strip near a Half-Priced Books and Rustika bakery, is this popular spot, notorious for Clements students, and serves as a convenient spot for students. There are many tables and chairs are frequently utilized as places to study or play video games. Their menu features a wide variety of drinks, from milk teas, fruit teas, blended ice drinks, and Sharetea signatures. 
We ranked this 4th on our list, as it's a convenient spot for going after school, but it doesn't have any food options. At approximately 22 cents per oz, this is also on the more expensive side of the list. We also found the dining area to be unusually chilly, though we recognize this could be different to some people. The environment is also more bare-bones than some of the other options on this list. The wide variety of drinks, however, saves this restaurant from being placed any lower. 
#5 – Kung Fu Tea: 13509 University Blvd #A300
As a popular chain, Kung Fu Tea (KFT) is a regular stop for many students and parents. They offer a variety of drinks including tea, punches, milk tea, slushes, and coffee. In addition to Kung Fu Tea's seasonal drinks, they also sell milk strikes, milk teas with lactose-free milk, and yogurt drinks that feature Yakult yogurt. While some locations may carry quick snacks like fries and chips, they are not shown on the menu. The atmosphere of the KFT on University Blvd is quiet and cozy. There is a platform with Kotatsu-like tables, they use cushions on the floor as seats instead of chairs, which make for an amazing study spot.
Although KFT makes a great place to hang out and study, food options vary by location without predictability and it is one of the most expensive at approx. 24 cents per ounce. In addition, we also found when ordering the same drink, the taste varies by the employee who makes it. Overall, KFT is a good tea house, but in comparison to others in the Sugar Land area, it does not measure up.
#6 – Kokee Tea: 16535 Southwest Fwy – in the First Colony Mall next to the food court
Kokee Tea is a retail kiosk located in the First Colony Mall near Hollister and the Food Court. A large variety of drinks are offered such as milk tea and ice blends that can be made milky (more like a smoothie) or slush (more like a slushie). In addition, they offer specialty drinks called Kokee Tea Signatures. Because of their location in the mall, the closest seating area would be the food court.
At about 26 cents per ounce, Kokee Tea is the most expensive boba place to visit. In addition, it is not convenient or easy to drop by the mall for boba, and studying/hanging out in the food court can be distracting. The only convenience Kokee Tea offers is if you are already in the mall and are craving boba, therefore they are ranked last.
Leave suggestions for where we should go next in the comments!
Upcoming: 
The Teahouse (3536A Hwy 6 South)

MTea and Coffee (3737 Highway 6)
Leave a Comment
About the Contributors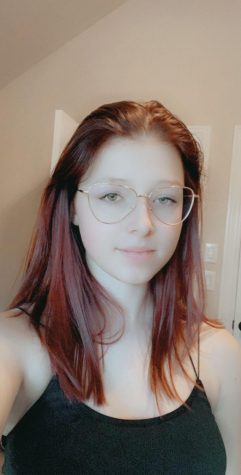 Tori Wojciechowski, Reporter
Hi, I'm Tori! I am a senior at Clements and this is my second year on the RoundUp. In my free time, I crochet and take karate. This year I'm looking forward...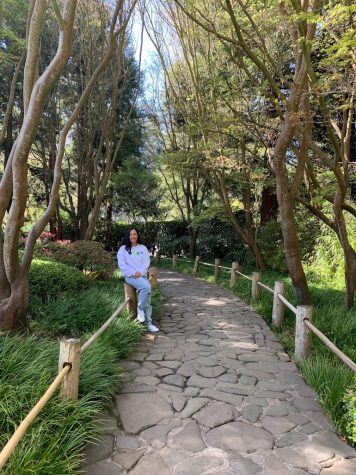 Katelyn Lam, Editor-In-Cheif
Hi! My name is Katelyn Lam, and I am a junior at Clements, and this is my 3rd year in journalism news. I enjoy golf and play for the Clements Girls'...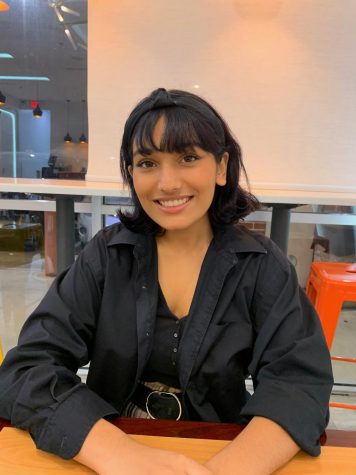 Eira Mann, Reporter
I'm Eira Mann, a senior at Clements and this is my second year on The Round Up! I'm super excited to be back for my senior year.