2022 Cuties
The nominations are in for Cuties! On September 22nd, 2022, our very own Clements high school will be hosting this year's cuties competition. With around 30 contestants, the boys will try and dance their way to the top of the judges' ranking list while putting on a show.
This month, the contestants will rehearse their dances before and after school with members of the dance team. 
"Can't wait to start practicing our dances, probably the most fun I will have during the day," senior Chris McMeans said.
Two senior boys will be partnered up with one member of the dance team and they will have to produce a dance that the three students have to complete on stage. Dances are simply choreographed so the contestants do not get overwhelmed.
"I'm really bad at dancing but I think I'm killing this dance right now," senior Zach Seamonds said.
This year's theme for the Cuties competition will be cowboys/western. Each contestant will have to wear a cowboy-inspired outfit and dance to western-style music.
"The theme for this year's cuties competition will be cowboy style," senior Jessica Lee said.
With the boys taking the rest of the month, and then some, to train, it is certain that the pressure will come harder as the competition gets closer.
"I think I'm ready to perform and hope that everyone enjoys the show," senior Logan Brown said.
Leave a Comment
About the Contributor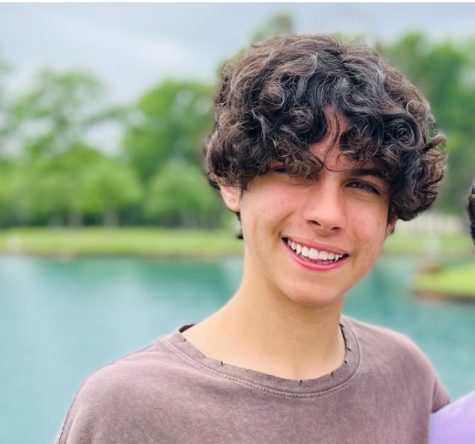 Mario Coronado, Reporter
My name is Mario Coronado, I'm a senior, and this is my first year in the RoundUp. I play on the Clements soccer team, and I love watching movies! My...