International Festival: Culture, Food, and Fun
The International Festival was held Thursday, April 14, from 6-9 pm in the Commons. Students can purchase tickets for $5 during lunch or $7 at the door.
"I-Fest is really hard to put into words," Senior Crystal Nguyen, Vice President of the International Club, said. "I think you have to see it for yourself."
The International Festival, or I-Fest, is the culmination of one year's worth of planning and work by the International Club into the largest student-run event of the year. The night will feature cultural booths put on by students, restaurant vendors, student performances, and a fashion show at the end of the night. 
"I would say the best part is definitely the cultural booths," Nguyen said.
Senior Christina Xu, who went to I-Fest as a freshman, is participating in putting up the Chinese booth this year. Xu says the booth will feature various games students can participate in, including using chopsticks, writing Chinese words, and learning about the history of Chinese characters.
"We are preparing a trifold," Xu said. "We're also making a banner."
Nguyen makes sure all the booths are up and running, but also coordinates many of the performances and works with the restaurants who will be providing food for I-Fest.
"We've gotten a couple of really fun restaurants that are coming," Nguyen said. "We have boba, spring rolls…"
Due to the pandemic in the past two years, this year's I-Fest will be a new experience for freshmen, sophomores, and juniors alike. 
"I think it's really exciting that we're going to get the opportunity to see all these different cultures," Freshman Sage Wang said. "Being able to go to I-Fest and see the cultures from so many other different peoples' perspectives is going to be really interesting and enlightening."
I-Fest is also being offered as extra credit for some social studies and language classes. 
"I absolutely love International Festival," AP Human Geography and World Geography teacher Christine Badillo said. "As a geography teacher, I think it does a good job of bringing all the different cultures from our community into one location."
Badillo says I-Fest allows students to take what they are learning in textbooks and see it in action and on stage in a community event.
"It's just an amazing night," Nguyen said. "We're so excited to show everyone."
Link to Youssef's photo gallery
Leave a Comment
About the Contributors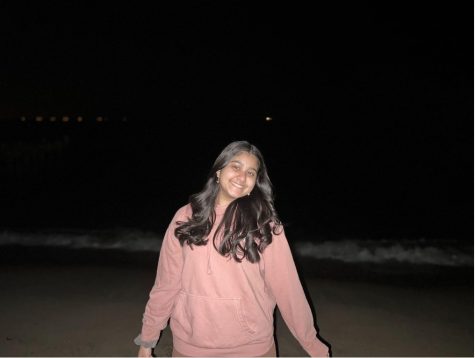 Juhi Godbole, Reporter
Hi, my name is Juhi! I'm a sophomore and this is my second year on The Roundup. I'm originally from Edison, New Jersey, and I lived there for 6 years...
Karen Wei, Reporter
Hello! My name is Karen. I am a sophomore and an older sister. I moved to the Houston area two years ago from the Dallas area, although I was born in Kansas....