Dance Team's Season Ends
On April 24, the Dance Team held their last performance of the school year. After a year of hard work and practice, their season finally came to an end. The dancers made new friends and memories and were able to do what they loved all at the same time.  
"We lost a lot of rehearsal time because of the block schedule, quarantine, and the freeze," Delaney Robertson, a sophomore on the Stars team, said. "So, we had to work extra hard in the practices we did have to make up for the time that we lost. Also, because of virtual school in the first nine weeks, we had to learn a lot of dances through a computer, which made it more difficult to clean once we were able to rehearse in person again." 
The Stars also created a bond with one another that will last a lifetime. They made new friendships that they will keep forever. Not only did they become friends, but the Stars created a sisterhood.  
"I'm going to miss the bond that the team had this year," Robertson said. "Since we missed out on so many things that the team does in a normal year, we learned to appreciate everything we were able to do together. We all were able to lean on each other in the difficult times, and we never took each other for granted. The energy that the team had is something I'll miss." 
Towards the end of the previous school year, corona hit, and no one knew if life would ever be the same. Schools were closed, a lockdown order was placed, and even some restaurants and stores closed. However, students were able to come to school this year and even participate in extracurricular activities. 
"The best part about my dance season was how incredibly grateful I was that we were still able to have it," said Malaya Cimino, a sophomore on the Stars team. "Last summer, we didn't know if anything at school was going to be normal, and I'm so glad I got to have at least a small portion of my normal dance team experience this year." 
Due to the impact that COVID-19 has had on this school year, the Stars dance team was greatly affected. They had less practice time than they normally would have and even had some practices online. However, the Stars made the most of this difficult situation. 
"You never know when anything is going to be taken away from you, and you always have to make the most out of what you are given," said Cimino. "Even though this year was something no one could have imagined, I still had one of the best seasons and can't wait for the next two years!"
Leave a Comment
About the Contributor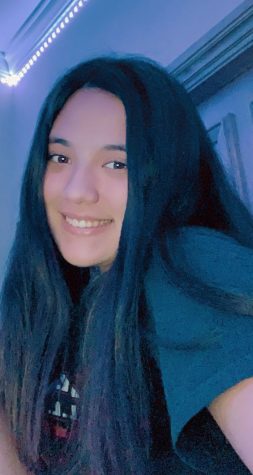 Maya Trevino, Reporter
Hi, I'm Maya Trevino and I'm a sophomore here at Clements High School. This is my first year working on the Roundup, and I'm so excited to be a part...