The 2022 Cutie Experience: Rehearsal!
As the cuties competition is a day away, the cuties are finalizing their dances and skits for the big night! They must prepare for their group dance, individual dances with their assigned senior Clements Star, and their skits for the skit portion of the show. Not only do they have to do dance performances, they have an interview section to show the audience and judges their personalities. Whoever is awarded the most points from the judges for their best performances and impressions will be awarded Mister Senior Cutie! The Cuties and Stars have been working hard to give the school an amazing show! We decided to interview three cuties preparing for the competition and asked them about their experience as a senior cutie.
Cutie Interviews: Logan Brown, Chris McMeans, and Mario Coronado
Q: How do you feel about being a Senior Cutie?
Logan: I feel like it's a good challenge because dancing is definitely not my mojo, but it's been fun learning and experiencing it. 
Chris: Its cool, it's a lot of fun practicing with my friends every day. 
Mario: I feel good, and I feel honored for being part of the competition. 
Q: Did you expect to be a senior cutie?
Logan: At first, no but then I had my friends and people voted for me. So, I was happy when I found out I was. 
Chris: Not even a little bit. 
Mario: Yes, I did. 
Q: What do you enjoy most about the process?
Logan: Definitely Learning how to actually dance because before this I didn't really know anything. Now I've actually learned some moves. 
Chris: I think my favorite part about the entire process is probably going to be practicing with my friends, like I said previously. Its always really fun whenever all of us come in the same room. Its always a good time. 
Mario: I like going to practice with my friends and just having fun. 
Q: How do you feel about performing in front of a whole crowd of people?
Logan: Not going to lie, I have stage fright. So, this is going to be an adventure. 
Chris: Its cool, I'm not really that nervous because everyone has their dance down like perfectly. I think they deserve to see the truly beautiful dances that we've created.  
Mario: It's a little nerve-racking, but overall, I think I got it. 
Q: What do you feel is your strongest category?
Logan: Definitely, the footloose dance. I feel like I have that one down completely. 
Chris: All of them. 
Mario: I think performing the skit will be my strongest category. 
Q: What do you feel is your weakest category?
Logan: Definitely, the Hannah Montana dance. That one is a little rough, but we'll get it together. 
Chris: None of them. 
Mario: Probably the dancing. 
Q: Why should you be Mister Senior Cutie?
Logan: I feel like my dances are gonna be funny. They're gonna be good and I feel like I'm gonna rock the interview as well. 
Chris: I think I'm just better than everyone else. I think I'm cut from a finer cloth than everyone. I'm like a fine Italian silk and everyone else is cut from like a burlap sack. I think I'm intrinsically better at all of this. 
Mario: I put in the effort and I'm versatile contestant. 
Q: What is something the readers should know about you?
Logan: Started from the bottom, didn't know much about dancing, grown along the way. I had a lot of adventures, some laughs with the guys and stars as well. It's all around has been a great time. 
Chris: I consistently volunteer for charity, at least 12 hours out of my 24 hour day. My love giving to the less fortunate. I feel like they should all know that before they vote. 
Mario: I'm creative. I play soccer and I'm happy to be a cutie. 
Q: What should the readers expect from you during your performance?
Logan: A big smile on my face, probably gonna be laughing the whole time. Just having fun. 
Chris: Perfection. 
Mario: They should expect a well-rounded performance. They should expect me to make them laugh. 
Q: What do you enjoy most about your partners?
Logan: They're great. They're really relaxed and patient with us because obviously we're not gonna get it on the first try. They're still sticking through and helping us out when we have practice. 
Chris: They're really really fun to work with. 
Mario: I enjoy that every time I go to practice there a good energy around and everyone is just having fun. 
Leave a Comment
About the Contributors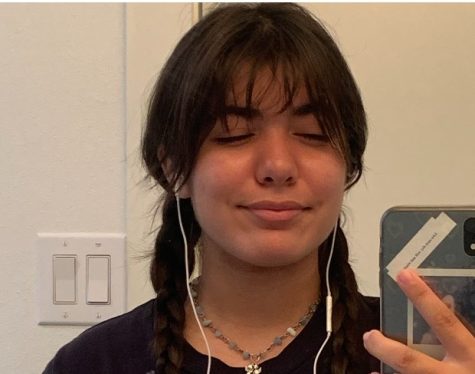 Luz Martinez, Reporter
Hi, my name is Luz Martinez! I'm a junior here at Clements high school and this is my first year working for Clements RoundUp. I love taking photos at...
Fallyn Sanders, Reporter
Hello! My name is Fallyn Sanders, and this is my first year in the newspaper. I'm a junior and I'm creating a fashion column every week with my partner...