Homecoming Court
On Wednesday, Oct. 28, the Clements high school Homecoming coronation took place on Ranger field. The week before the coronation students were able to vote for the faculty lord, staff lady, freshman baron and baroness, sophomore duke and dutchess, junior prince and princess, and senior king and queen. The students were given around a week to place their votes based on the list of nominees given to them. Many voted during advisory by using a QR code provided to them.  
Six of the female staff members were nominated for staff lady and six male staff members were nominated for faculty lord. Nominees for the math department were Mr. Garcia and Mrs.Garcia. The nominees for the social studies department were Ms. Badillo and Mr.Oakley.
The world language department nominees were Mrs. Campbell and Mr. Ruck. The science department nominees were Mrs.White and Mr. Hart. For the fine arts and Health and PE department, the nominees were Ms. Barth and Mr. Johnson. The nominees for the English department were librarians Mrs. Brewer-Munoz and Ms. Glauser. The faculty lord winner was Mr. Garcia and the Staff Lady was Ms. Badillo.
Next, the sweethearts were honored. The athletic trainer nominated was Annabeth Heisig. The band's sweetheart was Karen Zhou. Next, the cheerleading sweetheart was Synnove Lawrence. The color guard sweetheart was Caroline LaDoucieur. The football sweetheart was Allie Battelle. The naval junior ROTC sweetheart was Helen Zhang. The run thru crew sweetheart was Sarah Warren. The star's sweetheart was Makaylie Moore. Last but not least, the student council sweetheart was Meera Borle.
Also honored at the coronation was the freshman baron and baroness, sophomore duke and dutchess, junior prince and princess, and the senior king and queen. The freshman baron was Aryan Arora and the baroness was Michelle Lin. The Duke was Ferris Refai and the duchess was Marissa Yeh. The junior prince and princess were William Wu and Allison Wang.  For Senior king and queen there 10 nominees in total that the student body got to vote on. The nominees for King were Miko Aguinaldo, Athan Jones, Dat Le, Sreeram, and Brandon Watson. The five nominees for Queen were Abby Couture, Lauren Sims, Jasmine Szabo, Zoya Wani, and Hayley Wood. The winners for homecoming king and queen were Dat Le and Zoya Wani.
Even though the Homecoming coronation ceremony looked a little different this year, it was still a great thing to watch and a happy occasion to be a part of.
Leave a Comment
About the Contributors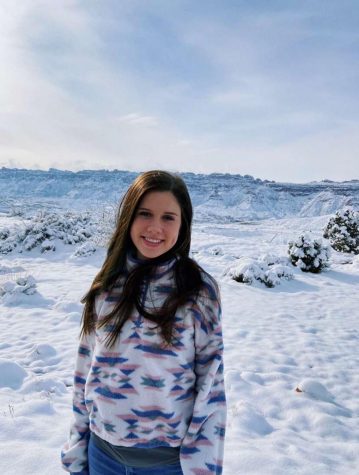 Caroline McKay, Reporter
Hi, I'm Caroline McKay. I'm in 11th grade and I'm a part of the CHS Newspaper. I'm one of the managers of the CHS dance team. I enjoy writing...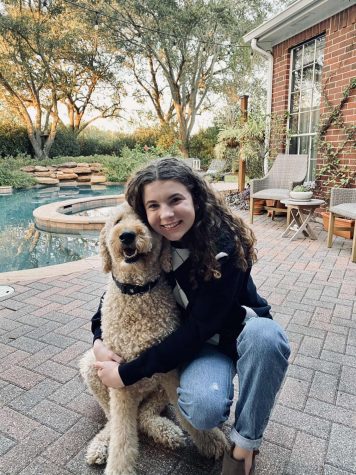 Aislinn McEnaney, Reporter
Hi, I'm Aislinn! I am a junior and this is my second year on the roundup. I am also a manager for the Stars dance team. In my free time, I enjoy hanging...