Springing Into a New Season
Spring Ball will be held on May 19th at 5 p.m. at Ranger Field. 
"I'm looking forward to seeing how the young guys do," varsity junior Carson Talley said. "I'm going into my senior year, so the team is going to have to depend on a lot of these young guys so I'm excited to see what they do."
The football program holds spring practice every year in late April. On the last day of spring practice, the Spring Ball is held where the football program gets split into two teams– white and navy– that play against each other for "bragging rights" as Head football coach Robert Darnell puts it. 
"Competition is what you want to be able to get out of it," Darnell said. "When the lights come on, we want them to be able to be ready for that time, that role, and the time to showcase their skills."
Returning players and new players are allowed to participate in spring practice. 
"We got a decent amount of varsity returners that know what they are doing and the guys behind them– this is a great time to really learn and get a lot better," outside linebacker coach Todd Francis said.
Practices are held every day after school from 3:15 p.m. to 5 p.m. except for Wednesday practices which were held at 11:15 a.m. Every practice started with stretching, then the players would split into offense and defense. 
"The whole goal of spring practice is to just have a better idea of what the next year's varsity team is gonna look like," Darnell said. "And for some of the young guys to get enough reps so they feel comfortable, potentially, stepping into starring roles, you know, getting on varsity. So, it's really about a big competition."
Each practice consisted of 20 5-minute intervals that timed and indicated a new rotation/drill for each position in football. 
"Right now, we are focusing on the fundamentals," defensive line coach and special team coordinator Landren Hines said. "We're doing the very basics right now, focusing on that. We're trying to perfect that. We won't get perfect, but we'll get them perfect, and that way by the time August comes, fall comes these guys will have it down and then we can move into more challenging things."
Varsity and JV also have 7-on-7 games and tournaments against their teammates and other schools.
"The first tournament was this past weekend at Mayde Creek High School up in Katy, and we won two games and lost one game," Darnell said. "Pryce Marquez was our primary quarterback, and he did a phenomenal job spreading the ball out. He had touchdowns to probably four or five different receivers. Between Aidan Zhou, Max Cimino, Cash Talbot, Josue Aguirre, and Trey Robinson, so all those guys are really doing a great job of contributing offensively and defensively."
During the summer, the football program will continue to practice with league play starting in June.
"And then we'll be playing [league] on Wednesdays– at least two games a day on Wednesday evenings," Darnell said. 
Coach Darnell looks forward to taking care of "business" as the program prepares for the new season.
"And they'll play a full game and it'll be fun, it'll be competitive, and again they'll have those bragging rights for the summer, but then they understand that we're all together and we're all just a big Ranger family," Darnell said.
UPDATE (5/21/23):
Navy team wins 28-20!!
G. Harris with 3 TDs all from G. Chenier.
P. Marquez finishes with 4 TD.
A. Zhou with 2 TDs & M. Cimino with 2 TDs.
Leave a Comment
About the Writer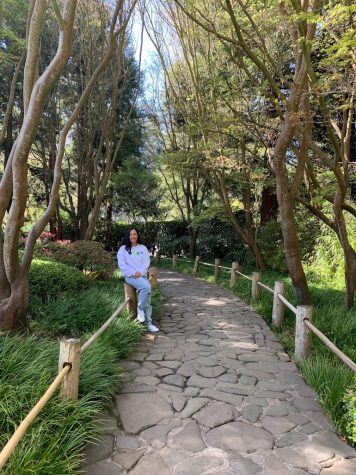 Katelyn Lam, Editor-In-Chief
Hi! My name is Katelyn Lam, and I am a junior at Clements, and this is my 3rd year in journalism news. I enjoy golf and play for the Clements Girls'...