Morelia: Gourmet Paletas
Located in a small nook next to Jupiter's Pizza and Waffle Co, Morelia is a quaint dessert shop offering customizable, gourmet paletas. Morelia's original store is located in Miami, Florida, and opened in 2016. Since then, they have opened many more locations in Florida, one location in North Carolina, and, of course, a location here in Sugar Land.   
Morelia prides itself on making its paletas fresh daily with natural ingredients. In addition to milk-based flavors like a chocolate fudge brownie, greek yogurt and berries, and cookies and cream, there are also fruity flavors including mango, strawberry, and lime as well as dairy-free options. They clearly label which popsicles are dairy-free, vegan, and gluten-free for those with dietary restrictions. 
The customizable part of Morelia comes after choosing a paleta flavor. Next, you can dip your paleta in milk, dark, or white chocolate then top it with peanuts, Oreos, sprinkles, and much more. The fun does not end there! Some locations offer paletas filled with condensed milk or Nutella, milkshakes, and additional toppings like toasted marshmallow fluff. Overall, Morelia offers a unique dessert experience that can be mixed and matched endlessly.
The atmosphere of Morelia has a contemporary aesthetic, with lights and text and simple artwork on the walls. The dining area is small, with only 3-4 tables, but the popsicles come in a cardboard tray with spoons and napkins available so you can take your popsicles elsewhere. It's also somewhat chilly in there, but it helps keep the popsicles cold as you eat. 
A possible negative aspect of the restaurant is the price. The popsicles are about 9$ with one dip and one topping. While this is on the pricier side for the amount of food provided, the food is unique and a place like this isn't easy to come by. If you find the place worth it, the price might be ok for a "once in a while" experience. 
Overall, Morelia Gourmet Paletas is an enjoyable dessert place we are sure to visit again.
Leave a Comment
About the Contributors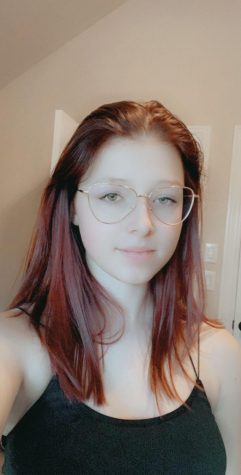 Tori Wojciechowski, Reporter
Hi, I'm Tori! I am a senior at Clements and this is my second year on the RoundUp. In my free time, I crochet and take karate. This year I'm looking forward...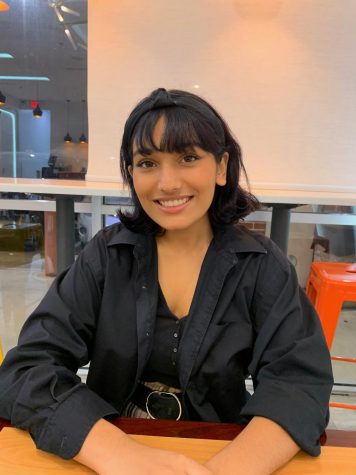 Eira Mann, Reporter
I'm Eira Mann, a senior at Clements and this is my second year on The Round Up! I'm super excited to be back for my senior year.