Boulevard Bagels and Cafe Restaurant Review
Gone are the days of stale, store-bought bagels. At Boulevard Bagels and Cafe, bagels are fresh and hand-made. This quaint and locally owned restaurant offers bagels with a variety of toppings as well as customizable bagels and wraps. 
Hidden on Lexington Blvd behind the Chick-fil-a, Boulevard Bagels offers a variety of bagels including plain, everything, garlic, jalapeno, and sundried tomato along with many different cream cheese flavors like cinnamon brown sugar, texas hot, garlic and herb, and more creative interpretation on the traditional cream cheese.
They also offer bagel sandwiches and wraps, with a variety of toppings such as egg, cheese, avocado, chicken, and salmon. 
For vegetarians, the restaurant gives you the ability to customize your sandwich or wrap to your tastes upon request. 
The atmosphere of Boulevard Bagels creates a relaxing and peaceful spot to get breakfast. Raised and regular seating options are available, making the spot not only a great spot to get something to eat, but also a peaceful place to study or work. The dining area features a coffee bar and light music being played. Visually, the dining area combines wood decor with decorative plants, adding to the general environment of calm and peace the restaurant creates. 
We ordered a breakfast bagel sandwich and requested to remove the meat and add avocado. We tried them on both a plain bagel and on an everything bagel. The quality of the bagels that Boulevard Bagels makes is exceptional–perfectly crunchy and brown on the outside with a soft interior. The seasoning used on everything bagels–namely onion, poppy seeds, and garlic is in perfect proportion to each other. The egg is cooked well but is still soft. It holds its shape and isn't runny while you eat it, making it a good on-the-go breakfast. The cheese also accompanies the egg well, creating a classic breakfast combination that Boulevard Bagels does excellently. Adding avocado, although extra, we believe is worth it. The subtle lime juice cuts the fats in the sandwich, adding another layer of flavor. Altogether, the bagel sandwich we believe is their best dish. 
We also tried a classic cream cheese bagel, this time on a blueberry bagel. The quality of the cream cheese is also another stand-out point of Boulevard Bagels. They use a generous amount of incredibly rich and generous cream cheese on all of their bagels. Lightly sweetened, with a slight sour side, their cream cheese is a simple but delicious choice to top your bagel. 
One front where Boulevard Bagel could improve is their coffee. If you're a lover of coffee hoping to get some alongside your breakfast, you might want to get their coffee elsewhere. The flavorings in their coffee, like their vanilla, can be overly sweet and artificial tasting. However, their iced drinks are up to par. 
We believe everyone should try Boulevard Bagels for breakfast at least once. You might end up like us, addicted to their sandwiches and cream cheese bagels, or find your own favorites. All of their menu options are of exceptional quality for a reasonable price point, you can't go wrong with whatever you pick!
Leave a Comment
About the Contributors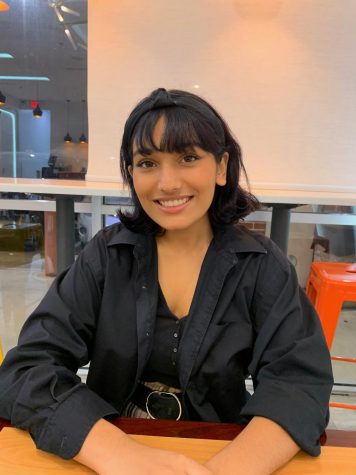 Eira Mann, Reporter
I'm Eira Mann, a senior at Clements and this is my second year on The Round Up! I'm super excited to be back for my senior year.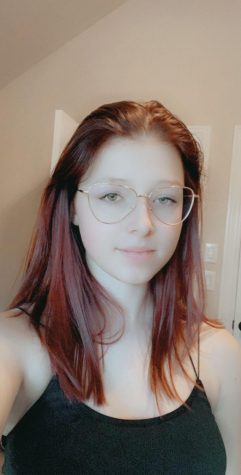 Tori Wojciechowski, Reporter
Hi, I'm Tori! I am a senior at Clements and this is my second year on the RoundUp. In my free time, I crochet and take karate. This year I'm looking forward...