JINYA Ramen Bar Restaurant Review
Ramen spots can be hard to find for vegetarians, as many of them use a meat-based broth, usually chicken or beef. Even when restaurants do offer vegetarian ramen, options are generally limited and are commonly flavorless and bland. At JINYA Ramen Bar, however, vegetarians and vegans alike can eat flavorful authentic Japanese ramen in a beautiful atmosphere with great service. 
JINYA prides itself on its high-quality ramen, with its founder specifically citing the reason behind their success being their thick, rich broth and handmade noodles, which they age with purified Fuji water. The restaurant itself is designed to be a sleek, modern, and casual spot for lunch or dinner, giving customers the option to sit at the raised ramen bar, communal tables, isolated tables, or at the bar if there for a drink. 
For vegetarians and vegans, finding something to eat on JINYA's menu is easy. All vegan options are marked with a leaf, and are all over the menu, not only including their ramen, but also small plates, mini tacos, salads, and rice bowls, and curry.
Options for vegetarians and vegans in their small plates, or appetizers, include brussel sprouts tempura, edamame, and caramelized cauliflower. The brussel sprouts tempura are fried crispy brussel sprouts seasoned with white truffle oil. This was one of our favorites on the menu and is a great option for 1-2 people. 
JINYA frequently uses impossible meat to provide protein in their vegan meals. Another option for vegans and vegetarians is tofu, which is properly seasoned by their rich broth. JINYA's menu is highly customizable, and customers can easily add in or substitute ingredients like seasoned eggs, scallions, fresh garlic, or extra noodles and tofu. 
At our visit, we ordered the Spicy Creamy Vegan Ramen. This was a vegetable broth with tofu, onion, scallions, spinach, crispy onion, garlic chips, garlic oil, chili oil, and sesame seeds served with thick noodles. To utilize their customizable menu, we also added seasoned eggs and extra noodles. The most notable part of JINYA is their ramen, their namesake. The broth of this dish was incredibly flavorful, a spot where some vegetarian broths can suffer. This goes to show that the attention to detail and hard work put into their meat-based broth they also put into their vegetable-based broth. The spice in this dish is noticeable, but not overpowering the other flavors. Their handmade noodles are fresh in each bowl they serve and are the perfect accompaniment to this broth.
The atmosphere in JINYA is a perfect place to bring friends, families, or dates. There are seating options for larger tables or to sit next to each other at the communal table or raised bar. The restaurant is very well cleaned, including the bathrooms. The wait staff is all great at explaining the menu, specials, helping you with dietary restrictions, or your options for customizing your meal. Our food came out in a reasonably timely manner.
JINYA is a slightly more expensive spot to eat. Appetizers are 7$ – 8$. Each bowl of ramen is about 15$, with their add-ins also increasing the price. However, with the great quality of food and experience you get for this price, we believe it is worth it. 
JINYA Ramen Bar is a great spot for lunch or dinner for vegetarians, vegans, and meat-eaters alike. Friends, family, and dates can all have a great time here. Vegetarians and vegans specifically are given many options, all of which are flavorful. If you're searching for a restaurant to eat great ramen and other Japanese-inspired food at, check out JINYA Ramen Bar. 
Leave a Comment
About the Contributors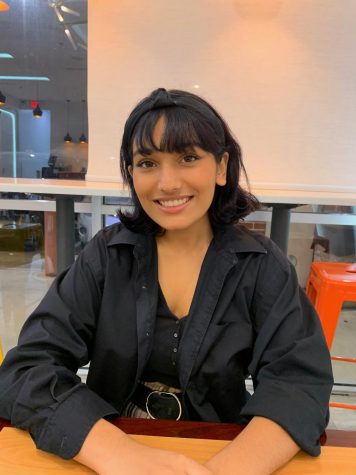 Eira Mann, Reporter
I'm Eira Mann, a senior at Clements and this is my second year on The Round Up! I'm super excited to be back for my senior year.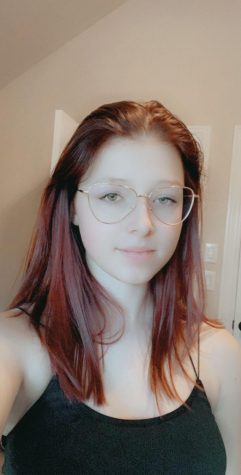 Tori Wojciechowski, Reporter
Hi, I'm Tori! I am a senior at Clements and this is my second year on the RoundUp. In my free time, I crochet and take karate. This year I'm looking forward...