Homecoming Review
The first homecoming dance in almost two years. Did it go beyond students' expectations?
The 2021 Homecoming Dance was held on October 23, 2021, with the theme, Enchanted Masquerade Dance. The dance was held in the commons and courtyard with themed decorations, photo booths, and a DJ. 
"…when we (StuCo) were working on it, it looked kind of awkward, but after looking at everything together it looked 'magical,'" Auhana Hannan said. 
The decorations looked like they came straight out of a fairytale with the painting of golden trees lining the hallway, the huge castle print covering the back wall of the commons, and the colorful lights twinkling like fairies.
"Saturday night was everything I could've imagined and more, the lights, the music, the ambiance, everything was just perfect," Alyssa Serrano said.
The DJ, student Dixie Fang, played many popular songs from today and throwback songs from the early 2000s and 90s, which brought many smiles, joy, memories to students. 
"Hearing the songs that made my childhood was nice, I had a chance to release my inner child from the stress from school and life," one junior said. 
Though the lights, music, and decorations stood out from previous dances, one thing that did not satisfy student were snacks.
"It was really fun forcing my friends to dance with me," Natalya said. "I just wish there were snacks."
Some students thought the dance was not as they were expecting and thought some things could've been better about the dance.
"7/10," Jack Johnson said. "They should've played better music."
Another thing that bothered the students was the "expensive and crazy" ticket prices and rules. Each ticket cost $30 and one student could only buy one ticket. However, some students that went to the dance enjoyed it.
"It was worth the thirty bucks," Serrano said. "I couldn't have asked for more."
Although some students thought homecoming could've been better, most students that attended enjoyed and loved the homecoming dance.
"I didn't expect much but it turned out to be pretty fun," Maylena Dang said.
For the first in-person homecoming in over two years, this year's dance set the bar high for future homecomings. It also gave out great impressions to those who never experienced homecoming.
"I liked homecoming, especially it being my first one," Hannan said. "I would definitely go again, and everything turned out way better than I expected."
Leave a Comment
About the Writer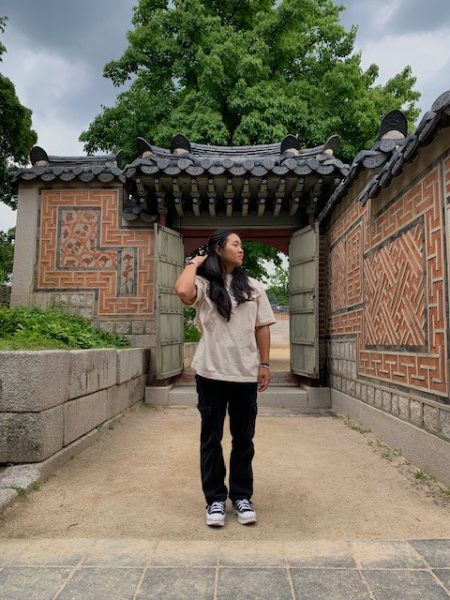 Katelyn Lam, Editor-In-Chief
Hi, my name is Katelyn Lam and I'm a senior. This is my 4th year in journalism and my 3rd year in the RoundUp. I'm on the varsity girls' golf team here...