Stage three testing for COVID-19 vaccines has begun in the U.S.
Third stage trials test the vaccine on human candidates to see what effects the vaccine has and if it causes any change. Usually, this stage has a smaller pool of participants and lasts for several years.
According to clinicaltrials.gov, eleven of these studies are not yet recruiting, 65 are recruiting, four are enrolling by invitation, nine are active, two are suspended, one is terminated, six are completed, and one is withdrawn. 
Of the active tests, each is focusing on a different drug or supplement for specific aspects of COVID-19.
Clinicaltrials.gov reports that in New Orleans, there is an active study on the drugs hydroxychloroquine and azithromycin to test their reaction on candidates with suspected or confirmed COVID-19. 
What are these drugs and what are they supposed to do?
Hydroxychloroquine is most commonly used to treat acute cases of malaria and it is taken through a tablet. Medlineplus.com also says that azithromycin is used for bacterial infections like pneumonia and STDs. Azithromycin can be taken by the mouth in liquid or pill form, with or without food depending on why it was prescribed. While hydroxychloroquine has not shown any positive effects, it is being studied in combination with drugs like azithromycin to see if anything happens.
Thousands of trials are happening all over the world and are corroborating with each other. Some trials in the U.S are even being put on hold because of an unexplained sickness in a U.K. participant.

"As part of the ongoing randomized, controlled global trials of the Oxford coronavirus vaccine, our standard review process was triggered and we voluntarily paused vaccination to allow the review of safety data by an independent committee," said AstraZeneca. "This is a routine action which has to happen whenever there is a potentially unexplained illness in one of the trials, while it is investigated, ensuring we maintain the integrity of the trials."
Leave a Comment
About the Writer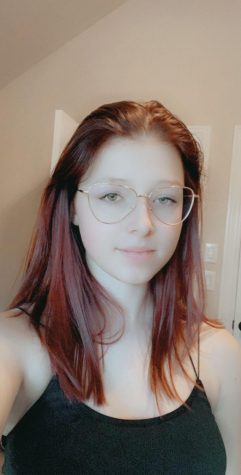 Tori Wojciechowski, Reporter
Hi, I'm Tori! I am a senior at Clements and this is my second year on the RoundUp. In my free time, I crochet and take karate. This year I'm looking forward...