Homecoming with Student Council
This year masks will be seen at homecoming, but not just the medical ones! 
 Student Council, being the leaders of this school, have annually taken the responsibility of planning homecoming decorations since the beginning of Clements. STUCO members meet together and pitch ideas from their imagination and sometimes the internet to then vote on a final decision. This year, a big decision led by them was the homecoming theme, an enchanted forest leading to a masquerade ball. From a simple idea to an aesthetic come to life is what these students manage to do. Interacting to form a beautiful event and to create a memorable experience for the student body is a great responsibility they take pride in doing. Taking a look into the process these students take to get big things like this done is quite fascinating! 
"I think we all came up with it together but ultimately we did vote on it," says STUCO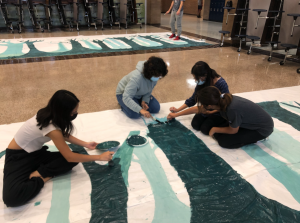 president, Christine Yuan
With the "few days to get a project planned out", says STUCO officer Nicole Haas. During these few days they pitch multiple ideas as well as decide on one. During their time together they decide on materials, colors, decorations, times, etc.. to help carry the theme out. 
"It's logistics," that they decide on, says Student Council president, Christine Yuan. 
Although they make it look easy, take into consideration last year. Last year planning things interactively was not able to happen with COVID. It interrupted their process of how they get these big events done every year. But this year, they are back and have started interacting face to face. With the boost in interaction this year, they are able to keep producing creative ideas, and keep the student body interactive during these events they play a huge part in.
"We are proud of getting together this year and having to do actual homecoming decorations since we could not do that last year," said a STUCO officer, Evelyn Nguyen. 
The annual duty of STUCO planning homecoming decorations has been around for ages. STUCO planning the entire aesthetic of such a significant event for the school year is nothing new to Clements. 
"For as long as I know and I believe that student council has been around since the start of the school in the 80's", says STUCO sponsor Ms. Bateman.
Leave a Comment
About the Contributors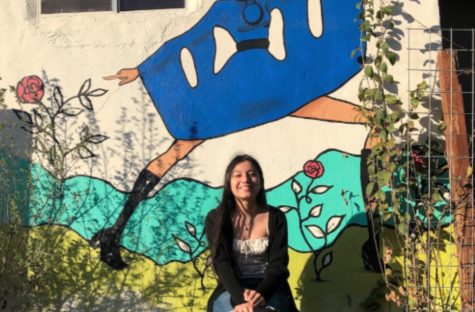 Alyza Reyes, Reporter
My name is Alyza! This is my second year in The Roundup, I love it here. My favorite thing to do is be peaceful and hang out with animals. My favorite...
Frida Robles, Reporter
My name is Frida Robles im a junior and this is my first year in the newspaper. Other than the newspaper im also in the FFA program. I enjoy going on walks,...