COVID-19's impact on Clements
Fort Bend ISD schools shutting down for the rest of the 2019-2020 school year has inevitably impacted student and staff life. 
Due to the SARS-CoV-2 outbreak, better known as COVID-19 or simply Coronavirus, the Texas state governor, Greg Abbott has advised all schools to stop face-to-face instruction, with many resuming online, like Clements has done. Fort Bend ISD has provided resources for online learning at https://www.fortbendisd.com/covid19. The shutdown and the switch to online school has created differing reactions and feelings among both students, staff, and teachers. Some feel online school isn't as effective as regular, face-to-face instruction, such as sophomore, Danielle Ejiogu.
"The prospect of not going back to school for the rest of the year was an exciting one at first, until I realized that school was pretty much the framework of my life," Ejiogu said. "It was strange to have that suddenly taken away. Online school was the same way, an exciting idea in its early days that is now an irksome part of my daily routine."
Some however, have seen benefits to online schooling, with its flexible schedule being easy to work with, as well as the benefit of having everyday, virtual office hours for each teacher, such as sophomore Akshata Thupili.
"In my experience, online school has been more effective for me as a student than traditional school," said Thupili. "The ability to manage my own time has helped me concentrate better and take breaks when I need them. Also, I don't have to worry about waking up early or making sure I'm following a strict schedule even if I'm hungry or tired. The independence of online schooling, I think, has benefited me as a student."
The cancelation has also upset seniors, with graduation ceremonies and prom being cancelled. It was announced in a recent update from Superintendent Dr. Charles Dupre that commencement has been postponed to at least July, with dates to be released soon. The grading system has also been changed to reflect the situation, with all grades now being on a Met Standards/Did Not Meet Standards scale. Senior Claire Swonke thought the situation to be "tough to navigate, but crucial."
"The only thing I was really looking forward to was prom at the end of the day, and not having it is probably saving hundreds of lives, so I'm not that mad," Swonke said. "I honestly think online school is easier, either you did the work or you didn't. This is giving me a chance to grow more as an adult because I'm not wasting anymore time in high school."
The switch to online schooling has also been a drastic adjustment for many teachers. For some teachers, they continue to assign Schoology assignments, readings, videos to watch, and recorded lectures. However, for teachers of AP classes, they needed to learn and tell their students about the new online AP tests The College Board is administering. Sarah Drake, an AP World History teacher, described this time as a "period of adjustment" for her and her students.
"I'm really devastated not to be able to see my students again this year," Drake said. "I know that school closures are in the best interest for everyone, but it makes me sad knowing that I won't get to see my classes together again. However, the school administration and the district have been super helpful at guiding us through this sudden transition and doing my job online in turn has given me the opportunity to learn new ways to communicate with my students."
Across school, online school has been a serious adjustment to both students and teachers, but many are still managing to preserve through this time and keeping hope for the future. 
"I'm currently just trying to make lemonade out of a very sour situation," Drake said. "We're living in the midst of this major historical event, and twenty years from now I'll likely be teaching my students how to write an essay comparing responses to this pandemic!"
Leave a Comment
About the Contributor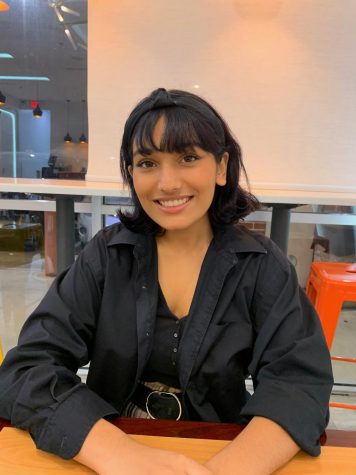 Eira Mann, Reporter
I'm Eira Mann, a senior at Clements and this is my second year on The Round Up! I'm super excited to be back for my senior year.