A Touch of Inage: Japanese Exchange Students at Clements
In the week of October 7, 2019, students from Inage Senior High School traveled all the way from Chibe, Japan to experience the American high school culture here at Clements.
"They are excited to study in Clements High School," Mrs. Lidzuka, one of four teachers who chaperoned the students on the trip, said.
It is the second time Inage students have visited Clements since the exchange program started last year. Arriving on Friday, October 4, twenty juniors stayed in Sugar Land, Texas for thirteen days. Nineteen Clements students and tennis coach Nicole Kitigawa volunteered to host them for the duration of their stay.
"This is their last time because next year they are going to be busy preparing for entrance exams to universities," Lidzuka said. "So this trip is for them."
Lidzuka remarks the program as a success in providing Inage students a chance to immerse themselves in a culture they are not accustomed to. In fact, Mei Saito, one of the exchange students, decided to come to Clements because it sounded interesting to her. She also notes the difference between the American and Japanese education systems, preferring the American system.
"It is so free here," Saito said. "Inage students aren't allowed to use their cell-phones during class."
Cell-phone usage is not the only cultural shock Inage students experienced. In casual conversations, they brought up a few of the privileges American students have in general: wearing casual clothing to school over school uniforms and driving.
"I was shocked to see the teenagers driving to school on their own," Saito said. "In Japan, it is hard to get a driver's license."
Although their visit was brief, Lidzuka hopes the students enjoyed their time at Clements. She also wishes that Clements students could have the same chance to visit Inage High School.
"Clements students want to see Japanese high school students next year, I think," she said. "So I hope they come and enjoy Inage, too."
Leave a Comment
About the Contributor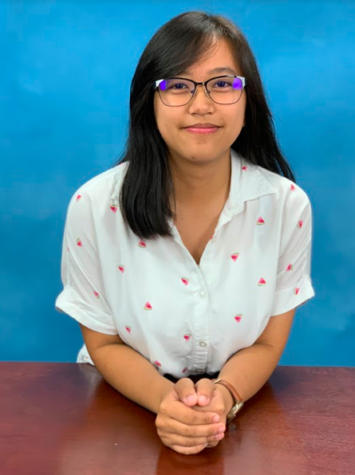 Laurenz Quinto, Reporter
My name is Laurenz Quinto and I am a senior at Clements High School. I am involved in several clubs, in addition to being an officer for Creative Writing...