Reminiscing on Retrospective '23
Retrospective was held on May 12th.  Retrospective is a public art gallery hosted by the Clements Art Program. It was held on May 12 at school. Students from all art classes display their art around the school for people to see. 
"It's a way for the parents and students to see their hard work and also improvements they've made all year." Mrs. Chen said. "It showcases the talents of our students."
The event is also an amazing place to bring all students together to support their artistic friends. Many students outside Art attend and get to witness different art styles and artworks from many students they have classes with. 
"I really enjoyed hanging out with my friends and showing them all the artworks around," Elle Nguyen said. "Especially seeing my friends get excited about others' pieces and appreciating their creativity."
This year was a little different as the art students had a limited amount of time to prepare their work and their boards due to Ms. Chen's absence. Once Ms. Chen returned from her two-week absence, the students had less than a week and a half to finish their boards. Many art students utilized working after school to paint and decorate their boards. The pressure brought the students together and they managed to make this challenge fun with each other's presence.
"My favorite part about the retrospective was how everyone was preparing for it," Alina Cathlina said. "We stayed after school, hung out, and helped each other out. It was a fun experience."
Junior Alina Cathlina decorated her board as a crazy face. Her inspiration was the Cheshire Cat from Alice in Wonderland. She used black and white house paint and painted her name in bright yellow paint.
"My two boards I decorated as a sky with rainbows and butterflies." Nguyen said. "It really tied in with my artwork since it's very colorful."
The art students are taught to be thoughtful when decorating their boards. Many choose to decorate it in fun patterns or a certain concept that ties in with their pieces. Others choose a different route when it comes to their boards.
"I just put wallpaper on my board," Zaniah Al Saadi said. "I wanted to keep it nice and simple, so the focus would be on my pieces."
This retrospective was revealed to be Ms. Chen's last Retrospective, which made it more special in all the art students' hearts as it was their last one with their art teacher. 
"Ms. Chen's departure with Clements has pushed me to work harder on my techniques for my pieces," Gabriella Clark said. "She has impacted every student here in different ways like specific feedback for each of our works to help us grow." 
As saddening as it is, her students were determined to make this retrospective as memorable to her as it will be to them. Many gave her gifts at the retrospective to celebrate her work as their teacher and took class photos with her to remember this year's retrospective. 
"Besides all the stress, for me as a teacher, I'm really proud of the students putting in all their hard work and dedication to create the show for everyone in the community to see," Chen said. "Even from the principles to the judges, everyone was impressed with the hard work of all my students."
Leave a Comment
About the Writer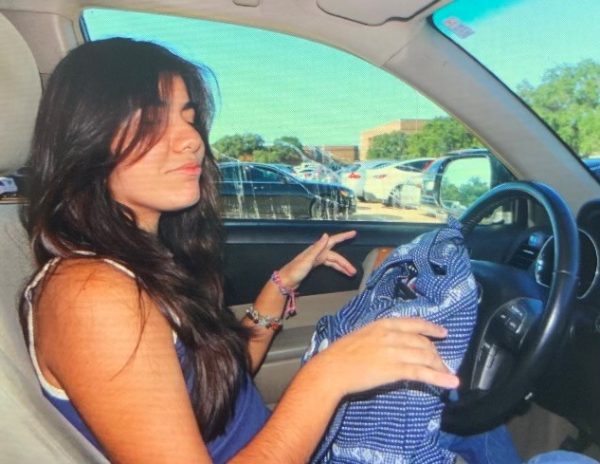 Luz Martinez, Reporter
Hi, I'm Luz and I'm a senior at CHS! I take photos of sports here at Clements. I love the news journalism program here and am happy to help it out.