Spooky Rangers
Halloween is coming up on October 31 and the Rangers have the day off. Many Rangers know what they want to be for Halloween and some do not. Some Rangers have shared their costume ideas. 
"For Halloween I am going to be an inflatable dinosaur, I am still convincing my parents though," Juhi Godbole said. 
While some people are going for a comedic sense, others are looking forward to dressing as their favorite characters from movies and shows. 
"I'm going to be Miles Morales from Spiderman, if that does not work, then a witch," Luz Martinez said. 
Some Rangers have chosen to go for a more fun look and dress as a character they enjoy. Others have chosen a more traditional route and went for a spooky costume. 
"I'm going to be Scream, because I have the mask and robe." Stacy Saucedo said.
It is nice to see Rangers keeping the spooky spirits alive. For the love birds though, they are going for an adorable couples look from a show that they and their partner enjoy.
"Me and my boyfriend are going to be Trixy and Timmy Turner from Fairly Odd Parents," Caden Chin said.
Happy Halloween!
Leave a Comment
About the Writer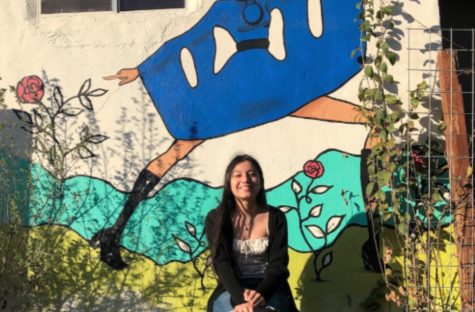 Alyza Reyes, Reporter
My name is Alyza! This is my second year in The Roundup, I love it here. My favorite thing to do is be peaceful and hang out with animals. My favorite...