Texas Tech Visit
Texas Tech University is located in Lubbock Texas, a city which has a population of 263,648.  Texas Tech is a public research university that was founded in 1923. Of interest for incoming students, standardized testing isn't required this year at Tech, but they will look at your GPA. To get into Texas Tech you will need a GPA of about 3.57, however admissions is based on other factors as well. Within Texas Tech University there are thirteen colleges that offer seventy-one majors, more than one hundred and fifty undergraduate degrees, fifty doctoral degrees, and one hundred graduate degrees within twenty-three areas of study.
This past month we were given the opportunity to visit the campus. While visiting the campus, we were able to see what the university has to offer to students like us. The admissions counselor was extremely helpful when walking us through all of what Texas Tech brings to the table for students who are starting their college search. We were able to see the newly renovated dorm rooms, the student union, the community center, and even the different art pieces scattered around the campus.
Out of the thirteen campuses that Tech has available we were able to look at two, the College of Arts and Sciences and the College of Human Sciences. When looking around these colleges we were given the chance to ask students who attend the colleges any questions we had. This personalized experience provided a new perspective on the college, and in a way was even more informative coming from currently attending students. Everyone within the colleges was incredibly helpful and open to answering any questions, with interesting detail. 
Texas Tech is its own little community, where students can experience responsibility in a safe atmosphere. We would definitely urge students who are looking at colleges to take a look at Tech, whether that be on a tour or getting in contact with an admissions counselor. The college search can be overwhelming, and Texas Tech did a great job of breaking everything down in a way that made it extremely clear and informative. We were pleasantly surprised by our visit and hope to be given the opportunity to go back. GO RED RAIDERS!
Leave a Comment
About the Contributors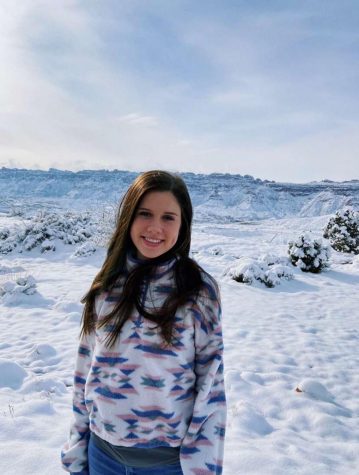 Caroline McKay, Reporter
Hi, I'm Caroline McKay. I'm in 11th grade and I'm a part of the CHS Newspaper. I'm one of the managers of the CHS dance team. I enjoy writing...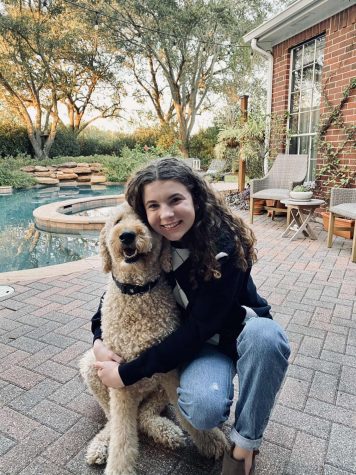 Aislinn McEnaney, Reporter
Hi, I'm Aislinn! I am a junior and this is my second year on the roundup. I am also a manager for the Stars dance team. In my free time, I enjoy hanging...