My High School Experience
Over the past three years, I've become so much more than the scared new girl freshman year. After I moved to Clements after spring break, I was really nervous to be going to a whole new school not knowing a single person. That summer was a turning point. I met my favorite person and when sophomore year started, I started meeting even more people. During that year I had my heart set out to try out for the dance team. Ever since I made the team, my whole life has completely changed. I met the best group of girls and each of them welcomed me to the team with open arms. My rookie year was amazing. I made so many unforgettable memories and when they were getting ready to graduate, it felt like the end of the world. I didn't think my senior year could be any better but I was so wrong. I pushed myself to the limits this year to make sure it would be something I'd never forget. That team had changed my life. I met some lifelong friends but I also learned so many valuable lessons. I've become more responsible, collaborative, and hard-working. I've learned so much more about give and take and how to be a part of a team. Three years ago I thought I would never make any friends or be happy at Clements. Now, I'm so grateful for the people I've met and the things I've experienced. Even though our senior year is coming to a close so early, I'm so thankful for the time I did have here. I can't imagine my life any other way. High school has taught me so much. Although it takes time, things will go the way they're meant to be. You'll meet all the right people and end up exactly where you're supposed to be. It's not always easy and there'll be bumps in the road, but high school is what you make of it. I came to Clements with nothing and no one and I'm so proud and grateful for what I'm leaving it with.
Leave a Comment
About the Contributor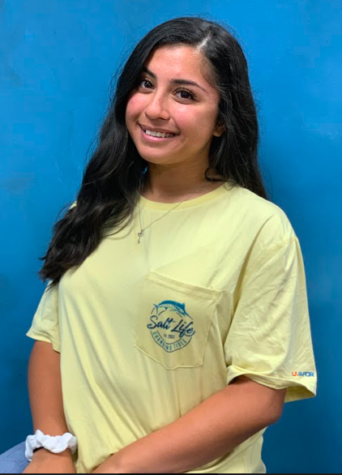 Dua Adil, Reporter
Hi, my name is Dua Adil. I am a senior at Clements High School. I am a two-year veteran for the Clements Stars Dance Team and I am also apart of the National...