Clements Volleyball So Far

Currently, in the fall season, volleyball is being played throughout the Fort Bend Independent School District. Clements High School's Varsity volleyball team has kicked off its district season and their current record is one win to five losses.
Game one was against Bush High School and Clements was defeated. Game two was a success for Clements as they beat Elkins High School at the Ranger home court. Game three was against Dulles High School, game four was versus Austin High School, and game five the Lady Rangers took on Travis High School.
They unfortunately suffered defeats to these other schools within the Fort Bend District.
Game six was this past Tuesday, September 25, and was another loss for Clements against Ridge Point High School. However, despite the result of the game, Clements fought hard in three sets. They lost the second set in a close game and the third crowned Ridge Point as the winners.
Thursday, September 27, Clements play at home against Kempner High School at 6:30 p.m.
Practicing every day, Clements aspires to be successful and defeat Kempner allowing their season's record to become two wins and five losses.
"We've played Kempner in preseason and beat them. Though, they have done really well this season against the other teams so we expect it to be a pretty good game. We are hoping to come out with a win," said Jenna Kabot, captain of the team.
Before Tuesday's game against Ridge Point High School, Clements High School was tied for fourth place in the district.
With hardwork and dedication, the Lady Rangers will be striving to improve their record and get a chance to reach playoffs.
Although Clements High School has not made it to the girls' volleyball playoffs within the last three seasons, there is much hope in the goal to break the inability to reach the postseason tournament.
"The team needs to start strong and finish strong. We tend to start games off slow," said Jenna Kabot.
The game against Kempner should be a great game to watch and the Clements Lady Rangers' hope to see a strong fan base cheering them on as they battle Kempner High School today, Thursday, Sept. 27.
About the Writer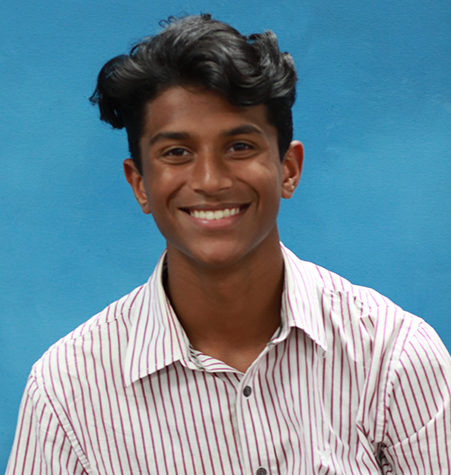 Zachary Waxali, Reporter
I am Zachary Waxali. I am a senior at Clements High School in Sugar Land, Texas. I enjoy playing soccer, especially on the Clements Soccer Team, as well...