College Applications Advice
Hang on for a minute...we're trying to find some more stories you might like.
By the start of the spring semester of senior year, high school students who wish to attend college must complete their applications and its necessities. Colleges and universities bombard students' homes with mail, urging them to apply, and they visit high school campuses in attempt to  persuade undecided students into considering their school. There are many steps and things that students must do to properly complete their college applications.
First, students should research all the universities they wish to attend, collecting information from each one to later compare to the others. It's important to research the percentage of freshman that are accepted into the school's undergraduate program, the school's cost for tuition, the numerous programs one can consider majoring or minoring in, the due dates for applications and financial aid documentation, and the specific prompts and questions for application essays. Once all the information is collected for the student's top ten schools, begin comparing the information of one school to another. Keep in mind, it is also important to understand the school's student life on campus. Students should then narrow their top ten schools to a top five.
Second, students should have five school of which they could see themselves attending. These will be the five schools the student should apply to, beginning with the school with the earliest application deadline. Universities tend to offer some early admission deadlines and some students would rather submit their applications at this time, but they should still begin working on the application with the first deadline. Each school will have an essay that usually needs to be submitted as well. Some schools share the same essay prompt, making it convenient on some occasions and allowing students to turn in the same essay response to multiple schools.
Third, students, at this point, should have their essays completed and should research the specific requirements regarding high school teacher recommendations and counselor recommendations. Students should not rush their counselors and teachers so it is important to not ask for recommendations with little to no time before they have to be sent to schools. Therefore, students should ask their teachers and counselors about two weeks before they wish to submit their applications. It's important to not wait for the last minute because complications can always occur and create challenges that could possibly delay the completion of recommendations.
Fourth, students should complete the paperwork required with the actual application, such as specific forms that are required for staying in a dormitory and other forms that provide universities with students' specific information. The financial aid form and scholarship forms each have their own due dates based on the schools, so students must turn those in before the deadline.
Lastly, students should collect all the necessary items they completed to submit the entirety of their application. Students should not forget to submit their SAT or ACT scores that they received to each university they're applying to. All schools have different ranges for acceptance with scores, but students should strive to earn the best score they can out of 1600 on the SAT the best score out of 36 on the ACT.
Though college acceptance can be difficult and stressful at times, students should work their hardest to complete the applications they wish to. Some majors require other specific but all information can be collected from the universities' websites and each high school has a college advisor who can provide assistance if any is needed.

About the Writer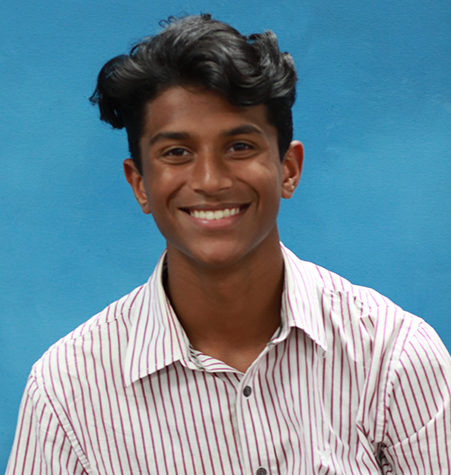 Zachary Waxali, Reporter
I am Zachary Waxali. I am a senior at Clements High School in Sugar Land, Texas. I enjoy playing soccer, especially on the Clements Soccer Team, as well...