The Swim to Regional and State
The swim team competed in Regionals on Feb. 3-4. 
Sophomore Austin Pan had a strong start to the relay race, while Texas A&M commit Logan Brown and Virginia commit Hayden Bellotti followed Pan to provide a clear victory.
"I knew Austin was going to start us off strong, once he was done with his part, I knew what I had to do," Bellotti said.
Following the relay race, junior Kayla Fu broke the regional record in the 50-yard freestyle with an impressive time of 22.82 seconds.
"Honestly, I'm really proud of myself for breaking this record, I knew that by working harder and harder, it would pay off," junior Kayla Fu said.
Hayden Bellotti broke the regional record in the 100-yard butterfly by over one second with a time of 46.83 seconds.
"There was some solid competition in the butterfly, but at the end of the day I love breaking records," Bellotti said.
To finish off the last individual event, Brown broke the regional record in the 100-yard breaststroke with a time of 54.48 seconds.
"I know results like these will keep coming as long as I keep working hard and perfecting my craft," Brown said.
After a successful run at Regionals, the Ranger swimmers headed to the state competition on Feb. 17-18. 
"The support from our friends at school always encourages us and I hope that state will be a success," Bellotti said.
The team started things off with a 200-yard medley relay race and swimmers Logan Brown, Hayden Bellotti, Andrew Chen, and Austin Pan ended up finishing in 4th place in the event.
"We wanted that first place badly, but I wasn't too angry because there was a lot of good competition out there," Bellotti said.
Kayla Fu finished in second place in the 50-yard freestyle while Hayden Bellotti finished in second place. To finish the competition, Logan Brown broke the state record in the 100-yard breaststroke and took home first place. 
"First place always feels good, especially in the state," Brown said.
The Rangers' swim season was successful, bringing home 2 golds, 2 silvers, and 2 bronzes from State.
"This season was really fun, and I hope we can run it back next year," Fu said
Leave a Comment
About the Contributor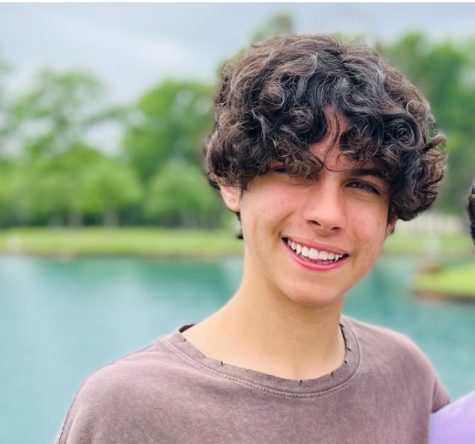 Mario Coronado, Reporter
My name is Mario Coronado, I'm a senior, and this is my first year in the RoundUp. I play on the Clements soccer team, and I love watching movies! My...