Treating the Injuries- Clements Athletic Trainers
The athletic trainers of Clements are some of the most important people on the sidelines during any sports game. Whether it's evaluating injuries, taping ankles, or providing care for any of the players, the athletic trainers have it all covered. Being a trainer requires great communication and evaluation skills, as well as being caring and a hard worker. In this story, we get to look at a few of the trainers' opinions about their important roles. 
"I chose to be an athletic trainer because, one, it looks good on a college application, two, I needed a P.E credit, and three, it sounded fun," said Emily Villa-Montes, a junior who has been an athletic trainer for a few months so far. Her favorite part about being a trainer is "getting together with the new people I've met. I've grown a close bond with them, so yeah I think that's one of my favorite things." Finally, Emily was asked what she wants to be when she grows up, and if it has anything to do with being an athletic trainer. "What I want to be when I grow up is a child psychologist. In a sense, it technically is, because you have to get to know the football players just a little bit and you have to ask them certain questions and yeah." 
"I chose to be an athletic trainer because I love watching and participating in sports. I also love showing school spirit, and one day I want to go into the medical field, possibly orthopedics," said Liana Tosounian, a sophomore who has been an athletic trainer since the beginning of this school year. When asked if she likes being one so far, she responded with a big "Yes!" Liana's favorite thing about being a trainer is "making connections with the other athletic trainers and making new friendships, along with being able to help the athletes in their recovery and training." However, she does wish that she could change one thing. "One thing I wish that we could change about the program would be to have specific athletic trainers on specific days of the week. This way, we do not have to be after school every single day, and we can also focus on our studies." 
The hardest part about being an athletic trainer according to Chelsey Clark is "coming out here every day to practice, especially when it's really hot. On those really hot days, you have to come out here and work and pay attention." Chelsey is a junior who has been an athletic trainer for a year and a half, and her favorite part about being a trainer is "talking to the football players. They're really friendly and respectful." When asked about her career choice for the future, she said, "I might be a professional athletic trainer for the pros, I'm still going over it." 
David Orencia is a freshman whose favorite part about being a trainer is "being able to go to the football games. It helps me get involved in the Clements community, helps me get around, and helps me watch the football games for free as well." David also said that "the hardest part about being a trainer is being able to get around to all the football groups, just like looking over them." When asked about any changes that he wishes were made to the program, he responded with, "Nothing. Everything is good as it is." 
When Grace Djunga was asked why she chose to be an athletic trainer, she said, "I actually got into it because of my brother, and also I just kept doing it because I just really like the environment. It's a really fun environment, to be honest, and also it looks great on college applications. Grace also plays sports, and she wanted to be involved with both the playing and medical aspects of sports. "I think it's the varsity games," she said when asked about her favorite part of being a trainer. She was also asked about her career for the future and if it had anything to do with being an athletic trainer. She said, "I want to be a lawyer actually, it doesn't really have anything to do with it, well kind of, because I just really like helping people, so this is just another way for me to help people." 
One of the most experienced trainers was Queenie Li, a senior who has been an athletic trainer for 3 years. "I chose to be an athletic trainer because I wanted to be involved with my school and have more experience in the medical field," Queenie said. "I really like the trainers I get to work with. Doc and Ms.Nikki, and Ms. Pace this year they were really kind, and it was really fun to work with all the football players and all players all around sports." Queenie was also asked about the hardest part of being a trainer. "Definitely remembering how to wrap ankles, I guess. Sometimes I forget what to do, but most of the time I know what to do." 
"A good athletic trainer is one that's been experienced, had a real good background in their college preps, worked under experienced athletic trainers, also a person that really cares about student-athletes, and they really enjoy sports," said Glen "Doc" Stroech, the head athletic trainer here at Clements. This is his 17th year teaching at Clements, and he has given some advice about athletic training. "The athletic trainers, the student trainers here, this lays a foundation for the medical field," Stroech said. "This is real-time experience, we're the only people in this school, the high school here that see the injury, we treat the injury and rehab the injury in all sports, girls and boys athletics, and so it's a truly rewarding experience and we've had a number of kids go into the medical field, the physical therapy field, and nursing, so being here in Houston with all the medical facilities, it's great experience here." 
Overall, the athletic trainers really enjoy what they do and work hard to provide the best care for all the sports players. Being a trainer isn't an easy job since you need to know how to work well under pressure and in stressful situations. "I think they're doing a great job," said Doc, "This is the hottest year I can remember being at Clements, it's my 17th year, and knock-on-wood we were able to have no heat exhaustion cases, heatstroke cases, and so they've done a quality job." The athletic trainers deserve a lot of recognition for what they do, and they continue to be a vital part of each game. 
Leave a Comment
About the Contributor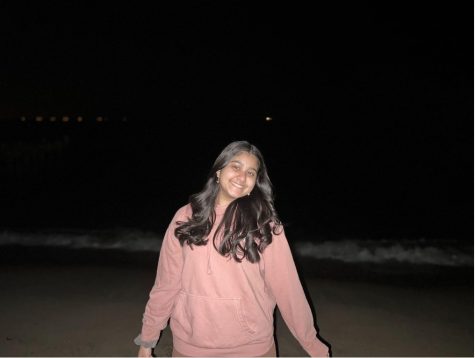 Juhi Godbole, Reporter
Hi, my name is Juhi! I'm a sophomore and this is my second year on The Roundup. I'm originally from Edison, New Jersey, and I lived there for 6 years...