Kicking Off the 2022 Football Season
The 2022 football season starts with the first game of the season against Terry High School on August 24th for Freshmen and Junior Varsity and on August 25th for Varsity.
In 2021, a historical moment was made by going to the playoffs since 2007, and the team is planning a comeback stronger than last year and is ready to fight for a playoff spot this season. 
"Super excited to just compete out there and have fun with my boys, last time ever, and just get some dubs," senior Gabriel Moacyr said.
The football team gained many fresh players after the season. Many wanted to play football for fun, experience, family, and memories.
"The best part for me about football is the brotherhood you get when you join the team and the discipline you have to cultivate," junior Adeife Adedeji said. "You might not want to sleep early or take care of yourself as you should, but when you realize that both the coaches and your teammates are counting on you to do your job, you'll do what you're meant to do without a second thought."
Though the team did not advance to the second round of the playoffs, they did not give up. Since the off-season, the football team has been working and practicing.
"We've been working really hard from off-season and in the summer workouts," senior, Jack Zhang said. "We also work hard every day after school in this really hot weather, so we just come to work every day, get better every day, and that's what we are doing to prepare."
Head coach Robert Darnell said that the goals for him and the team are the same every year.
"You want to finish with the name championship or champion after the end of it, so we've talked about being the Sugar Land Champions, beating every school in Sugar Land," Darnell said. "Talking about being District Champions, we want to be Bi-District Champions, Regional Champions, and hopefully on our way to a State Championship. You want to have the same goals every year as far as what you are striving for and the hype you are trying to get to."
Like every season, there will be obstacles ahead that will test the team and their strength.
"Challenges, I say mostly will be injuries just because of how shallow our depth chart is, but we have been doing a lot of things in the off-season like new workouts to help prevent injuries, so hopefully none of that happens," Refai said.
 With all the challenges that will come their way, senior Jack Zhang believes the team has all the pieces to do better than last year.
"I think we can go back to that playoff spot," Zhang said. "Hopefully contend against a Katy team in the playoffs. And those close games that we had last year, I think we can increase our lead in those games like the George Ranch and Elkins game, I think we can have bigger leads in those games, and I think we can also beat Bush, which is a team we lost to last year. But more importantly, we can be more competitive against the bigger teams in our district like Ridge Point, Travis, and Hightower."
To plan for these games, Darnell makes sure the players are prepared for anything that comes their way.
"Every year after the season we want to assess and evaluate exactly what you did well and what you need to grow on," Darnell said. "We want to try and go to an elite level, we want to take another step forward, so that's what off-season was driven towards. Still finishing games, finishing everything that we wanted to do. Getting strong, big, and fast as we can possibly get, and just continue to work on an elite mindset so that we can hopefully position ourselves in the elite of our district."
Aside from getting physically fit and ready, getting mentally ready for a game is something that players are also focusing on.
"It's all from a week-by-week type thing," Refai said. "It starts off on Monday just focusing on one thing at a time, and whenever game day comes around, I just like to be cool, calm, and collected. Trying not to overthink anything and just play the game of football."
This season will test, challenge, and push players to their best. This season will be filled with skilled players and strong opponents.
"It's going to be a dog fight every single week, and it's going to be who is prepared the most, who's put in the most time, the most effort, and who's really physically and mentally prepared to win each game," Darnell said. "And we feel like that can be us every single week."
Click here for all images
We ask that you please give credit to the photographer when using/sharing photos on social media platforms, thank you.
Photographer: Katelyn Lam
(Instagram: katelyn__lam; Twitter: katelyn__lam613)
Leave a Comment
About the Contributor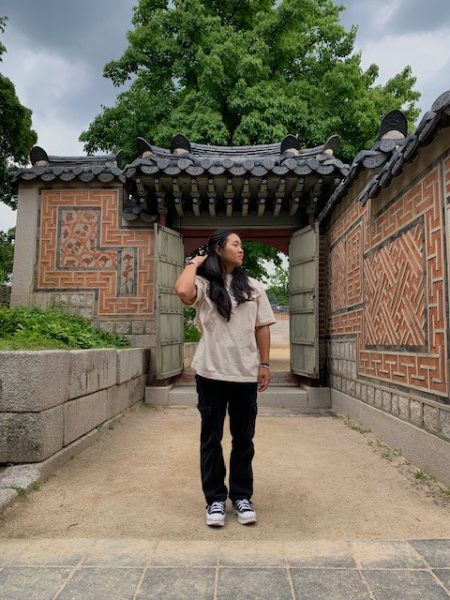 Katelyn Lam, Editor-In-Chief
Hi, my name is Katelyn Lam and I'm a senior. This is my 4th year in journalism news and my 3rd year in the RoundUp. I'm on the varsity girls' golf team...