The Best of Ranger Quotes
Since 2016, the graduating rangers have had of opportunity to create a quote that they would like to be a part of their senior legacy. In celebration of our senior quotes for 2022 let's look back at the best ranger quotes from over the years.
Funniest:
This was nothing like Mean Girls – Helen Bamgbala
It's all fun and games until someone gets a B – Shifan Daruwalla
My English teacher still calls me San Diego. – Santiago Diaz-Arauzo
Best dressed since I came out of the closet – Edward Barret
Life pro tip: Know your limits and always plan ahe – Carter Chu
Math bathroom in 5? – Kyle Wicks
If idiots could fly, this would be an airport – Claire Evans
Don't follow my footsteps, I run into walls – Esha Ghai
Inspirational:
Never let your fear decide your future – OluWaferanmi Ajala
The only limits in life are the ones you make – Emily Burrows
You decide the legacy you leave – Patrick Lai
Don't give up on your vision because others don't see it – Kamran Moussavi
"You only live once but if you do it right, once is enough." – Muhammad Babar
Don't let your struggle become your identity – Breann Bacot
No journey is a waste, just as no life is a waste. – James Purnadi
By why someone believes in the goodness of people – Allison Bernstein
The RoundUp Favorites:
A's before baes – Rabia Farishta
Bears, Beets, Battlestar Galactica – Alexandra Keene
Work hard in silence, let success make the noise – Olivio Palermo
Stop calling me Tia, I'm not your aunt. -Tia Darwich
Yes mother, my hair will be blue in the yearbook – Isobel Hickey
The bent pole in the student lot? Yeah, me. – Allison Lawrence
Geronimo – Alicia Guo
Be kind to others for no reason – Pauline Macaburas
Are we done yet? – Kareena Bhimani
Leave a Comment
About the Contributor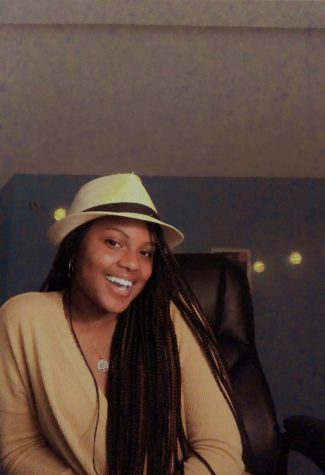 Ireland Blouin, Editor-In-Chief
My name is Ireland Blouin, I am a senior here at Clements, and this is my third year on the roundup. I have a huge passion for journalism and plan to pursue...