Decision Time
College applications are such an important part of senior year for many students. The feeling of finally finishing your applications allows many to feel a sense of relief that the process is over and all they have to do now is wait for the decisions. As January comes to a close and many have completed all their applications, or are wrapping up the last ones, students reflect on the college application process. 
The main takeaway for many seniors is how time-consuming completing the applications is. The application process starts with having to upload all your personal information and any extracurriculars and awards you have. Then there's writing the required essay and some schools might even have writing supplementals on top of the required essay. 
"I thought the process itself wasn't very difficult, but just very timely considering all the information we had to put," said senior Zahra Imam. "You have to go back and find everything you've participated in to log for the application."
The whole application is to show and sell yourself to the college to prove that you're the right fit for their school to accomplish great things. 
"You have to know yourself really well since you're having to sell yourself to a bunch of people who really don't know you," said Imam. "I didn't know what to say about myself since we're taught our whole lives not to brag, but for the admission process we had to."
Throughout the process the emotion that many students were constantly feeling was stress. 
"The most stressful part of the process was making sure my essays were as well written as possible and that I completed each part of the application on time," said senior Georgina Nemri. 
"I was just stressed about hitting the submit button since you know that you'll either be rejected or accepted in the end, but you don't know when you're submitting," said Imam.
Students also felt pressure from others while completing the application process.
"I do think the people around me, the environment I was raised in, and where I go to school in, has definitely had an effect where I feel more pressured to apply to schools which are a little out of my range," said Imam.
The seniors also made sure to give any advice to others who might have to go through this application process soon.
"Definitely expand your horizons to schools because you never know what could happen," said Imam. "The application is also your time to shine so don't hold back. Also just have faith in yourself and know that whatever choice you make will eventually work out for you, so don't worry too much.
Leave a Comment
About the Contributor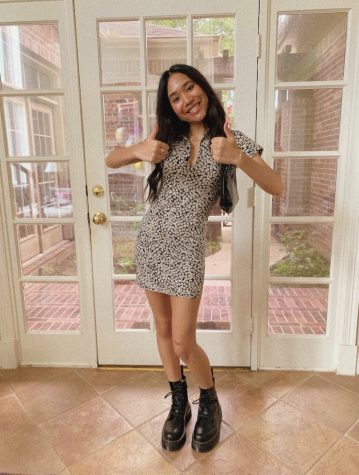 Sofia Lashari, Reporter
Hi, I'm Sofia! I'm a senior this year at Clements and it's my second year in the RoundUp. I love music, reading, writing, and watching movies. I'm...