Girls' Basketball Season Comes to an End
On Feb. 3, the Girls' Basketball season finally came to an end. Their season lasted about three months, starting Nov. 8. The Lady Rangers fought hard, winning seven out of fourteen games. Not only did they dominate on the court, but they made memories that will last them a lifetime. 
"I think the most fun part of our season was actually the pre-season," Maddox Darnell, a sophomore on the varsity team said. We were able to bond at team dinners and shared lots of laughs. We also created great memories going into the season."
Not only did they make great memories throughout the season, but they also were able to bond as a team pre-season. The team developed a strong bond, which would later help them for the upcoming season. 
"The hardest part of our season was starting the season off against the three most challenging opponents: Dulles, George Ranch, and Ridgepoint," Darnell said. 
Their season was not always easy. There were many times where they faced various obstacles. However, they were able to work as a team and overcome them. 
"We experienced days where we would be tired and unmotivated," Larissa Leotaud, a senior on the varsity team said. "There was often a loss of communication and energy. However, as the season progressed, we slowly grew closer as a team and our communication grew stronger.
Although the team faced various challenges, they were able to push through and meet their goals. Not only did they become better at the sport, but they became closer as a team, which in turn helped their performance on the court.
"Overall, our season had its various ups and downs," Leotaud said. Towards the end, we found ourselves enjoying the game and pursuing a better outcome. Although we did not win as many games as we had hoped, I think we can all say that we are happy with the way things ended and it is a season we won't forget."
Leave a Comment
About the Contributor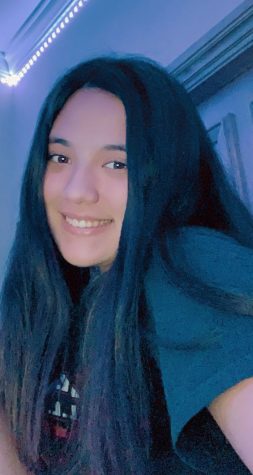 Maya Trevino, Reporter
Hi, I'm Maya Trevino and I'm a sophomore here at Clements High School. This is my first year working on the Roundup, and I'm so excited to be a part...