2020 recap
2020 definitely did not disappoint in the drama department. We started off the year with a beloved basketball legend, Kobe Bryant, and his young daughter, Gianna dying tragically in a helicopter accident. The world was heartbroken by this disaster of a basketball icon and his sweet daughter passing away. In memory of his legacy, the All-Star Game MVP award took a new name, NBA All-Star Game Kobe Bryant MVP Award. The mayhem didn't end there.
As if It couldn't get any worse, covid-19 presented itself. The first covid outbreaks started in China in December of 2019. Quickly, it made its way around the world, and in January of 2020 cases began appearing in the United States. Flashforward to March when everything began closing down and lockdown official began. The pandemic has been with us ever since.
In 2020 the Black Lives Matter movement really got serious after the death of a black man, George Floyd On May 25. He was suffocated by a police officer, and his last words were "I can't breathe" as the police officer choked him eventually killing him. "I can't breathe soon became a phrase used during the BLM protests. The issue of police brutality came to life after the death of Floyd and also the deaths of Breonna Taylor, Jacob Blake, and many others. Many people including celebrities and public favors used their platforms to speak on the subject of police brutality towards people of color.
The chaos of 2020 didn't stop the presidential election. There was intense campaigning from Joe Biden and Donald Trump. There were even socially distant debates between the two candidates and a separate socially distant debate for the vice-presidential candidates, Kamala Harris and Mike Pence. The election was on November 3rd and Joe Biden was announced as the 46 President of the United States and Kamala Harris as not only the first women vice president but also the first women of color as vice president.
This isn't even all of it! 2020 was jammed pack with chaos and mayhem. It took a toll on a lot of people mentally and physically. 2020 was a learning experience for everybody and definitely cannot be forgotten. It had ups and many downs but that's what made it unforgettable. 
"2020 was a weird year because of the coronavirus and the mask regulations. I think the virus has even changed the school a lot, which is weird." Said Lauren Gingles- Junior
Leave a Comment
About the Contributors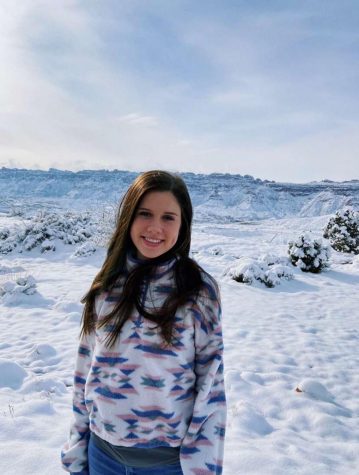 Caroline McKay, Reporter
Hi, I'm Caroline McKay. I'm in 11th grade and I'm a part of the CHS Newspaper. I'm one of the managers of the CHS dance team. I enjoy writing...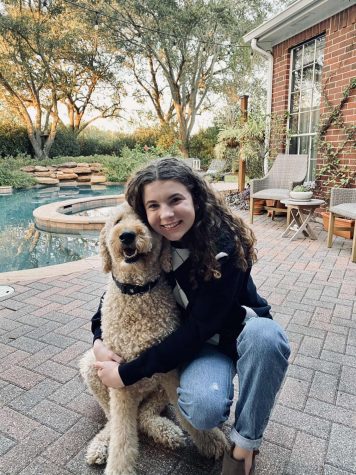 Aislinn McEnaney, Reporter
Hi, I'm Aislinn! I am a junior and this is my second year on the roundup. I am also a manager for the Stars dance team. In my free time, I enjoy hanging...