Theatre Performs the Twelfth Night
On January 21-23, the Clements High School Theatre performed their very own Twelfth Night. Due to the global pandemic, their play was online, sold for $15 a ticket.
 The show was a fast-paced romantic comedy with several interwoven plots of romance, mistaken identities, and practical jokes. After being caught in a shipwreck and becoming separated from her twin brother, Sebastian, Viola disguises herself as a boy called Cesario, and becomes a servant to Duke Orsino.  
"Tickets are on sale now, we worked really hard, some people even for ten hours a day, so please help support us!" 
However, there has also been a lot of work going on behind the scenes. Savannah Farmer, a sophomore at Clements High School, works in hair and makeup as well as video crew along with several other students.  
"I'm in charge of designing plots for hair and makeup for actors to follow for the show. I'm also on video crew," Farmer said. "I set up and take down cameras. I'm also behind the camera live streaming the show for viewers at home who aren't comfortable coming in-person to see the production. I love working on both crews. I've learned so much."
However, this play wasn't easy to produce. Because of the global pandemic, putting on this play wasn't as easy as it normally would be. But this did not stop the Clements Theatre Program from performing. 
"The hardest part of this production was how COVID was affecting everything," Farmer said. "Personally, I'm not allowed to do actors' hair or makeup due to precautions which is usually a big part of my job. But there are also some good things that came out of it. There wasn't a live streaming pre-COVID, but now there is."
Leave a Comment
About the Contributor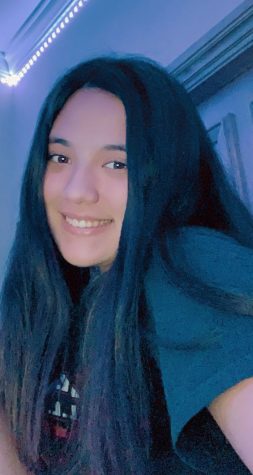 Maya Trevino, Reporter
Hi, I'm Maya Trevino and I'm a sophomore here at Clements High School. This is my first year working on the Roundup, and I'm so excited to be a part...