The Chief on Campus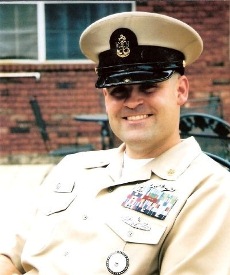 Honor, Courage, and Commitment. These are the Navy core values. The same values that are preached in our NJROTC by instructor, Chief Gorsuch. After 20 years of serving his country in the United States Navy as a Deck Seaman, Signalman, and a Cryptologic Collections Operator, Chief has been shaping the minds of cadets at Clements for eight years now. He changed the dynamic of our unit, taking the drill teams to state for the first time his first year and then every year thereafter. The teams even went to nationals for the first time two years ago. The unit has achieved so much in this time with Chief, but he will always tell you that it is the kids that do the work to succeed in so many areas.
A job in the Navy is a job like no other. Chief is always willing to share his experiences with cadets. I asked him how the skills he has learned from the Navy have helped him in instructing his cadets. 
"Being able to share my Navy experiences with the cadets and relating it to the curriculum creates a more diverse learning environment," Chief said. "I believe it keeps the attention and desire to learn when I can associate funny and sometimes serious stories to the cadets."
When asking cadets about how Chief has impacted them, a few brought up his stories.
"He [Chief Gorsuch] taught me how to be confident in my answers and how to live life with minimal regrets through his stories," junior, Jill Gilmore said.
Classes are lead by students, which allows them to get the experience that will make them great leaders in the future. Cadets are promoted in the unit based on how they put the leadership being taught to them to practice. In showing these qualities in the classroom, Chief hopes to prepare cadets for their lives after high school. 
"I love to watch the cadets develop into positive role models, great citizens in their communities, learn to give, learn to lead, and become successful members of society as they depart Clements," Chief said.
Cadets recognize that Chief wears a lot of different hats. He is there to guide them both inside and outside of the classroom. 
"He [Chief Gorsuch] would be constantly supporting us, telling us that if a counselor is not responding to use then he'll talk to them," junior Kelly Wang said. "He would tell us to not doubt our abilities to lead both in JROTC and in school."
Chief has continued to make an effort to be the person that each one of his cadets can go to with their problems and for guidance.
"I am not only their instructor, I'm their mentor, and even sometimes "parent" in a lot of ways," Chief said. "If you truly give your heart to other people, they will give you theirs. You will create bonds that never break."
If you've ever considered joining NJROTC, talk to the cadets. Ask them what kind of program it is. They'll tell you it's an organization like no other with plenty of opportunities no matter who you are and you are surrounded by people that only want to see you succeed, especially Chief.
"I believe that my style of leadership develops the greatest citizens and the best future leaders for our country," Chief said. "I give everything to them in the hopes they find themselves. I also believe I provide an increased knowledge and feeling of patriotism, personal growth, and character qualities unsurpassed by any other organization. I believe I offer something no one can provide in preparation for college and the challenges of the real world. Nothing on campus can match the mentorship I can provide and the depths of how much I care for the success of my students."
Leave a Comment
About the Contributor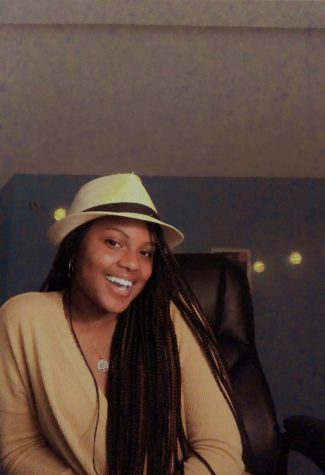 Ireland Blouin, Editor-In-Chief
My name is Ireland Blouin, I am a senior here at Clements, and this is my third year on the roundup. I have a huge passion for journalism and plan to pursue...