Amy Coney Barrett Confirmation
Following the death of Justice Ruth Bader Ginsburg, Amy Coney Barrett was sworn in by Justice Clarence Thomas as a Supreme Court justice at a White House ceremony Monday, Oct. 26. The Senate has voted 52-48 to confirm Judge Amy Coney Barrett to the Supreme Court, just about a week before Election Day and 30 days after she was nominated by President Trump to fill the seat of the late Justice Ruth Bader Ginsburg.
This confirmation comes after Barrett's hearing with the Senate Judiciary Committee that lasted three days. All three days straight, democrats and republicans stayed consistent on their approach to questioning Barrett. The topics of the Affordable Care Act, abortion, LGBTQ+ rights, and the competence of the president came up multiple times throughout the hearing. Democrats drilled Barrett about the statement by the president that he would only put a justice that would shoot down the Affordable Care Act on the Supreme Court. Democrats were also concerned about her stance on abortion considering her religious background. In 2017 Barrett was asked about a 1998 Notre Dame Law School article in which she referred to abortion as "always immoral." In response, Barrett explained that she and her co-author were recounting "the Catholic Church's teaching that "abortion . . . is always immoral." She added, "If I am confirmed, my views on this or any other question will have no bearing on the discharge of my duties as a judge." Her Catholic upbringing also prompted the questioning of how she would approach the rights of LGBTQ+ citizens. 
In between the examples of families that would be greatly negatively impacted if the court were to overturn the Affordable Care Act and questions about whether Barrett would be able to separate her own values from the best decision for the American people, republicans stayed consistent on praising Barrett. They argued that Barretts extended experience in the justice system and education at Notre Dame made her fit for the position. They also tried to get the democrats to empathize with the mother of seven that has managed to make a very successful career for herself.
Although there was a dispute over the nomination of this specific justice, it seemed that the overall problem was in the manner that Republicans were trying to have Barrett appointed. Due to the pandemic that is greatly impacting the nation, early voting and voting by mail has seen it's highest numbers in American history. By the time of the confirmation, more than 50 million Americans had already cast their votes in the 2020 Presidential Election. Democrats argued that the outcome of the election should determine who takes the seat on the Supreme Court previously occupied by Ruth Bader Ginsburg.
Leave a Comment
About the Writer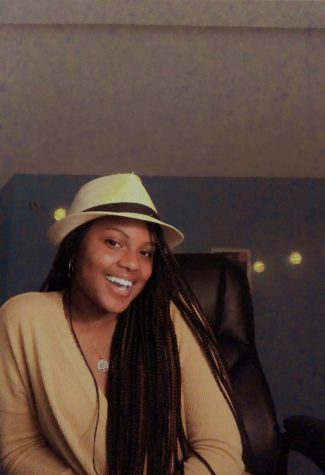 Ireland Blouin, Editor-In-Chief
My name is Ireland Blouin, I am a senior here at Clements, and this is my third year on the roundup. I have a huge passion for journalism and plan to pursue...