Oct. 7 Vice Presidential Debate
The Wednesday, Oct. 7 vice-presidential debate was a welcome respite from the chaos of the first (and potentially only) presidential debate. Both Democratic VP candidate Senator Kamala Harris (D-CA) and Republican VP incumbent Mike Pence were tame compared to the antics of Democratic presidential candidate Joe Biden and Republican presidential incumbent Donald Trump, as there were fewer interruptions, violations of the debate clock, and name-calling. This could be attributed to Pence's signature composure and Harris' previous career as a prosecutor.
Notable events during the plexiglass-divided debate included a fly that stayed on Pence's hair for two minutes (reminiscent of a fly that had landed on Hillary Clinton's face during the 2016 presidential debates, leading to speculation that the fly was a harbinger for losing the election) and discussion of COVID-19 planning and racial justice protests, and Pence congratulating Harris on her historic nomination as the first Black woman on a presidential party ticket.
While neither Pence nor Harris answered moderator and USA Today Washington Bureau Chief Susan Page's questions, especially about the Rose Garden superspreader event and succession plans for Trump and Biden, there was impassioned discussion. Harris declared that Trump and Pence had no plan while Pence countered that Biden's plan only involved actions that were already being taken. Harris accused Pence of politicizing the vaccine, and Pence merely expressed sympathy for COVID-19 victims. Harris spoke proudly of joining the recent social justice protests, while Pence said that those protests (against racism and police brutality) were an affront to law enforcement. There was also a discussion of Amy Coney Barrett's controversial pending confirmation to the Supreme Court. Pence repeatedly warned voters of potential court-packing if Coney Barrett wasn't confirmed prior to the election. As noted by the Associated Press, Harris did not mention that the current court makeup was caused by the Republican-led Senate's refusal to consider Merrick Garland, an Obama nominee, in the months before the 2016 election. Instead, Harris spoke of late president Abraham Lincoln, who refused to make a SCOTUS nomination in the month before his reelection, noted that Trump's judicial appointees have largely been white, and referenced polling that suggests that voters would rather have the seat filled after the election.
Conservative commentators have expressed their opinion that Pence's even temperament led to his victory in the debate against a "smug" Harris, while liberal commentators believe that Harris won the debate by countering expectations of hostility and holding her own. It will come down to the ballot box on Nov. 3 to determine who truly won. 
Leave a Comment
About the Writer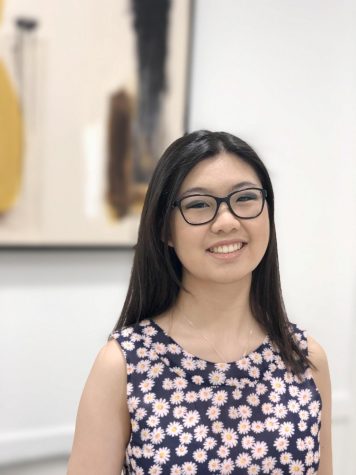 Jacqueline Chin, Reporter
Hi! My name's Jacqueline Chin and I'm a senior at Clements. I'm a competitor in academic UIL and the president of Quiz Bowl, as well as a prose reader...