Presidential COVID-19 Diagnosis and First Lady Tapes
President and First Lady Trump announced last Friday that they tested positive for COVID-19 following the first presidential debate. It has since been revealed that President Trump tested  before the debate, following a superspreader event in the White House Rose Garden. It is believe that the Trumps and other high-ranking White House officials contracted the virus from advisor Hope Hicks. President Trump, who has multiple risk factors for COVID-19, including moderate heart disease, spent three nights at the Walter Reed Medical Center and was discharged on Monday evening. Public reaction was mixed, with some rejoicing at his diagnosis and making comparisons to late British PM Margaret Thatcher's stroke, as well as expressing sentiments of his diagnosis being akin to chickens coming home to roost following President Trump's handling of the pandemic. 
At the medical center, Trump received supplemental oxygen and numerous medications, including an experimental antibody combination from Regeneron, the experimental drug Remdesivir, and the standard corticosteroid dexamethasone. The use of dexamethasone in President Trump's treatment has raised public concerns, as the drug is generally recommended for use only in serious cases. Its standard usage is due to its status as a steroid, which has the potential to limit immune response. The president's doctors claim that they are using the drug out of an abundance of caution. However, not only is it concerning that President Trump was treated with a drug generally reserved for extremely serious cases, but also dexamethasone has side effects, including mobility issues, irritability, mood changes, and depression, that would possibly make the president unfit to serve. The president's medical team has appeared on television news networks and has admitted to downplaying the president's condition in order to reassure the president and the people. 
Through his Twitter account, the president has repeatedly stressed that he "feels great" and people shouldn't let COVID-19 "dominate [their lives]." As of October 7, there have been almost 212 thousand deaths from COVID-19 in the United States alone, according to data from Johns Hopkins University.
On Friday, after President Trump announced his and the First Lady's COVID-19 diagnosis, audio recordings from the summer of 2018 were revealed by the First Lady's former adviser Stephanie Winston Wolkoff on CNN. Winston Wolkoff, who left the White House after conflict stemming from inauguration finance issues, recently published a book, Melania and Me, detailing her relationship with the First Lady. The audio recordings, which included Trump making disparaging comments about immigration issues and her responsibility to decorate the White House for Christmas, were used to underscore Trump's complicity in and support for her husband's administration.
Leave a Comment
About the Writer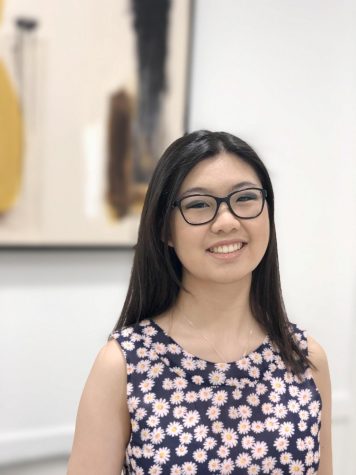 Jacqueline Chin, Reporter
Hi! My name's Jacqueline Chin and I'm a senior at Clements. I'm a competitor in academic UIL and the president of Quiz Bowl, as well as a prose reader...