Remembering Justice Ruth Bader Ginsburg
United States Supreme Court Justice, Ruth Bader Ginsburg has passed away this past Friday due to complications with metastatic pancreas cancer at the age of 87. 
Ginsburg, born Joan Ruth Bader on March 15, 1933, in Brooklyn, New York, served 27 years in the Supreme Court after being appointed by Bill Clinton in 1993. She was the second woman to ever have a seat on the US Supreme Court. She attended Harvard Law, Cornell University, and Colombia Law School. She was considered part of the Supreme Court's moderate-liberal bloc presenting a strong voice in favor of gender equality, the rights of workers, and the separation of church and state. Her long list of achievements includes launching the American Civil Liberties Union (ACLU) Women's Rights Project, which with the support of community outreach, advocacy, and public education, "empowers poor women, women of color, and immigrant women who have been subject to gender bias and who face pervasive barriers to equality." Says the official ACLU website.
Ginsburg had an array of personal struggles of which she had to overcome in order to achieve all that she did. Her husband was diagnosed with testicular cancer in 1956, during her first year of law school. She took on the challenge of caring for her sick husband while also keeping up with her own studies in law school. She later added motherhood to her list of duties. At Harvard, Ginsburg endured the challenges of a male-dominated school where she was one of nine females in her 500-person class. She faced gender-based discrimination from just about everyone there for taking the spot of a man at Harvard Law. Later she struggled with her own health issues, being diagnosed with more than one cancer. She stayed in and out of hospitals for about two decades while still doing her work on the Supreme court. 
Up until her final days, Ruth Bader Ginsburg served the American people as she had sworn to. Her legacy and all that she has accomplished will be remembered in the history books. She is survived by her two children, Jane C. Ginsburg, James Steven Ginsburg.
Leave a Comment
About the Writer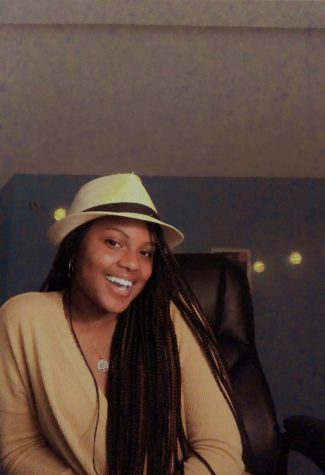 Ireland Blouin, Editor-In-Chief
My name is Ireland Blouin, I am a senior here at Clements, and this is my third year on the roundup. I have a huge passion for journalism and plan to pursue...