2020 Presidential Election
The presidential election is right around the corner, although some aren't planning on voting this year, those who are should expect a new voting experience due to Covid-19. Election Day is on Tuesday, Nov. 3, voting by mail is available this year and the deadline to register is Monday, Oct. 5. For those planning on voting in person, the deadline is also Monday, Oct. 5.
The presidential candidate for the republican party is President Donald Trump and Vice President Mike Pence. He's running for his second term as President of the United States. Before running for office he was viewed as a businessman for his ownerships of various companies, most known for his work in real estate. On the opposing side for the democratic party is Joe Biden and senator Kamala Harris. Before running for office this year he worked alongside the 44th president, Barack Obama as his vice president for both terms. 
Biden and Trump have very different views on the global pandemic and how to treat it. According to Biden's official website, he thinks we should be taking precautions and doing what it takes to prevent the spread of Covid-19.
 "Biden believes we must spend whatever it takes, without delay, to meet public health needs and deal with the mounting economic consequences." 
 Joe Biden thinks the federal government should be aggressive in the protection of small businesses during this economic downfall. Biden's idea for curing the country of COVID-19 is by providing a well-suited first responder system and health system is important for not only COVID-19 prevention but for any other future pandemics like it.
Trump has a very different take on how to prevent the spread of COVID-19. 
On March 19 in an interview with Woodward, he said, "I wanted to always play it down, I still like playing it down, because I don't want to create a panic." 
Trump has voiced his concern for the American economy and throughout corona has been working towards being able to go back to "normal".
 Unlike Biden Trump has said, "If we stopped testing right now, we'd have very few cases, if any." Both electoral candidates have very different approaches to dismantling the virus. 
Although not everyone is voting it's important to take into consideration both nominees and what they hope to achieve if elected. It's important to stay educated on how our country is going to run under the elected leaders. John F Kennedy once said, "'The ignorance of one voter in a democracy impairs the security of all."
Leave a Comment
About the Writers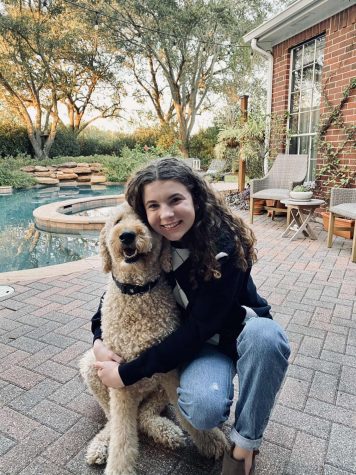 Aislinn McEnaney, Reporter
Hi, I'm Aislinn! I am a junior and this is my second year on the roundup. I am also a manager for the Stars dance team. In my free time, I enjoy hanging...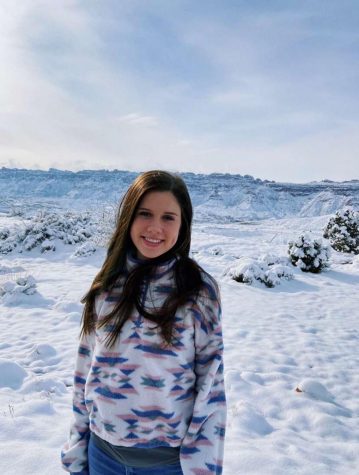 Caroline McKay, Reporter
Hi, I'm Caroline McKay. I'm in 11th grade and I'm a part of the CHS Newspaper. I'm one of the managers of the CHS dance team. I enjoy writing...