How to Apply to College
Seniors, ever felt overwhelmed by college applications? Don't worry, the Clements Roundup here to help. Here's a quick checklist of things you should do.
If you haven't taken it already, think about taking a standardized test like the SAT or ACT. While many schools are test-optional, it can never hurt to have a score that can show colleges just how much you know. Be sure to sign up as quickly as you can – Clements has run out of seats for the September Administration. If you're taking the SAT, be sure to practice on Khan Academy and read the College Board study guide. The study guide, which is

here

, has all of the material inside of the "Big Blue Book" online except for the tests, which are on Khan Academy.

Write up a college list, and include all the dates and deadlines. This is vital to keep yourself on track.

Start thinking about scholarships – look up scholarships that you'd qualify for and make notes of the requirements and deadlines. Some good scholarship finders are

here

,

here

,

here

, and

here

.

Write down all of your achievements and activities over the past four years- this will help you in the next step.

Make accounts with the Common Application and Apply Texas. Link your Common Application account to Naviance so you can request your recommenders.

If you're planning on applying for federal student aid, make sure to fill out the Free Application for Federal Student Aid, or FAFSA,

here

.

Think about which teachers you want to be your recommenders, and contact them as soon as possible. Once they've confirmed they're willing to write you a recommendation letter, request one through Naviance. Make sure you send them a copy of your resume. Many Apply Texas schools don't want recommendation letters, so make sure that the schools you're applying to want them.

Fill out your applications. You're going to want to write your essay(s) as soon as possible so you have as much time to edit as possible. Also, remember to request only the amount of transcripts you need. Remember, most early action deadlines are in November and most regular decisions are in January. You don't want to rush your applications for college and scholarships, so be sure to keep track of time.

Watch the acceptances roll in! As an accomplished Clements senior, you've got great things ahead of you. Good luck!
About the Writer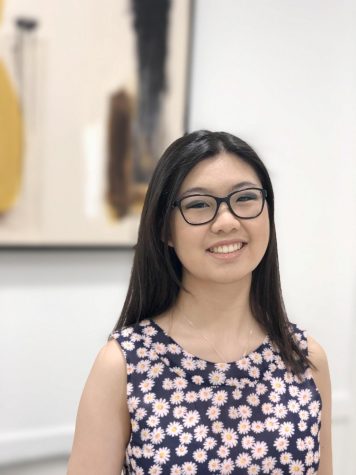 Jacqueline Chin, Reporter
Hi! My name's Jacqueline Chin and I'm a senior at Clements. I'm a competitor in academic UIL and the president of Quiz Bowl, as well as a prose reader...