Social Justice on The Streets
Following the killings of Ahmaud Arberry, Breonna Taylor, and George Floyd; Americans have taken their right to protest to a whole new level. Ahmaud Arberry was killed in Brunswick, Georgia by Travis Michael and his father Gregory after being pursued by them while jogging on February 23, 2020. Breonna Taylor was fatally shot by Louisville Metro Police Department officers Jonathan Mattingly, Brett Hankison, and Myles Cosgrove on March 13, 2020. The last strike came on May 25, 2020, when George Floyd was killed in Minneapolis, Minnesota, during an arrest for allegedly using a counterfeit bill. The next few weeks, protests and riots erupted in America and eventually all across the world. 
The Black Lives Matter movement -founded in 2013- has continued to battle against the lack of accountability in police departments all across America. The recent events have been the largest social justice illustration this nation has seen in a long time. Even amidst a pandemic, people went out on the streets in late May, and although the protests have slowed down since then, the conversation and information to stop ignorance on the topic have continued to spread. Political tensions and the trials that America is currently facing may have combined to cause some ill-willed protesting, but the fact of the matter is that 95% of the protests remained peaceful.
This generation that we high schoolers are a part of continues to voice the need for change more than any other generation that we have seen before. Many students have taken to the streets as well to protest against the things we see in this country and those who couldn't have gone to the place we all know best, social media. The movement continues to be preached by those who stand firmly behind it as it becomes clear that it is still needed in the recent case of Jacob Blake, who was shot seven times by Kenosha police. Unlike these other cases, Blake lived through this unfortunate event but remains in critical condition.
Leave a Comment
About the Contributor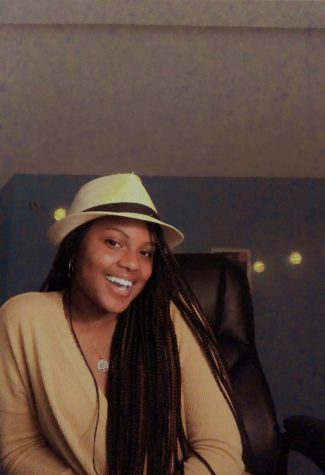 Ireland Blouin, Editor-In-Chief
My name is Ireland Blouin, I am a senior here at Clements, and this is my third year on the roundup. I have a huge passion for journalism and plan to pursue...