Cupid's Day
High school relationships are often described as inconsistent, immature, and some would even say they are pointless. That doesn't stop some students at Clements High School from buddying up. There is a special day coming up to celebrate the ones you love. Valentine's Day is right around the corner. Some are rushing to find their very own Valentine, others are okay spending the holiday with themselves. Like every year, Valentines Day will take place on February 14, This particular Valentines Day falls on a Friday we have off of school!
Those who are content with spending the holiday alone are partaking in their own Valentine's day activities that conveniently don't require a valentine! One of which is freshmen Olivia Willis. "Although I don't have a boo this valentines day it's not going to stop me from doing my own thing. I plan to exchange gifts with my friends, and treat this day as more of a Galentines Day." said Willis. 
Not everyone is as thrilled as Olivia with being single on this day. "Sure, I'm sad i don't have a boyfriend on Valentines Day. Not just becuase i'm not getting presents, it's more the fact that my parents actually met in high school and holidays like this one remind me that I'm already behind." said sophomore Emily Poche. Her plans for Valentines Day differ from people like Olivia. "Honestly I plan to completely ignore the holiday, and take time for myself. " said Poche. 
Plans differ for those who are taken this Valentines Day. "My boyfriend and I are doing long distance this year, but I plan to drive to his college and visit him." Said senior Maria Maldonado. Just becuase some couples plan to celebrate in one way, other couples may take a different approach and celebrate in a different way. " I plan to spend this day with my girlfriend, and keep it casual." said sophomore Ellena Ledesma. Although Ellena is celebrating the holiday in a laid back fashion she mentioned that she's very excited  to be able to see her girlfriends on Valentines Day. 
This Valentine's Day can celebrate both young love and self love. Valentines Day is not only about receiving gifts from a significant other, but showing your appreciation for loved ones. Valentine's Day means different things for different people, whether it is celebrated in a casual way, a serious way, or not at all. That's okay!
Leave a Comment
About the Writers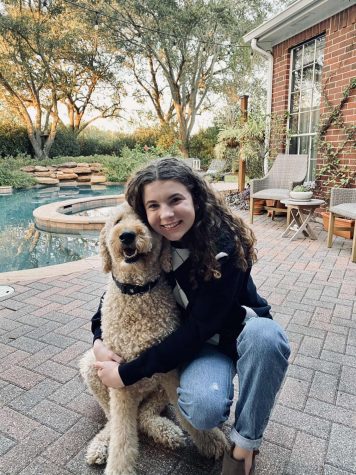 Aislinn McEnaney, Reporter
Hi, I'm Aislinn! I am a junior and this is my second year on the roundup. I am also a manager for the Stars dance team. In my free time, I enjoy hanging...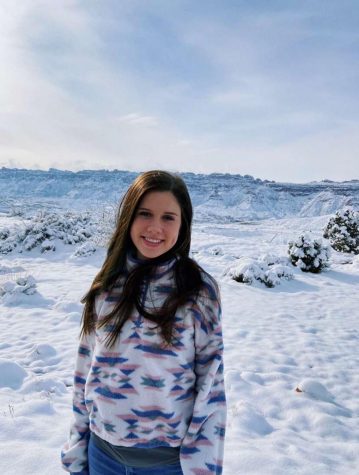 Caroline McKay, Reporter
Hi, I'm Caroline McKay. I'm in 11th grade and I'm a part of the CHS Newspaper. I'm one of the managers of the CHS dance team. I enjoy writing...