The Life of John Richard Furlow
John Richard Furlow was born in Freer, Texas on March 18, 1955. He died in Sugar Land, Texas on January 2, 2020, at age 64, after dealing with several health issues. John attended Premont High School where as a Premont Cowboy he starred on the tennis and basketball teams, while also playing the trombone in the Cowboy Marching Band. John was listed in the 1973 Who's Who Among High School Seniors and was named as an Outstanding Teenager of America that same year. After high school, John attended Texas A&I University in Kingsville where he played on the tennis team and later worked as a graduate assistant coach for two years. He also served in the Premont Voluntary Fire Department that was established in 1952 and still serves the local community. John entered the teaching profession in 1980 at Alice High School where he taught social studies and coached tennis. John moved to Sugar Land in 1983 to join the first faculty at Clements High School. He taught social studies, health, and was the school's only head tennis coach for 37 years. During that time, Coach Furlow's tennis teams earned 32 district championships and two regional championships. Thirty-six individual tennis players advanced to the state tournament and four won state championships. Overall, John led Clements tennis to the state tournament 17 times. John was selected as the Texas Tennis Coach of the Year in 1994 and 2015. He received the 2018 Brandon Clark Courage Award presented by the Texas Tennis Coaches Association. John was named Clements High School Teacher of the YEar in 1993. John was the last of the "Original Rangers" to teach at Clements. He was extremely proud of that fact. His life was inseparable from Clements. John was the most dedicated Clements Ranger to walk the campus. He did it all: teacher, head tennis coach, football game videographer, "marquee man," Ranger Camp director, lunch duty and "Sparkle" coordinator, bus driver, faculty party planner, "Furlow Awards" presenter, friend, confidant, and mentor to thousands of students and colleagues. John was supremely happy to take on his recent role as a part-time employee while continuing to serve as a head tennis coach. While his daily routines at school changed this year, his commitment to Clements never waned. John was predeceased by his parents Joyce Annie Cook Furlow and Billy Joe Furlow. He is survived by his sister Annalee Furlow Harvey, her husband Doug, along with thousands of former students, colleagues, and friends. As John loved to say, 'Once a Ranger, Always a Ranger!" He will live forever in our hearts. Please see the Clements website in the coming weeks for information about how to donate to the John Furlow tennis Scholarship Fund.
Obituary provided by Principal David Yaffie
Leave a Comment
About the Contributor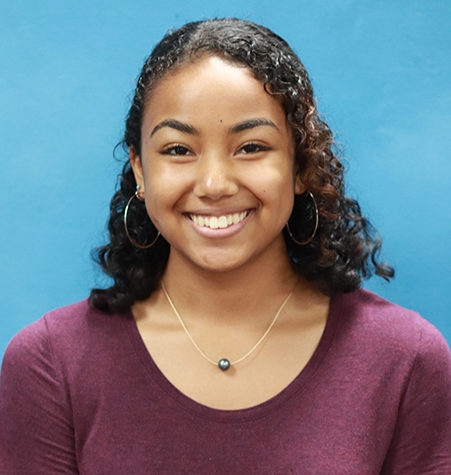 Leila Stewart, Co-editor in Chief
My name is Leila Stewart and I am a junior. I coach elementary girls volleyball, I'm the Vice President of ASA, and the co-editor of the Roundup. This...