Thanksgiving Recipes
As Thanksgiving Break approaches, there is a lot of excitement around the halls. Thanksgiving is a day where families sit down and have a magnificent feast, but that doesn't come without a little bit of work first! If you're unsure what dishes to have at your Thanksgiving dinner table, here are a few recipes that make for a delicious meal! (Recipes found on the Food Network Website, for more ideas go to https://www.foodnetwork.com/thanksgiving/thanksgiving-sides/thanksgiving-side-dish-recipes)
Recipe 1: Parker House Rolls
Ingredients:
1 1/2 cups milk
1 stick unsalted butter, cut into pieces, plus more for brushing
1/2 cup sugar
1 package active dry yeast
1/2 cup warm water
3 large eggs, lightly beaten
1 1/2 teaspoons salt
6 cups all-purpose flour
Directions:
Place milk in a small saucepan and bring to a simmer. Remove from the heat, stir in the butter and sugar and let cool. Dissolve yeast in warm water and let sit until foamy. Combine milk mixture, eggs, yeast, salt, and 1/2 of the flour in a mixer with the dough attachment and mix until smooth. Add the remaining flour, 1/2 cup at a time, and stir until a smooth ball forms.
Remove from the bowl and knead by hand on a floured surface for about 5 minutes. Place in greased bowl, cover, and let rise in a warm place until doubled in bulk, about 60 to 70 minutes. On a floured surface, punch down the dough and shape into desired shapes. Place on a parchment paper-lined baking sheet. Cover again and let rise until doubled, about 30 to 40 minutes.
Preheat the oven 350 degrees F.
Bake for about 20 minutes or until golden brown. Remove from the oven and brush with melted butter before serving.
Recipe 2: Creamy Mashed Potatoes
Ingredients:
5 pounds Yukon gold or russet potatoes
1 1/2 sticks softened butter, plus more for baking
1 1/2 (8-ounce) packages cream cheese, softened
1/2 cup half-and-half
1/2 cup cream
Salt and freshly ground black pepper
Milk, if needed, for thinning
Directions:
Preheat the oven to 350 degrees F.
Peel the potatoes and rinse them in cold water. Chop the potatoes in fourths. Place the potatoes into a large pot and cover with water. Bring to a boil and cook until fork tender, 20 to 25 minutes.
Drain the potatoes, and then return them to the pan. With the burner on low heat, mash the potatoes with a potato masher; the more steam that's released while you mash, the better. Mash for about 5 minutes. Turn off the burner.
Add the butter, cream cheese, half-and-half, and seasonings. Stir to combine, and if the mixture needs thinning, add milk. Check the seasonings, adding salt and pepper, to taste.
Pour the mashed potatoes into a large casserole pan. Dot the surface with butter. Cover with foil and bake in the oven for 15 minutes. Remove the foil and continue baking for 10 more minutes. Serve immediately.
Recipe 3: Sweet Potato Casserole
Ingredients:
Filling:
1/2 stick (4 tablespoons) unsalted butter, melted, plus more for buttering the baking dish
3 to 4 large sweet potatoes (about 1 3/4 pounds), peeled and cubed
1/2 cup milk
1/4 cup brown sugar, packed
1 teaspoon pure vanilla extract
1/2 teaspoon kosher salt
2 large eggs
Topping:
1/2 cup all-purpose flour
1/2 cup brown sugar, packed
1/2 stick (4 tablespoons) unsalted butter, melted
1/4 teaspoon kosher salt
3/4 cup chopped pecans
Directions:
For the sweet potatoes: Add 1 3/4 pounds peeled and cubed sweet potatoes to a large pot of salted water. Bring to a boil over high heat, then lower the heat to a simmer and cook until the potatoes are very tender, 15 to 20 minutes. Drain and cool. Mash the sweet potatoes.
For the filling: Preheat the oven to 350 degrees F. Butter a 2-quart baking dish.
Whisk together the butter, mashed sweet potatoes, milk, brown sugar, vanilla, salt and eggs in a large bowl. Transfer to the prepared baking dish.
For the topping: Combine the flour, brown sugar, butter and salt in a medium bowl until moist and the mixture clumps together. Stir in the pecans. Spread the mixture over the top of the sweet potatoes in an even layer. Bake until mostly set in the center and golden on top, 25 to 30 minutes. Serve hot.
Have an amazing Thanksgiving Rangers, and enjoy the break!
About the Writers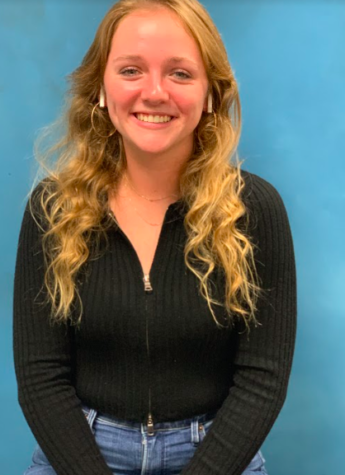 Ginger Williams, Co-Editor in Chief
My name is Ginger Williams, and I am a senior here at Clements. This is my second year as Co-Editor of the newspaper, and it's become an important part...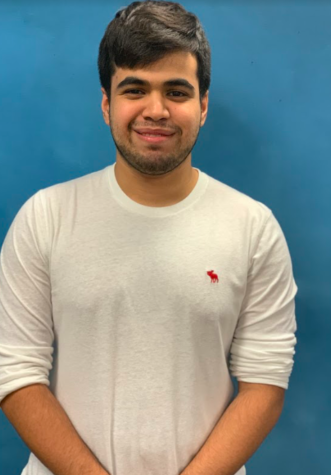 Jose Ibarra, Reporter
My name is Jose Ibarra, and I am 17 years old. I was born in Venezuela, and I lived there for 13 years.  When moved to the United States, I had four months...