First Basketball Game
Basketball season has officially started. To kick of the season the Rangers played a game against Katy High School last Tuesday. 
It was a close game and they came short at the end only losing by four points, 30-34. 
Juniors Myles Wilburn and Pj Ugochukwu lead the team in points throughout the night. The boys say they are happy with the way they played but they thought they could do better. 
"It went well we didn't perform to the best of our ability but we look forward to making improvements going forward into the season," said John Perry.
They have a clear picture of what they hope for the future. 
"We have to improve on keeping our turnover numbers down and grabbing more offensive rebounds to get second-chance points," said John Perry.
Despite the improvements needed, they said they were excited for their first game and what's to come. John said his favorite part was "the excitement that came with it". "There was a good student section that gave us energy throughout the game and getting to play with our brothers felt good."
Wilburn and Ugochukwu said they have been practicing really hard throughout the year and have seen many improvements since last year. 
"I think we have a great chance of making the playoffs if we all play our hardest,"  "I believe we have improved since last year and that we will continue to improve," said Wilburn.
Leave a Comment
About the Contributor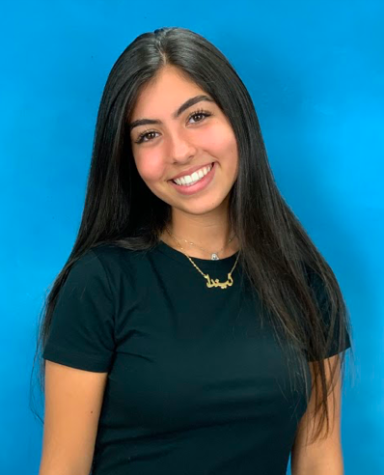 Linda Refai, Reporter
My name is Linda Refai. I'm a junior at Clements high school. I like to hang out with my friends and watch movies.