Jobs for Teens
Hang on for a minute...we're trying to find some more stories you might like.
There is always something new that you want, whether it be the new iPhone or just some spending money for when you go out with your friends. If you don't get an allowance (or if you don't get as much as you want), a good way to get some money is by getting a job. It is a great way to gain financial independence and the freedom you crave. 
The Job Search
Looking may seem daunting,  but there are many resources to help you look around, such as job sites like Indeed or simply going into a store to ask if there are any positions available. Ensure to revise and review your resume before applying. It's important to add every job to your resume as well as community service; it helps provide more information for your employer when it comes to skills to see if you're qualified for the job. 
What to Consider
Try looking for a job that may fit well with your personality. Are you a more laid back person? Try looking for a position as a babysitter or at a library. Do you like to work at a fast pace? Look for a job at a restaurant. Once you find a job that you are interested in, be sure to look at the responsibilities that position requires. As a teen, you already have a lot on your plate when it comes to school and homework. Find a job that fits well with you and your schedule and won't be much of a distraction. Consider the pay, as well. 
The Interview 
It is recommended that you do your research on the store/company you are applying to. The employer may ask what you know about their company and other questions such as why you would like to work there. You can find basic interview questions online to help you practice what to say. They will ask you about yourself the majority of the time with questions such as:
What are your biggest weaknesses/strengths? 

Tell me how you think other people would describe you. 

What do you like to do outside of work? 
Always be prepared with unexpected questions, but know what not to answer. Some employers may ask illegal interview questions that involve religion, sex/gender identity and race. These questions can result in charges in discrimination, so be aware! 
Other than that, come early and look presentable! Arriving early shows your employer that you are interested in the job. The formality of your attire depends on the position you're interviewing for, but the common attire is business casual. Women should wear a skirt or dress slacks, blouse and closed-toed shoes. Men should wear dress slacks, a button-down shirt, dark socks and dress shoes. 
When You Get the Job 
The first day can be the best or the worst. It can be stressful learning new skills, but come ready to learn and meet new people. Don't be afraid to ask questions when you don't understand something or don't know how to do something- someone will always be there to help you. Don't get discouraged! After all, it is a learning experience. All the things you learn will help you look for more jobs in the future, as well as helping you figure out what you like to do. Have fun and good luck!
About the Writer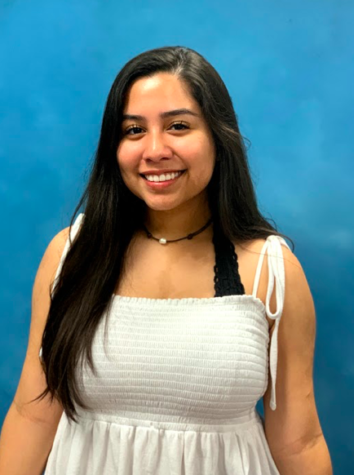 Melanie Martinez, Reporter
Hi, my name is Melanie Martinez and I am a senior at Clements High School. I am involved in
our school's Student Council as well as our school's newspaper....