Spirit Week Character Day "Guess Who?"
With the homecoming dance coming up in just a short three days, students are thriving in school spirit. Wednesday, September 25 was character day, and there were tons of different people (and things) roaming the halls. The constant question was asked, "Who are you?" So, with this collection of outfits and hints, maybe you can answer that question for yourself! (The answers are given at the bottom of this page.)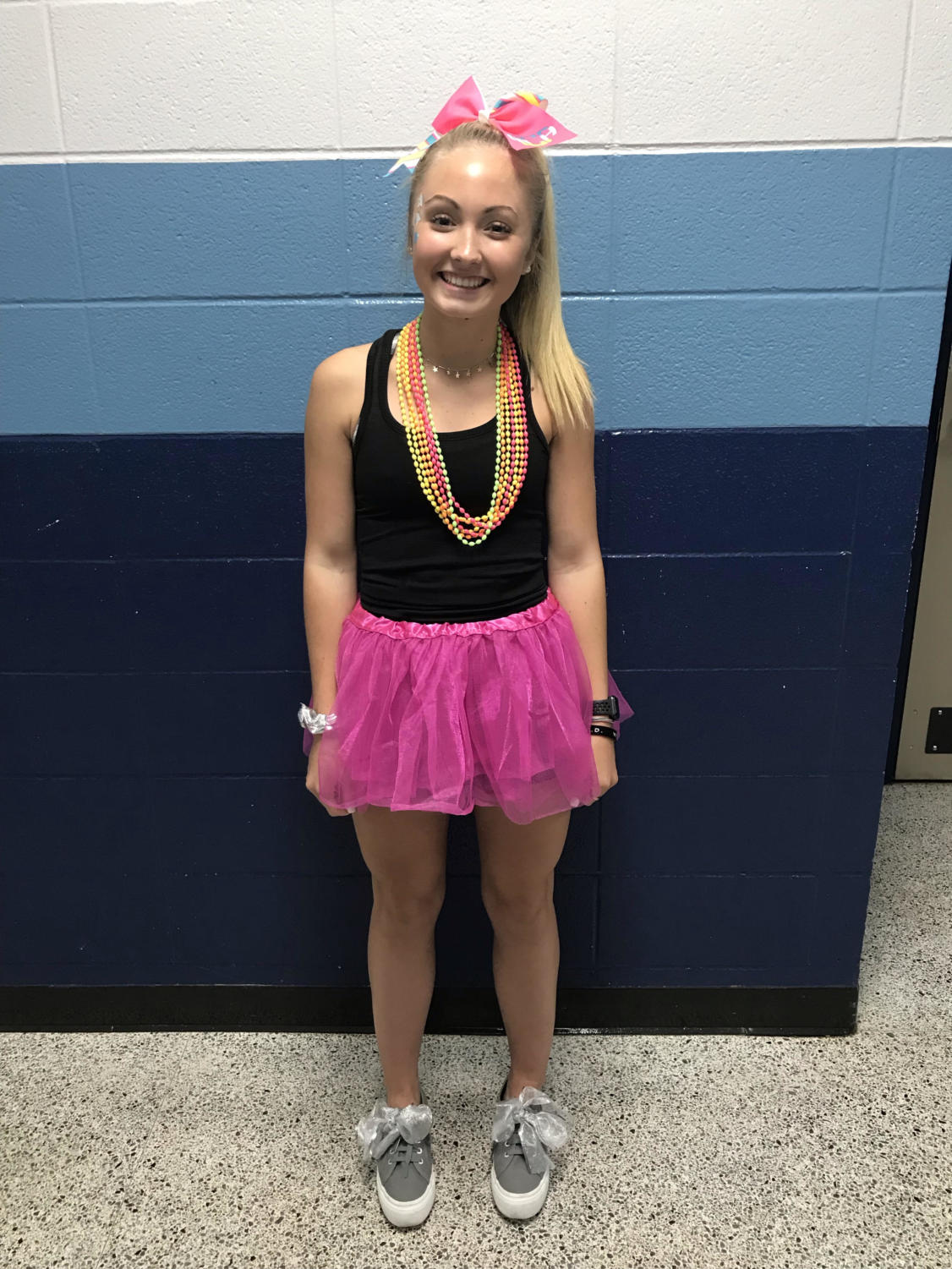 #1: Junior Emma Whitehed
I always have a star on my face.
I wear a big bow.
I am a dancer.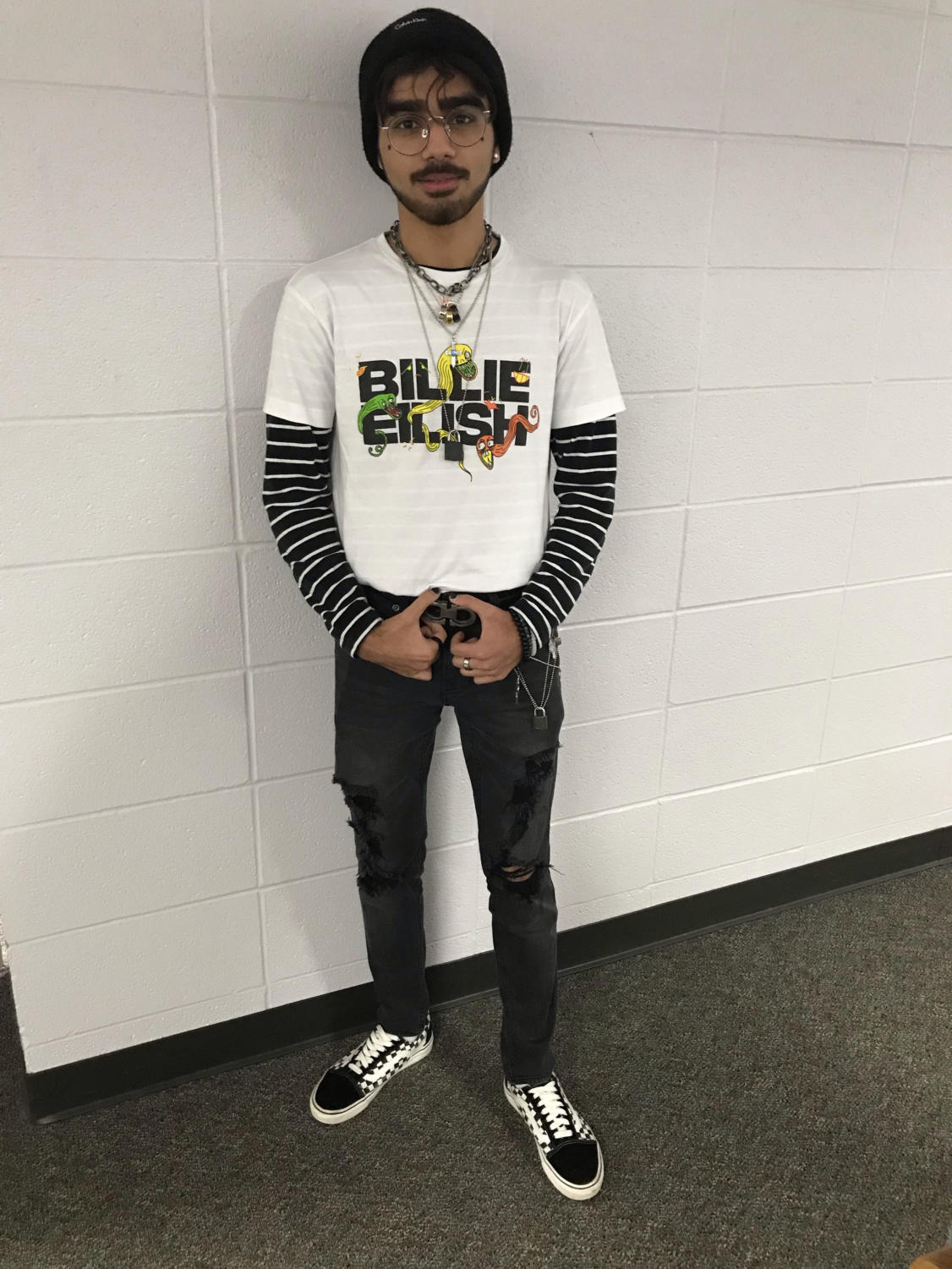 #2: Senior Ayaan Asim
I evolved from Tik Tok.
I like lock necklaces.
I wear a lot of black.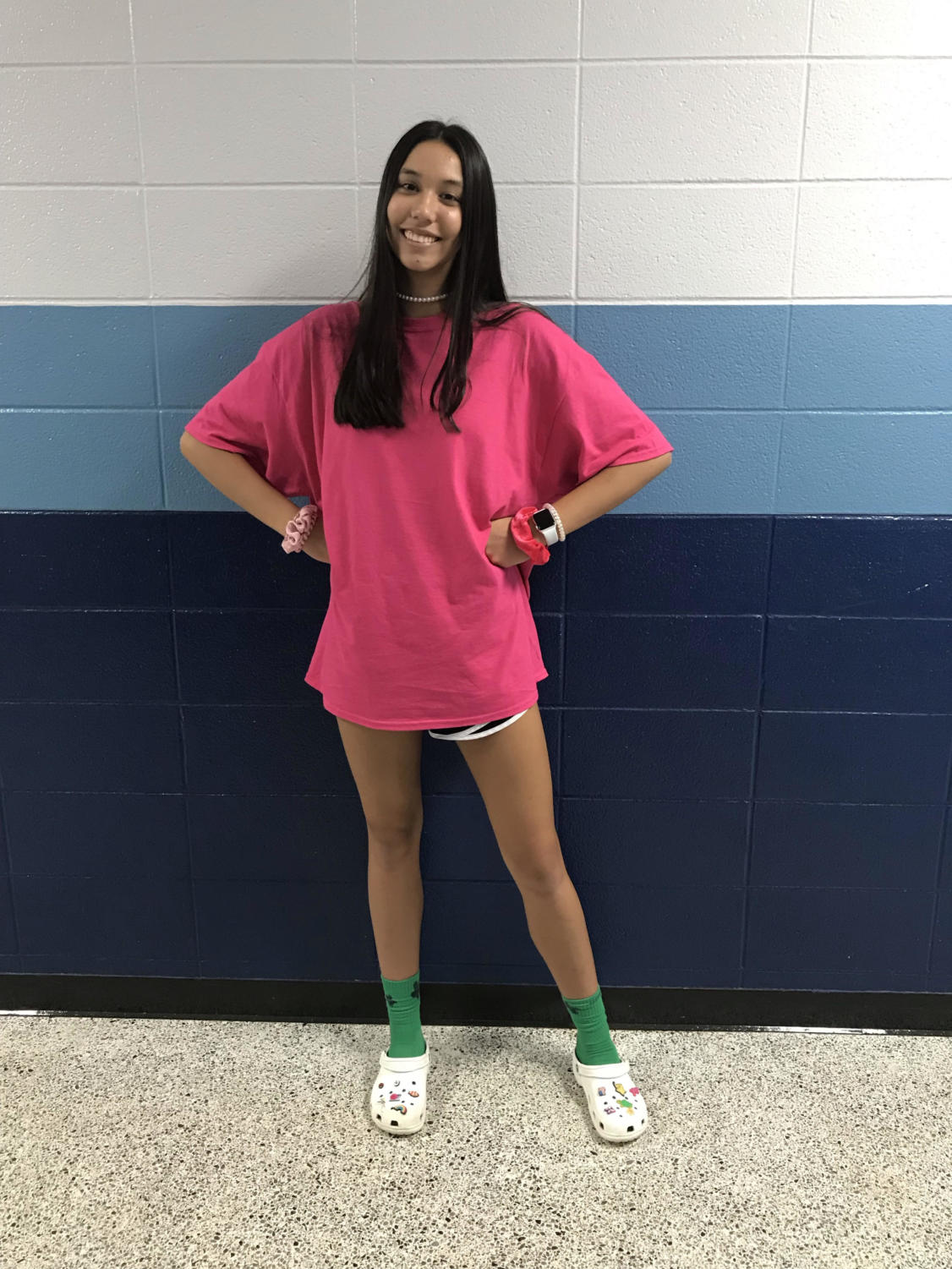 #3: Junior Victoria Vann
I am a character from the TV show Spongebob.
I live in a rock under the sea
I like to catch jellyfish.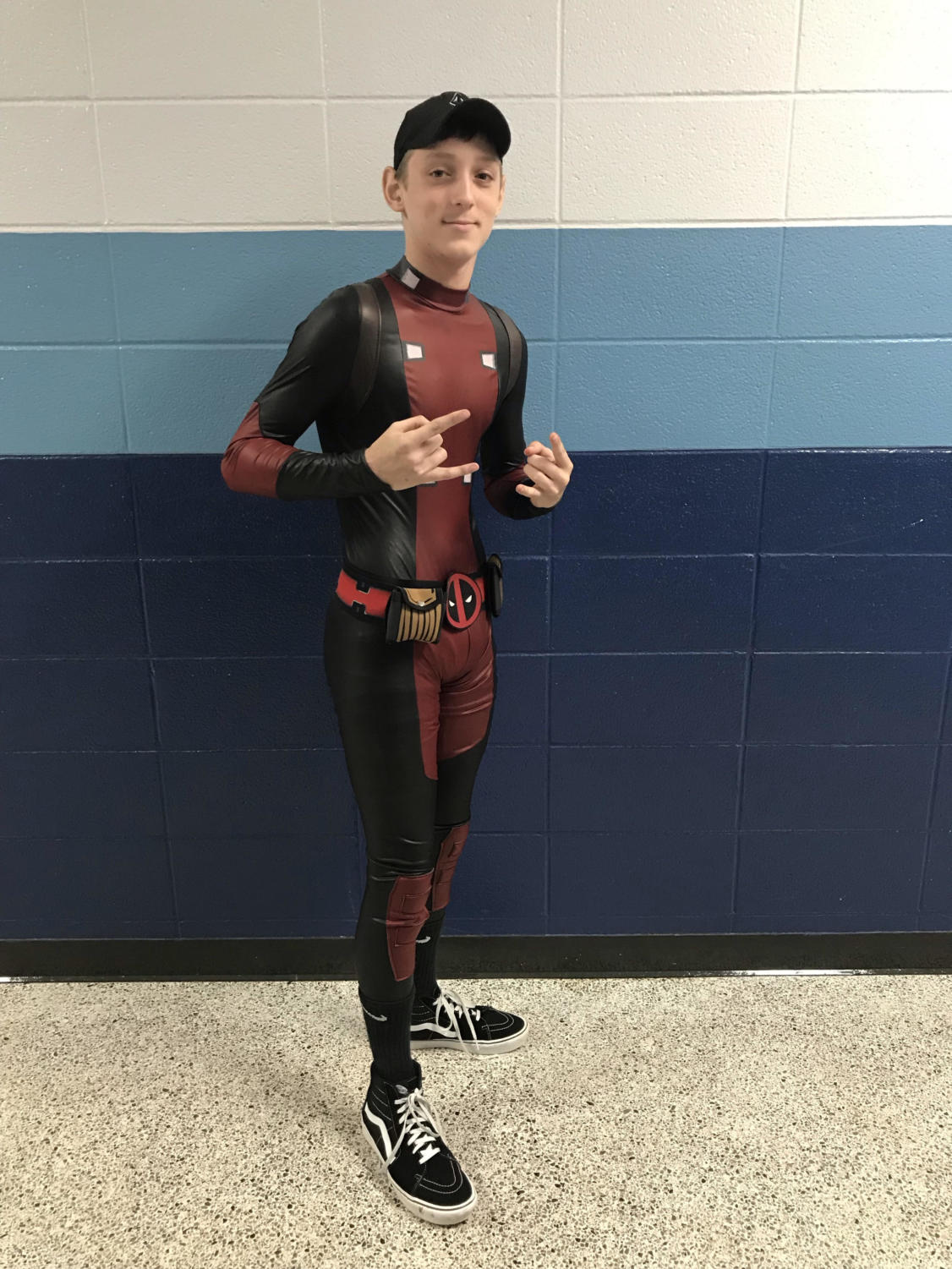 #4: Freshman Ashton Satterfield
I am a Marvel character.
I wear red and black.
I am a no-web spider man.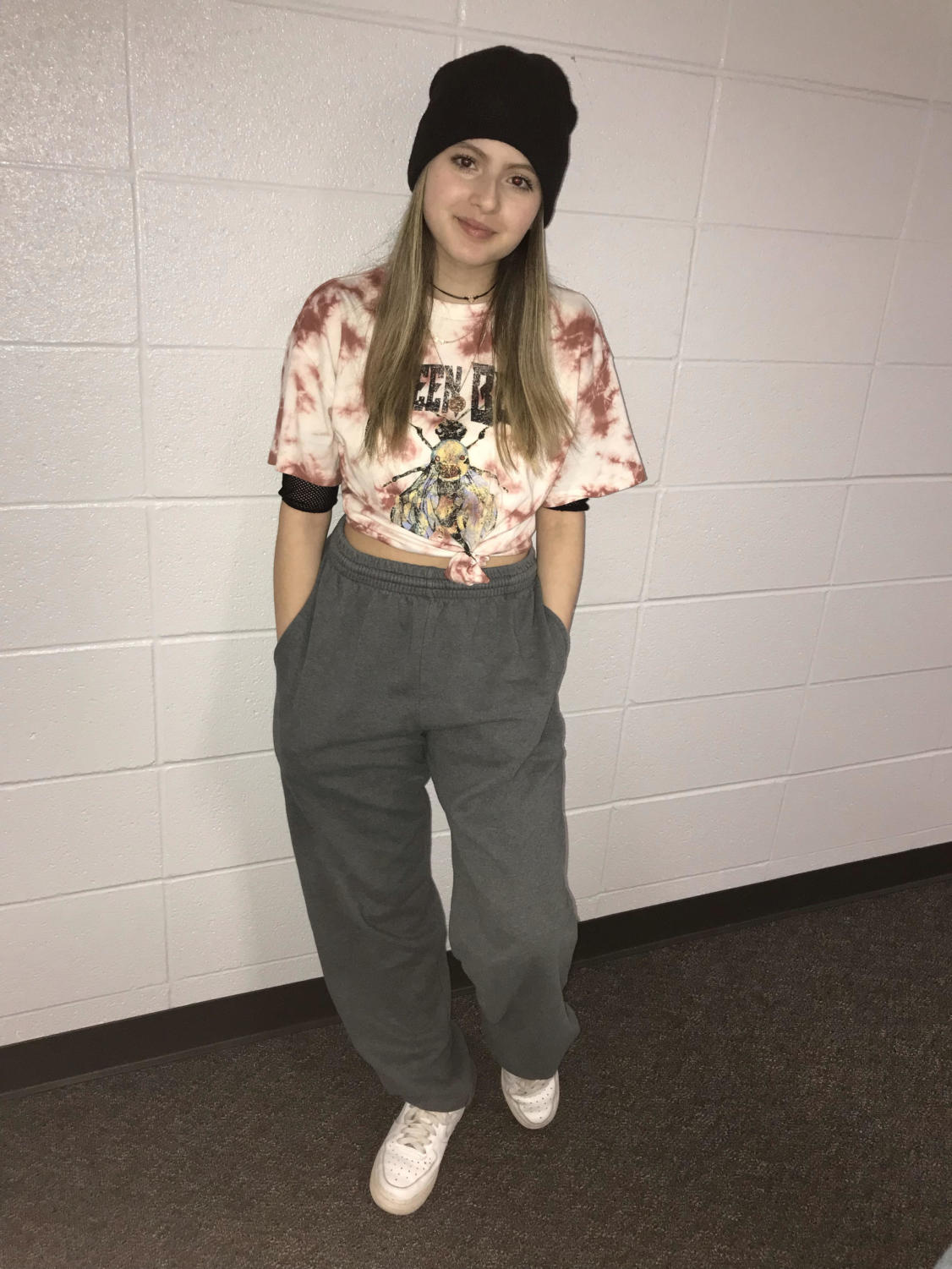 #5: Senior Sofia Temoli
I am a famous 17-year-old singer.
One of my most famous songs is Party Favor.
I have the voice of an angel.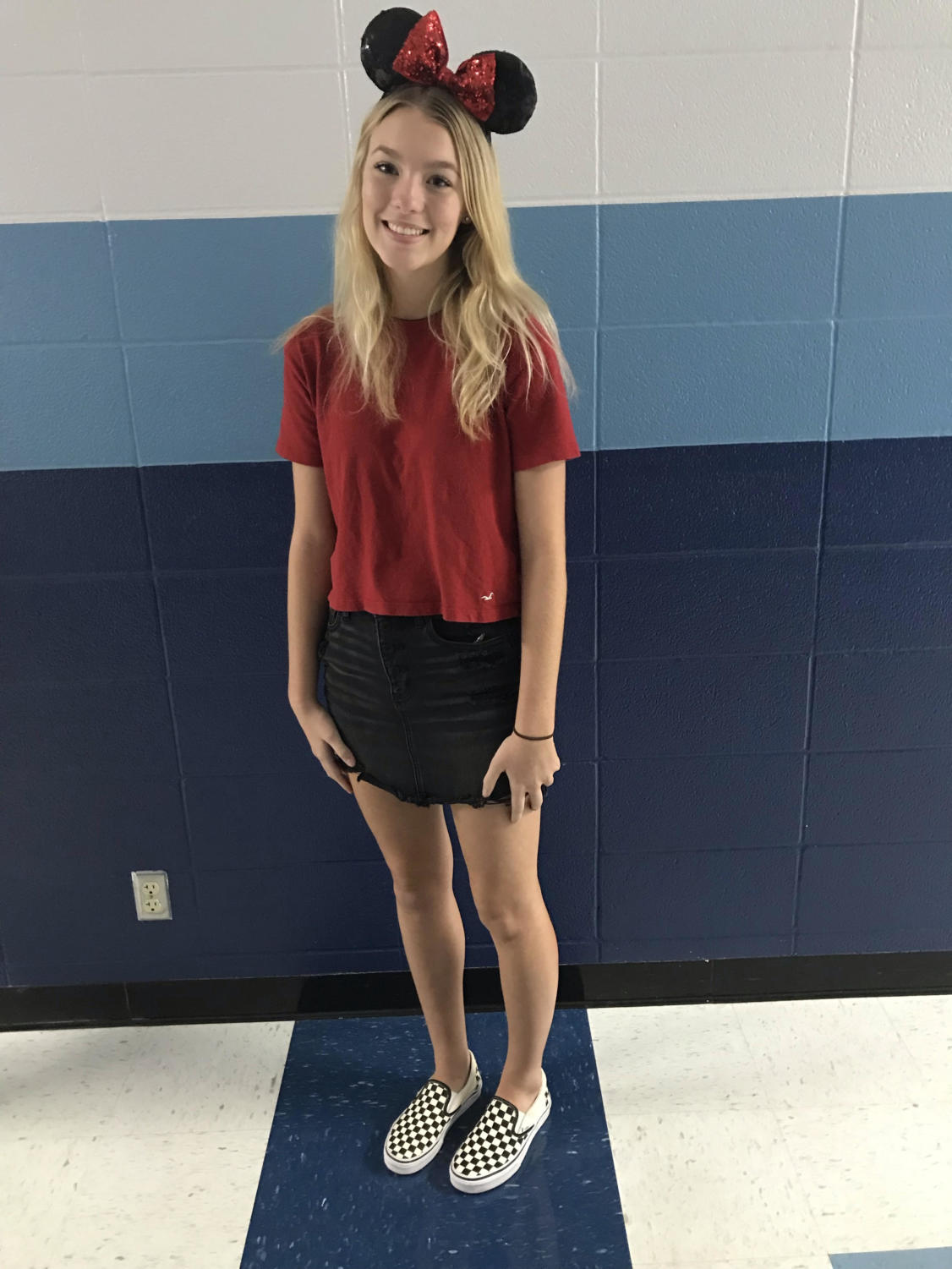 #6: Sophomore Sierra Unger
I have big, black ears.
I wear checkered vans.
I'm a mouse.
#7: Junior Kaylee Gilcrese
There's a book written about me.
In the book, I am the person no one can find.
I wear red and white stripes.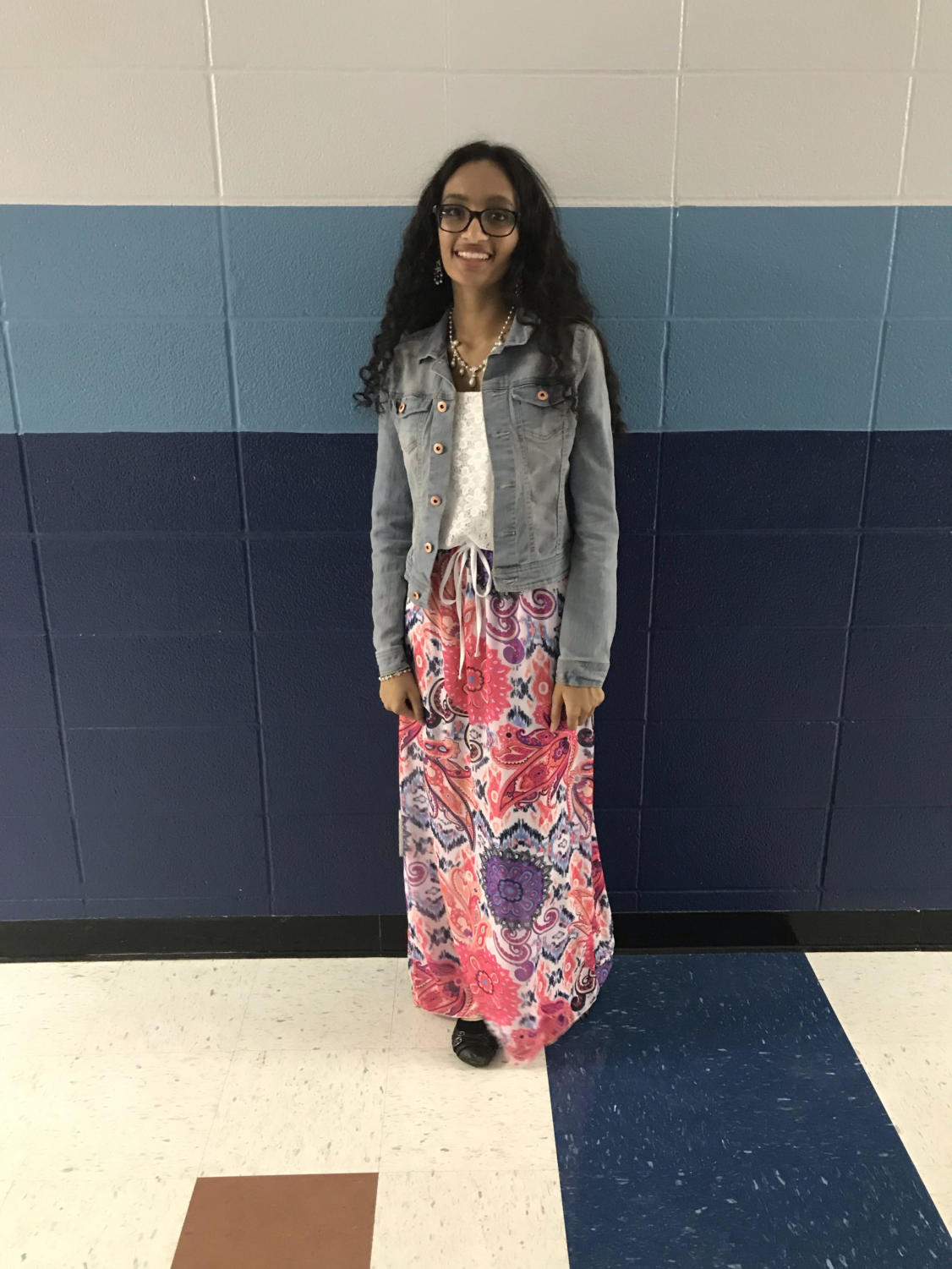 #8: Senior Kirthana Pispati
I am from the TV show The Good Place.
I am rich.
I am from England.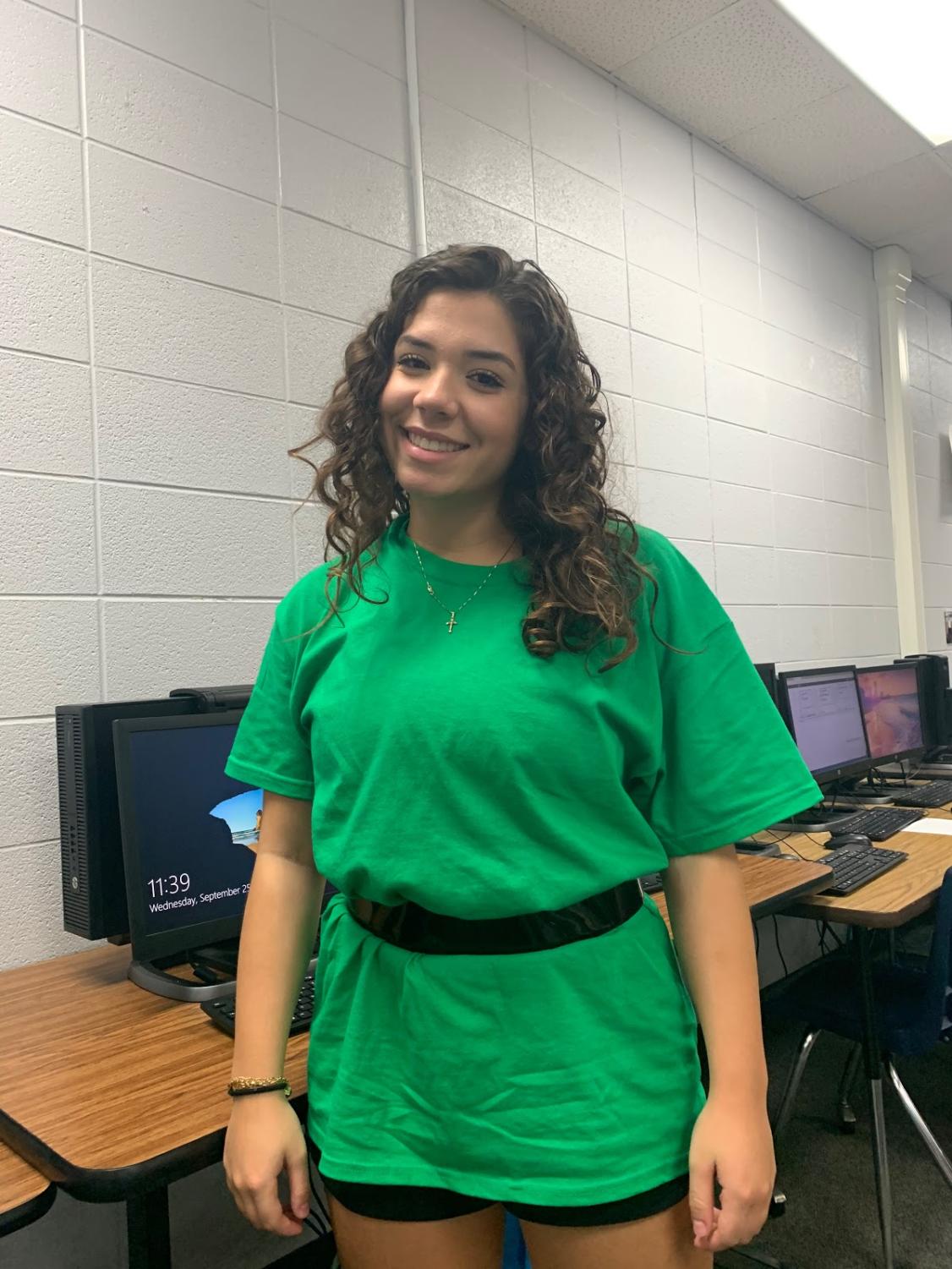 #9: Junior Paulina Rojas
I'm one of the people.
I'm in a cartoon.
I'm always mean.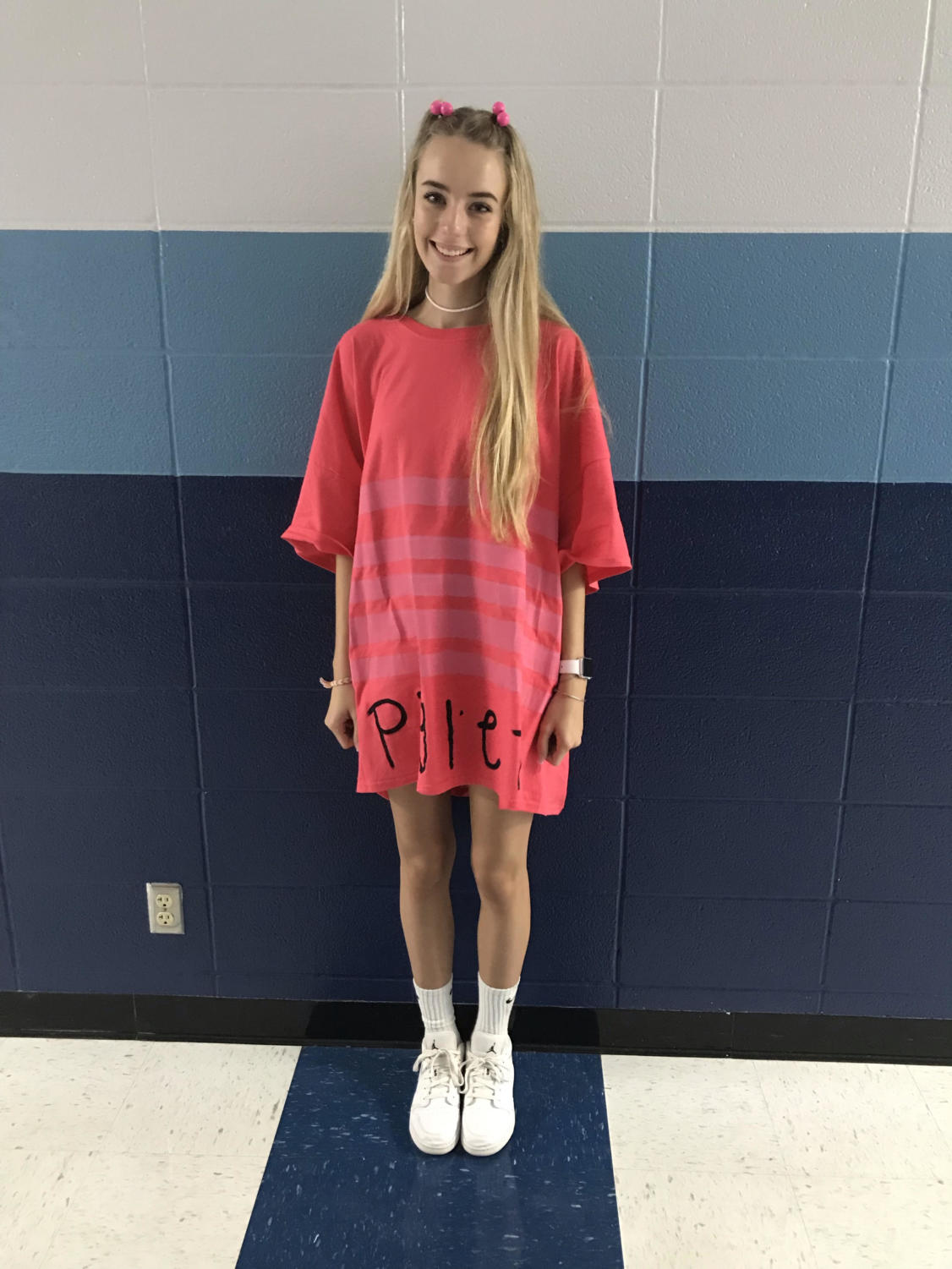 #10: Senior Sydney Unger
I am in WInnie the Poo.
My friend likes honey.
I have big, pink ears.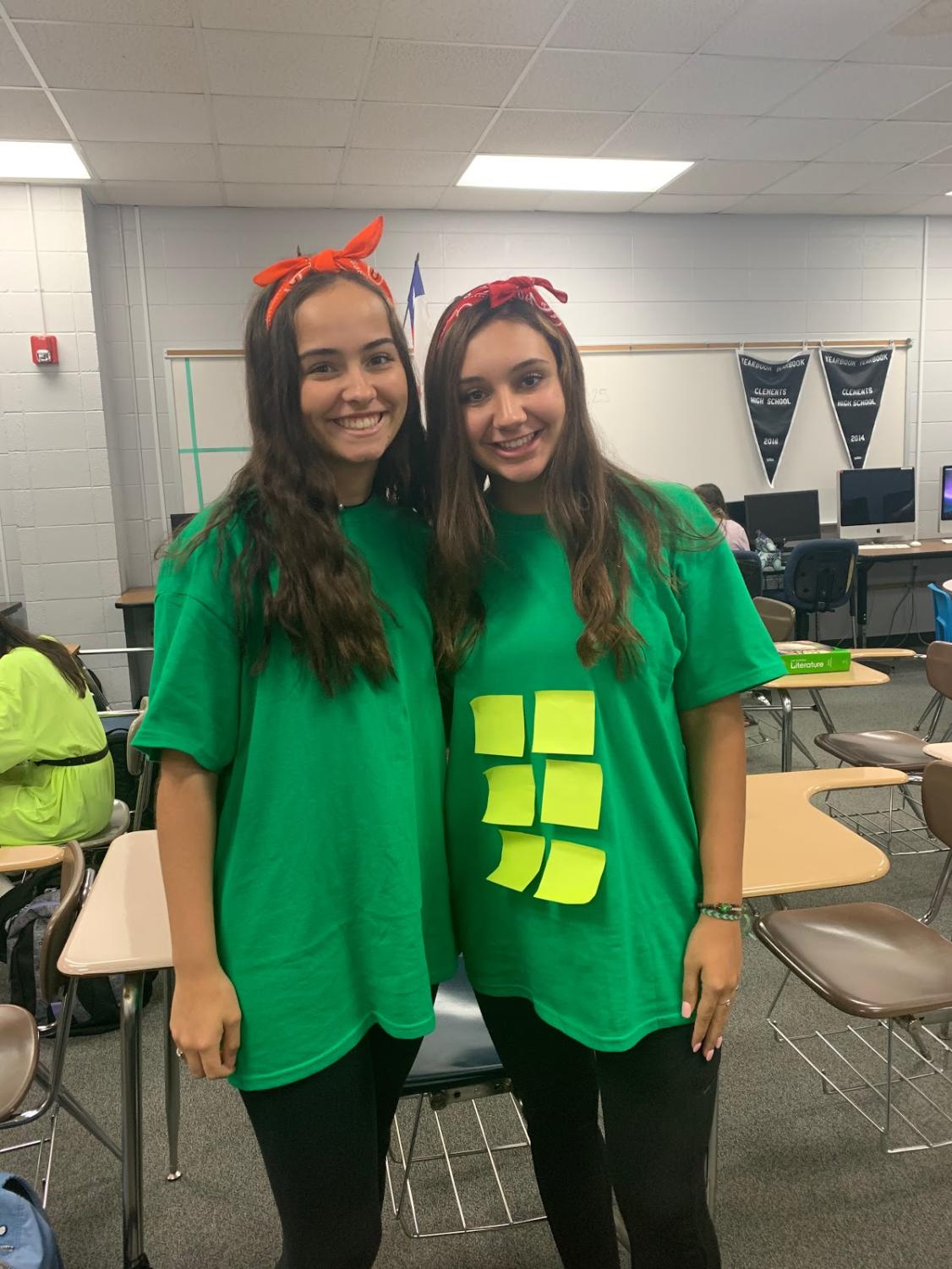 #11: Juniors Lucia Gutierrez & Juliet Van Dijk
Our dad is a rat,
We are in a group of four.
We like swords.
SPOILER ALERT: Answers below!
#1: Jojo Siwa
#2: E-boy
#3: Patrick Star
#4: Deadpool
#5: Billie Eilish
#6: Mini Mouse
#7: Waldo
#8: Tahani Al Jamil
#9: Power Puff girl – Buttercup
#10: Piglet
#11: Ninja Turtles
Leave a Comment
About the Contributors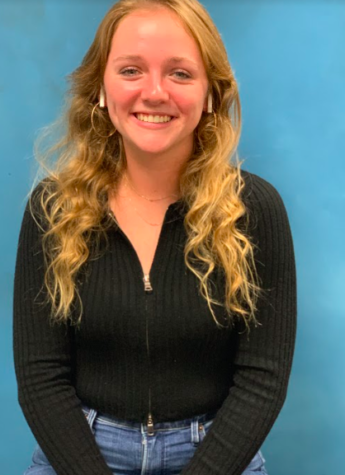 Ginger Williams, Co-Editor in Chief
My name is Ginger Williams, and I am a senior here at Clements. This is my second year as Co-Editor of the newspaper, and it's become an important part...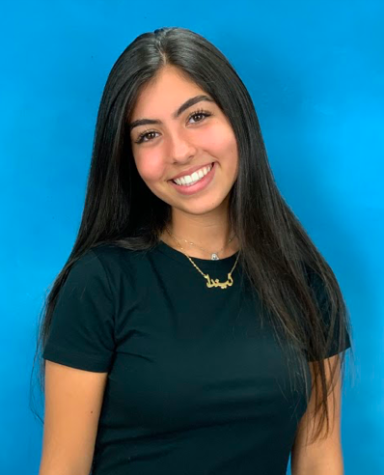 Linda Refai, Reporter
My name is Linda Refai. I'm a junior at Clements high school. I like to hang out with my friends and watch movies.