Upcoming FBISD Career School
New opportunities are being offered for Fort Bend high school students starting in the 2019-2020 school year. The James Reese Career and Technical Center will provide career-oriented classes for students interested in pursuing careers in various fields. To enroll in these additional, off-campus courses, students must submit an application by Feb. 5 at 10:00 p.m. in order to be considered a priority applicant.
If interested, students may apply through their website.
Instructional officer Kelley Kirila visited this week to present options to students at lunch and give more insight into the curriculum at the Career Technical school.
At the school, there are various courses for students to enroll in. These sectors include agriculture, food, natural resources, law, architecture and construction, arts and communications, education and training, health science, hospitality and tourism, information technology, transportation and distribution, manufacturing, and human services.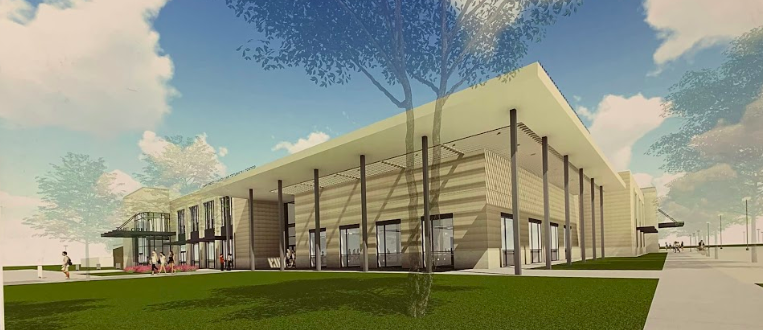 When applying, the admissions officers look for a variety of qualities in the students.
"We look at students' attendance, grades, and overall school performance," Kirila said.
If admitted, students will either attend the morning or afternoon sessions. The sessions will last approximately three periods.
As far as transportation, there are various options.
"We offer buses to the students," Kirila said. "If students have their own transportation, they can take themselves. Plus, our parking is free."
If the method of transportation shifts throughout the application process, changes may be made and adjusted as needed.
The trip is worth it, as the school holds opportunities for students interested in a variety of professions. These include but aren't limited to; nutritionists, information security analysts, nurse anesthetists, and petroleum engineers. Certain programs and classes are offered to specific grade levels.
"We provide students with more in-depth classes versus the curriculum that most campuses offer," Kirila said. "Some professions require more specific training."
Those enrolled in the Academy are still allowed to apply to the career school as well but are recommended to work directly with their Academy Coordinator before doing so.
Currently, all students are only allowed to enroll in one program.
For more information or questions about credits and eligibility, the student should send their transcripts to [email protected] and [email protected].