Venom
Within the last twenty years, superheroes have conquered pop culture and influenced companies such as Marvel and DC to mass produce more products than ever before. Superhero movies have broken records and earned billions of dollars that are later used for sequels. Marvel's Avengers: Infinity War, which was released in 2018, is fourth on the biggest box office hits of all time list, earning $2,003,241,872. The sixth biggest box office hit is Marvel's Avengers, which was released in 2012, making $1,519,557,910. Eighth on the list is Avengers: Age of Ultron ($1,405,413,868) and ninth on the list is Black Panther ($1,344,966,560), making four out of the top ten highest box office movies superhero movies. Marvel and DC have released five superhero movies: Avengers: Infinity War, Black Panther, Ant-Man and the Wasp, Deadpool 2, and Venom. Aquaman and Spider-Man: Into the Spider-Verse are set to air in December of 2018.
Venom was released on October 5, 2018, starring Tom Hardy as investigative reporter Eddie Brock who questions billionaire scientist Carlton Drake, played by Riz Ahmed, regarding his company's experimentation on humans. After losing his fiance, Anne Weying, played by Michelle Williams, and his job, Eddie Brock decides to seek an opportunity to expose Drake's illegal actions. While breaking into Drake's facility, Brock is exposed to an unknown parasite which causes him to act ill after returning home. Drake sends soldiers to retrieve the parasite from Brock, and little does Brock know that he is the host of the Venom Symbiote.
With Tom Hardy's previous experience in superhero movies as Bane in 2012's The Dark Knight Rises and his memorable performance as the Batman comic villain, fans were expecting Hardy to reprise his talented role as another superhero character. Ruben Fleischer, Director of Venom and Zombieland, effectively portrayed Brock as a victim of the Venom Symbiote's rage, rather than an accomplice to murdering numerous criminals. Although the script was bland at times, the action scenes and long chase scenes were very exciting and kept me at the edge of my seat. Although the movie shows Venom's origin differently than in the original Marvel comics, the film does have few roots back to Stan Lee's Amazing Spider-Man comic series, David Michelinie and Mark Bagley's Venom: Lethal Protector limited series, and David Michelinie's Planet of the Symbiotes five-issue series.
Venom is an average superhero film with a talented cast. The film is very entertaining, but I would not suggest it as a film that must be seen in the movie theater. Venom can be just as exciting on your television at home as it is sold out in IMAX on opening day.
3 OUT OF 5
About the Writer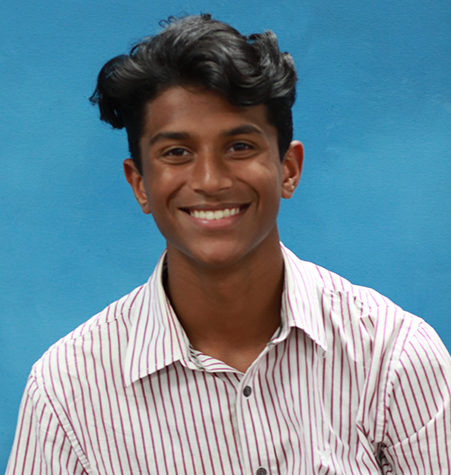 Zachary Waxali, Reporter
I am Zachary Waxali. I am a senior at Clements High School in Sugar Land, Texas. I enjoy playing soccer, especially on the Clements Soccer Team, as well...