The DECA Stock Market Game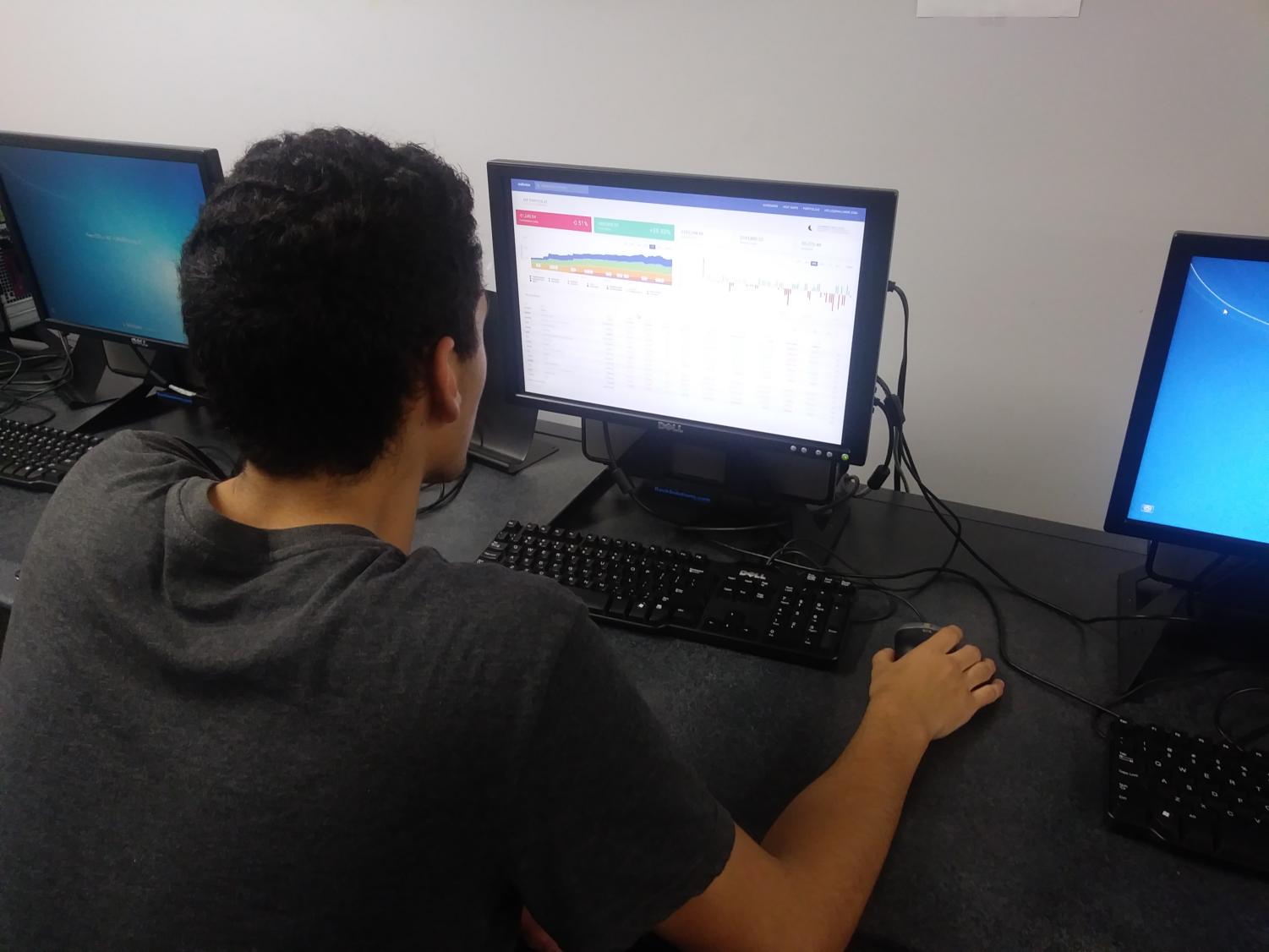 Every year, DECA members play the stock market game to simulate what it is like to invest in the stock market. The game is organized by the Securities Industry and Financial Markets Association (SIFMA) which is a trade group that represents banks and asset management companies.
Ruhee Marfathia, a participant, discusses the rules.
"The stock market game is basically where we take fake money and invest in real time stocks, mutual funds, and bonds," Marfathia said. She herself invested in Canopy Growth Corporation and Tilray, both medical cannabis companies. Now, she's waiting for a stock to catch her eye.
Positions are based on the Standard & Poor's 500. It is generally used as a benchmark for investors. Sharbel Tannous, who is currently ranked fourth, was understandably nervous to discuss his investment tactics, but he did say that he is invested in UPro.
The game began on Sept. 4, 2018, and ends on Dec. 14, 2018. The top 25 teams with the highest growth get to go to the International Career Development Conference (ICDC) in April in Orlando, Florida. The stock market game is just one of the many competitions DECA hosts for qualification to the conference.
"Each team's portfolio has to have a stock, a bond and a mutual fund," said Ayaan Asin, another competitor. "A stock is a share in a company which rises in value with the value of the company. Bonds are essentially loans that the loan giver profits from because of interest. Mutual funds are companies which borrow money from a lot of people and invest in a lot of stocks," said Asin.
Bonds and mutual funds are low-risk investments because they aren't as influenced by the stock market as stocks. But they're also less profitable, which students would have to consider when investing.