Annual benefit concert changes lives
Hang on for a minute...we're trying to find some more stories you might like.
Over 400 students attended Clements Aces and K-Pop clubs' 2nd annual benefit concert on April 14. The event was held in the auditorium from 7:00pm to 8:30pm. The two organizations raised a total of $2,000 in ticket sales and aim to donate all of the proceeds to Marjory Stoneman Douglas High School in Parkland, Florida, the victim of a mass school shooting tragedy.
The concert showcased a total of 18 acts who intend to contribute to the cause, including a variety of performances by dancers, violinists, pianists, and singers. All were introduced by the two MC's for the night, Andrew Hsiung and Alice Young.
K-Pop Co-President Jenny Cheng said she and her club members hope to make a difference in the school community's atmosphere. The organization members chose this cause because it is "relatable" since Clements is also a high school and could be put in the same danger.
"I think it's a chance to leave an impactful message to the people," Cheng said. "We want the audience, the performers, and the people working together to realize that you can use your talent to do some good while also having fun."
In addition to the organizers' intentions for the concert, audience members including Ishmam Alam also attended the event with the victims in mind.
"I came here because I wanted to support the families of victims who suffered from the shooting in Florida," Alam said.
Junior Leilani Lai also felt grateful to be able to be part of such a life-changing event.
"Being able to be part of a group who helps raise money for others and helps people is amazing and so rewarding," Lai said.
The club officers were determined to provide the audiences with the best performances possible. They recruited "Impression", a dance group that has students from Stephen F. Austin High School including Abigail Liu and David Chang.
Though Liu and Chang first participated for a friend, while further working with the organizers on the concert, the two felt a stronger connection to the "national centered cause".
"I think the proceeds going to the shooting for the high school in Florida is great," Chang said. "Anything that Clements or any other high school in the nation can do to help is really inspiring."
Liu also sees the importance in helping others and taking a stand in the community.
"I think this is also important because we've had a lot of dialogue going on between the Fort Bend ISD Board and the students to make a difference," Liu said. "And I think the Clements Benefit Concert has really made a difference."
Though the Benefit Concert was a success, their achievements didn't come without effort and hard work. The organization of the concert was a "long process". After deciding the cause, the organizers began to plan out the evening of the event.
"We first had to get sign ups for the performers and then filtered through to see who would be able to perform," Cheng said. "Then we held two rehearsals and just put it all together."
Both clubs' main goal was to "raise awareness" to the issue and to show people that high school students can make a change. Cheng also said she believes that students should take a stand to do what's right versus waiting for someone else to take action.
"On our poster it says, 'We see, we hear, we act,'" Cheng said. "We see a lot of things on the news everyday, and sometimes we just flip through a newspaper and not really take the news into mind. But with a group of people or even just one person, anyone can make a difference."
About the Contributor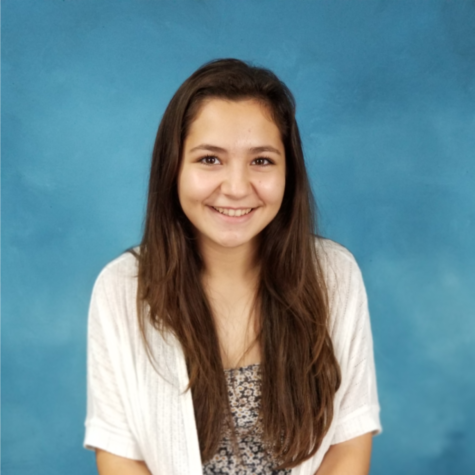 Abby Gutierrez, Editor In Chief
Hi! I'm Abby Gutierrez, and I'm currently a Senior at Clements High School. This is my third year on the Roundup Staff. I am originally from Houston,...