Getting to know the top golfers
2018 is off to an amazing start with the boys and girls golf teams competing in 6A tournaments under their head coach, Jason Jezek. Their success can be credited to a few of the top golfers, Barrett Cangelosi, Anne Chen, and Andy Yang. Find out what goes on behind the scenes and in the minds of these three esteemed athletes.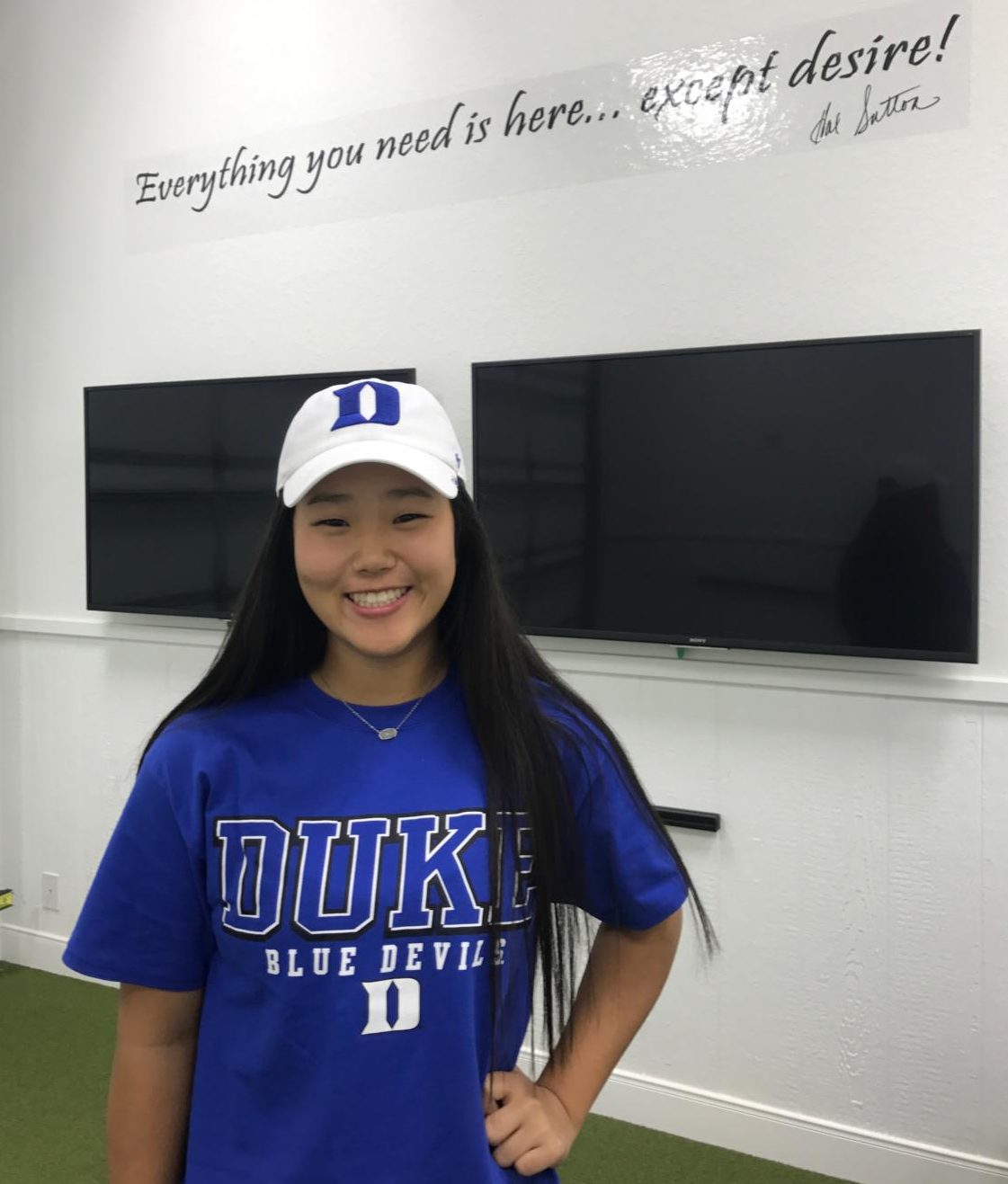 Anne Chen is a sophomore and returning varsity member. With now two years of varsity-level competition, it's safe to say she is adjusted to the intensity that comes along with an individual sport.
"You depend on yourself because you don't have your coach out there playing for you and helping you, so everything is based on yourself," Chen said. "You have to learn to be independent on the course and not let your emotions get the best of you."
This mindset is not something that came naturally. As she's grown up, she has found this capability within herself.
"Once you get older and mature more, you start to understand how to control yourself over bad shots or good shots," Chen said. "You don't let anything affect your game."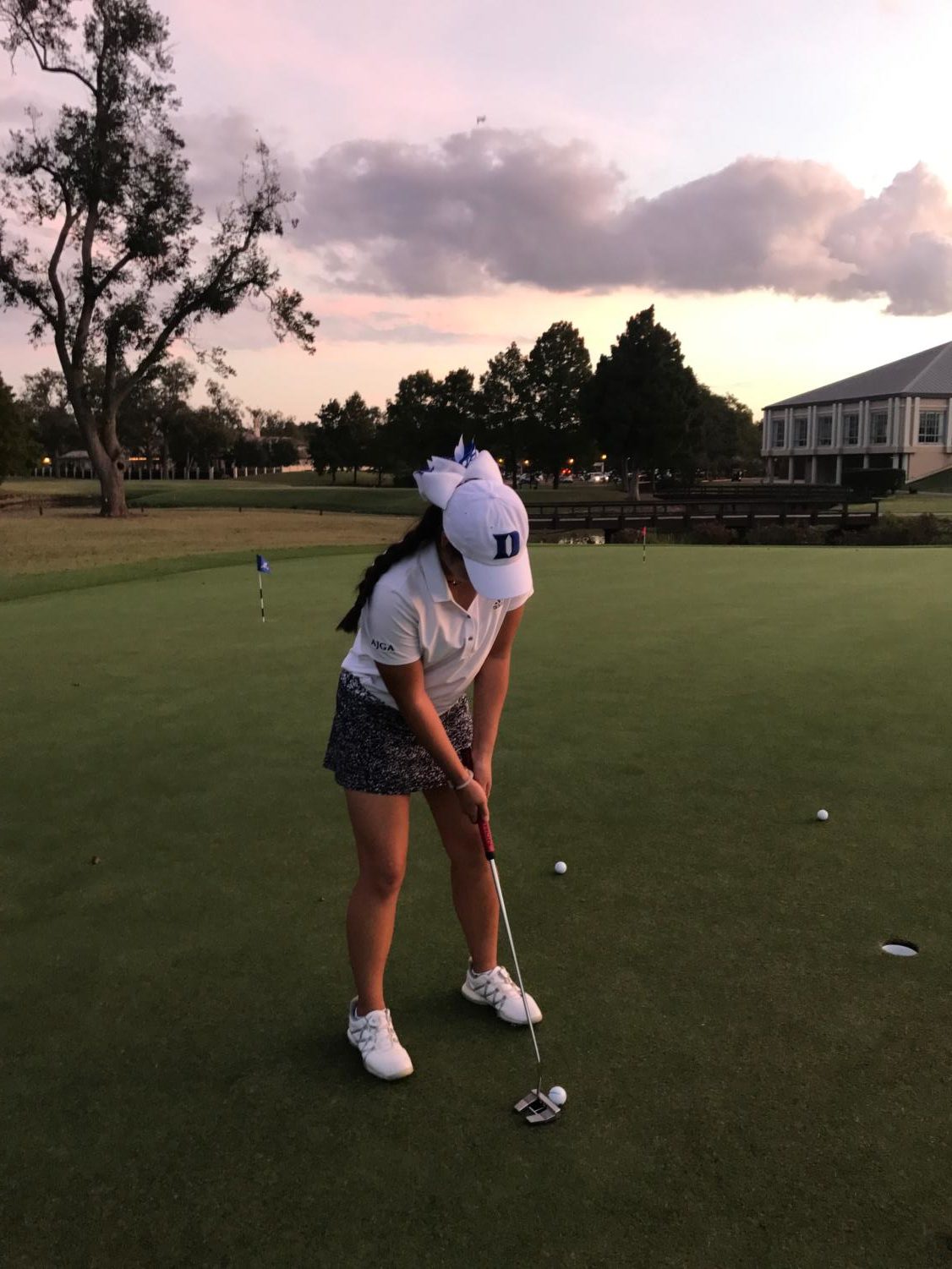 Outside of the mental aspects of the sport, she also keeps up with the physical demands.
"I go and practice all the shots that I would think I'd use in the tournament," Chen said. "If I have trouble with a specific area of my game, I'd practice that more and get a good night's sleep to get ready for the next [tournament] day."
However, Anne did not reach this success on her own. She had her dad to help her along the way.
"My inspiration is my dad," Chen said. "He doesn't play golf, but he is the one who has helped me in golf and everything related to the game. Everything I have is because of him."
Although she is almost halfway through her high school golf career- there is much more to come for Chen.
"I am going to play college golf at Duke University since I committed there and hopefully play professional after I get my degree," Chen said.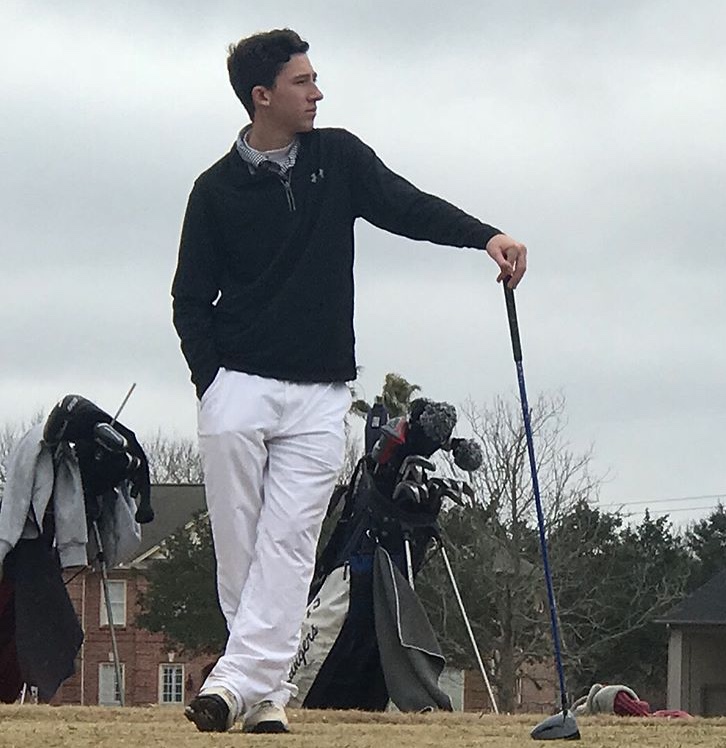 Barrett Cangelosi is a junior who has also spent all three of his high school years on the varsity golf team. Golf is an important part of his life and is a sport he believes will take him places in the future.
"I want to play in college, and there's a lot of good players at Clements," Cangelosi said. "I think we all have the talent to play in college and personally I'd like to be a pro as well."
Even if his golf career doesn't go as planned, he is still hopeful that the life of a golf player will not be far away.
"That's one of the goals, and if that doesn't work out, then golf is also a great business sport," Cangelosi said. "If I was working at a company I think they'd like to have someone who can play golf because you can reach out to other people and golf is good with making connections."
Until then, Cangelosi is hard at work perfecting his game.
"I go do a practice round before every tournament," Cangelosi said. "I just trust the process and bring confidence and trust myself."
This confidence has stemmed from his years of playing an individual-based sport.
"It teaches you that you can have a lot of leadership within yourself," Cangelosi said. "Of course you want to be a part of a team, but at some point in your life, you're going to have to do a lot of things on your own, so I think it really makes you feel mature."
Although he has not gained this confidence and these lessons without someone to look up to.
"Jordan Spieth is a role model to me," Cangelosi said. "I see a little of myself in him with his will to win. He's a great player."
Like anyone else, Cangelosi isn't perfect and has off days, but he keeps going and aims for success.
"I look back at the past and the success that I've had," Cangelosi said. "I go back to the swing coach and try to figure out what I did wrong and work from there."
As for now, his golf career is going upward, and he is proud of his progress so far.
"I've gotten a lot better in comparison to last year, and I've had multiple colleges reach out to me because of my success," Cangelosi said. "I got the tournament low at our last tournament [as of January 30] and as a team Clements won by 23 shots, so we're off to a good start in 2018."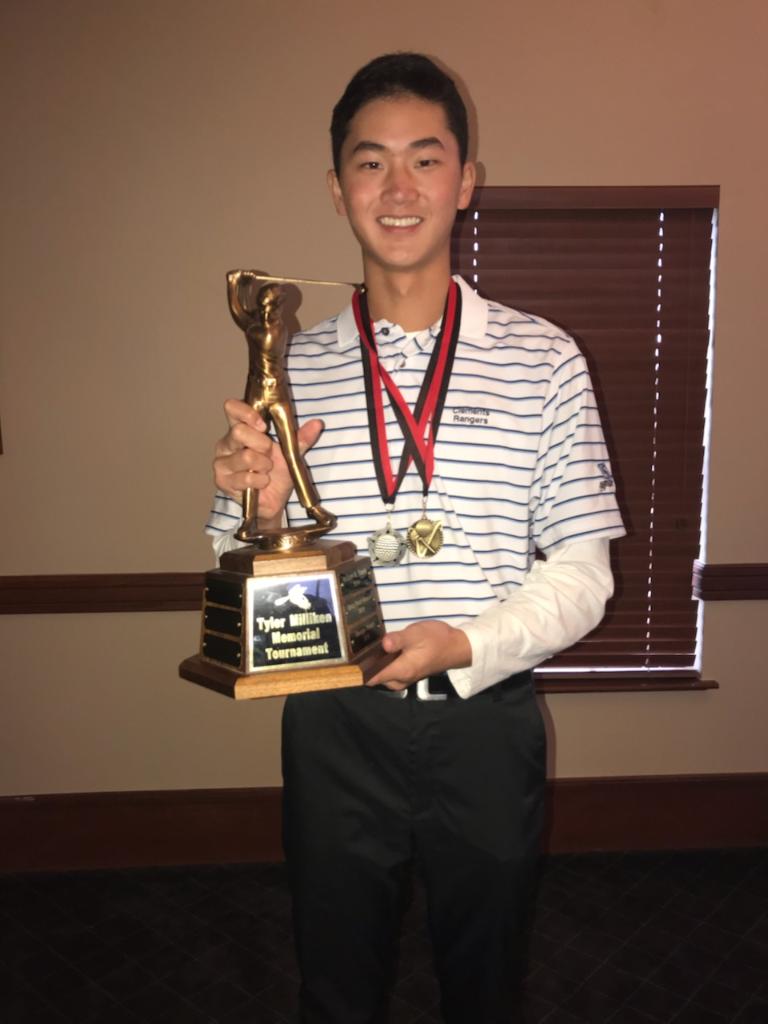 Andy Yang is a senior who has been a part of the varsity team for all four years. Even with his ups and downs, he chooses to maintain a positive attitude to help get him through upcoming tournaments and events.
"A week prior I practice up on the most important stuff in detail, like what weaknesses and strengths I have," Yang said. "When I go to the tournament the day before I focus on my strengths and from there I just play my best."
This mindset has paid off with the satisfaction that has come from his success.
"Working hard and that the stuff you achieve is all by yourself and for yourself," Yang said. "It's pretty nice to win by yourself and hold the trophy."
So far, this year has gotten off to a great start.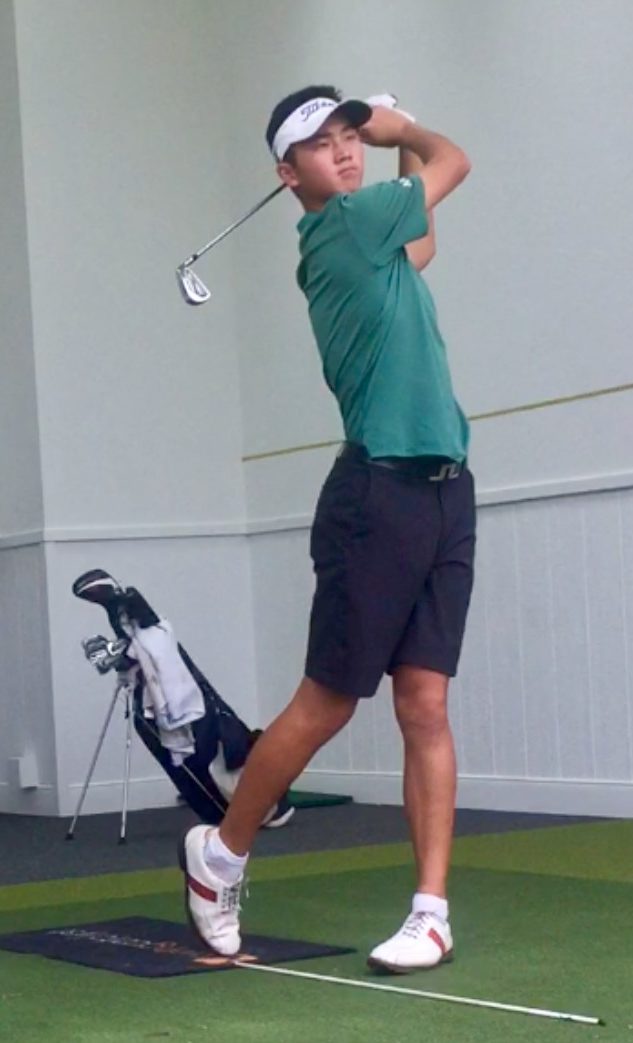 "I've been improving my game a lot this year. My best finish this year is a 2nd. I know my scores will only get lower from now," Yang said. "The team has been playing good, and I'm excited for Districts, Regions, and State."
Yang isn't planning on stopping there. He has a promising future in golf ahead of him.  
"Next year I'll be playing Division I golf at Gardner-Webb University," Yang said. "I'll be playing my best over there and seeing where it takes me. My goal is to one day play on the PGA Tour and keep practicing and playing hard. And it's fun, so it's not much work."